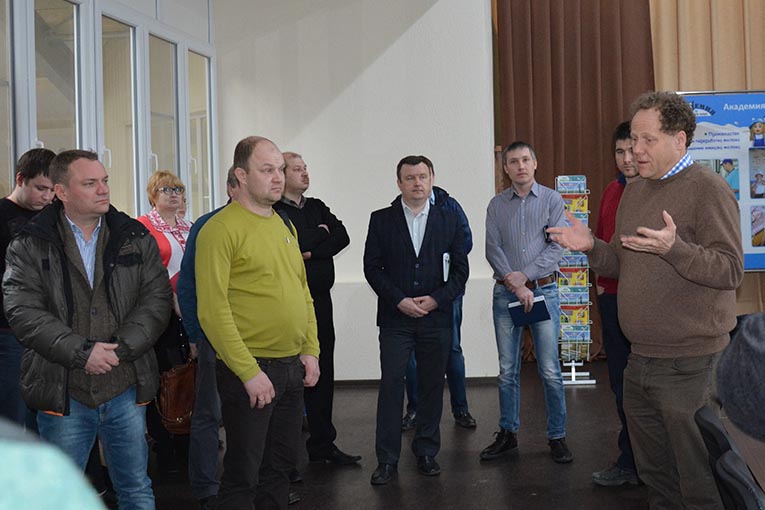 A group of EkoNiva-Tekhnika's clients from Kirov, Tula and Kostroma oblasts have visited dairy facilities of EkoNivaAgo in Voronezh oblast.
The tour started from V. Ikorets mega-dairy for 2,800 cows, where the guests were welcomed by Stefan Duerr, President of EkoNiva Group, personally. He talked about the business economics, shared how much the production cost per one litre of milk was and answered all burning questions of the colleagues also engaged in dairy farming.
'Starting our dairy business, we also travelled a lot across the country to learn other dairymen's experience', shares Stefan Duerr. 'So, don't be shy and bombard the specialists accompanying you today with any questions; they will give you sincere answers.'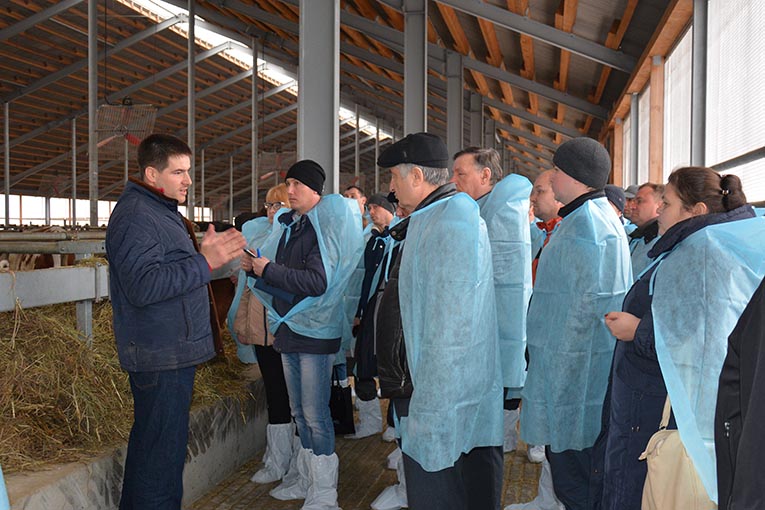 Ramon Schenk, Deputy Director General for Livestock Production of EkoNiva, guided them through all the processes and procedures at the dairy: from manure removal to maternity barn and calf site management. The gigantic 72-stall rotary produced the most astounding impression on everybody.
After the cutting-edge dairy facility, the group moved on to the dairy farms that represented good examples of successful reconstruction of old Soviet collective farms.
The tie-stall farm in Dobrino village is essentially different from the others, as it is the only complete-cycle enterprise: from birth to calving, the animals never leave it.
At the end of the informative day, the guests toured the dairy farm in Shchuchye village, former Tikhiy Don collective farm. That is where EkoNiva first got engaged in livestock farming. The cows here are housed in reconstructed typical tie-stall barns and go out onto exercise lots; and the calves live in individual hutches outdoors.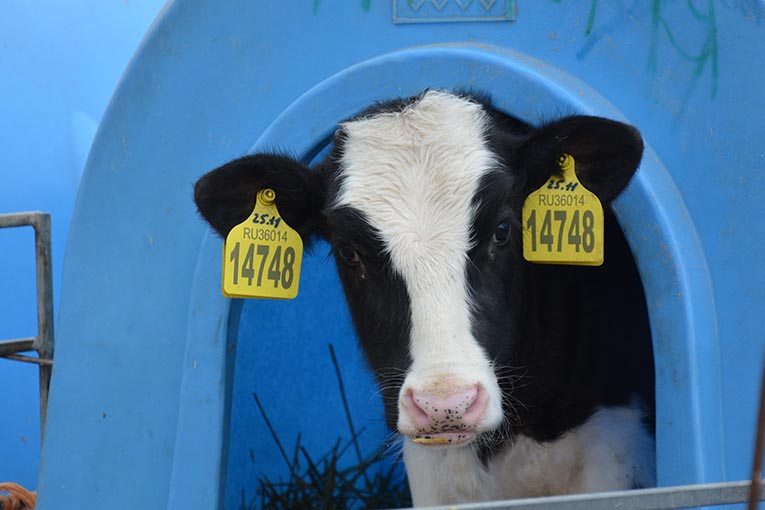 The tour-takers also saw the corporate class room and learnt about the training course designed to tailor young graduates of agricultural universities to the management systems employed by EkoNiva. Willi Drews, Doctor of Agronomy, told the visitors about the cow diets, emphasising that the forages were grown in the fields in the neighbourhood and the perfect composition of grass mixes had been achieved by trial and error. All the guests, without exception, found the trip most instructive and practically useful.
Aleksandr Sinitsyn,
Deputy Chairman of Novy Put' cooperative farm (Yaroslavl oblast):
'I liked the modern dairy in V. Ikorets most of all, but old-fashioned systems that we saw afterwards are more comprehensible to us. We have 849 milking cows housed in tie-stall barns. Currently, we are attempting to get "reloaded"; for this reason, actually, we have come here — to see, for example, heifer management at open corrals. The idea is good, and we will implement it as well. In general, we liked the overall simplicity, organisation of processes and low-cost reconstruction plan; this experience will come in handy.'
Oksana Vtorykh,
Chief Herd Manager of Prigorodnoye Agrifirm (Kirov oblast):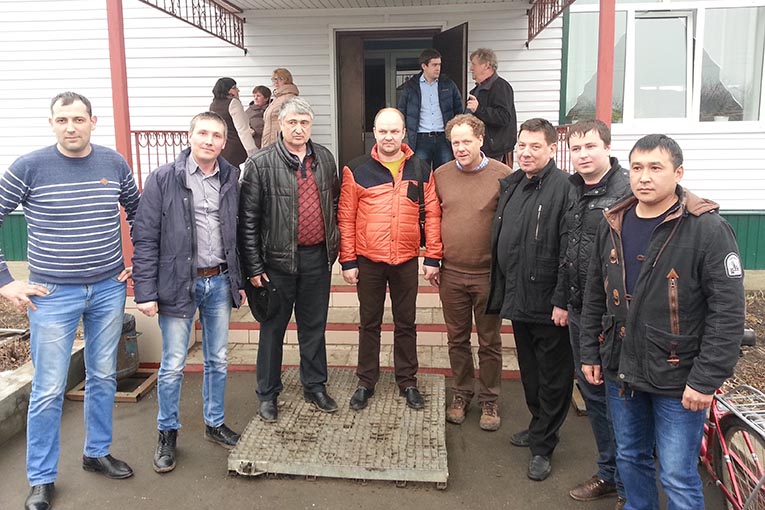 'It has been an extremely productive day; we have learnt lots of useful information. We are planning to build a calf site like the one here, install similar hutches and set up a similar maternity pen.'
Lyubov Tarasova,
Director of Pogortsy Agrifirm (Kirov oblast):
'We appreciate that the top-level specialists and managers have given us so much attention. We have found a lot of things useful, seen some solutions we have not been able to come up with on our own. Our herd numbers 3,000 head, including 1,200 milking cows, housed in the barn. Until now, we have been wary of taking the cows outside, now we realise that we can and should do it.'
By Tatiana SIMONENKOVA