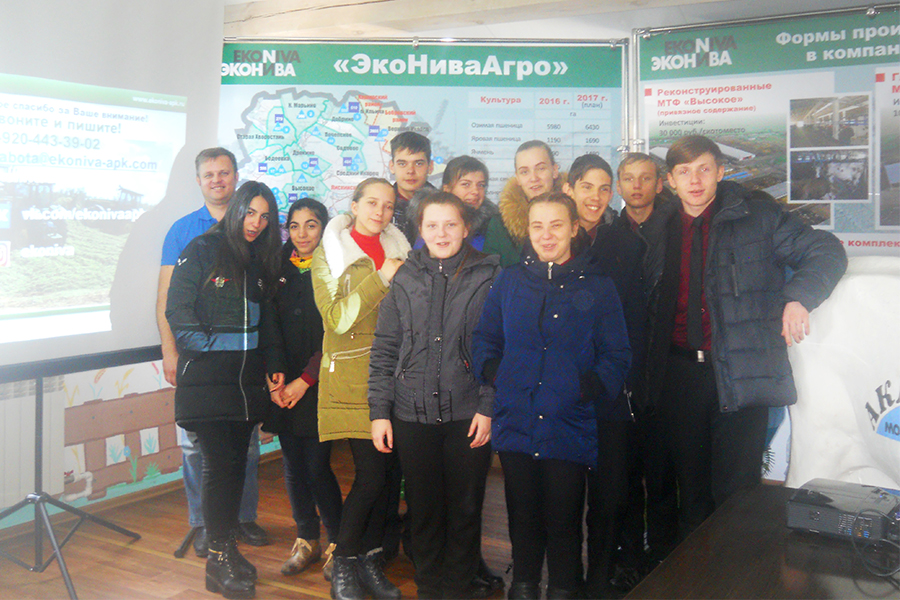 Today high-school students are facing a challenging issue of a career choice. Quite often, unfortunately, they make a wrong choice. The authorities of Liski district, Voronezh oblast, do not want to leave the young alone at a crossroads in life, therefore a social campaign called 'Career Guidance Day' has been launched.
This programme, also sponsored by the Academy of Dairy Sciences, included a tour of Zaluzhnoye Dairy for high-school students of Zaluzhnoye School, Liski district. The students investigated literally each corner of the dairy: checked the housing conditions for cows and calves, learned how the rotary milking parlour operates, visited the Milk Museum, where a career path presentation took place. Besides, they tasted dairy products from the Academy of Dairy Sciences and learned about the processing plant in Shchuchye village, Voronezh oblast.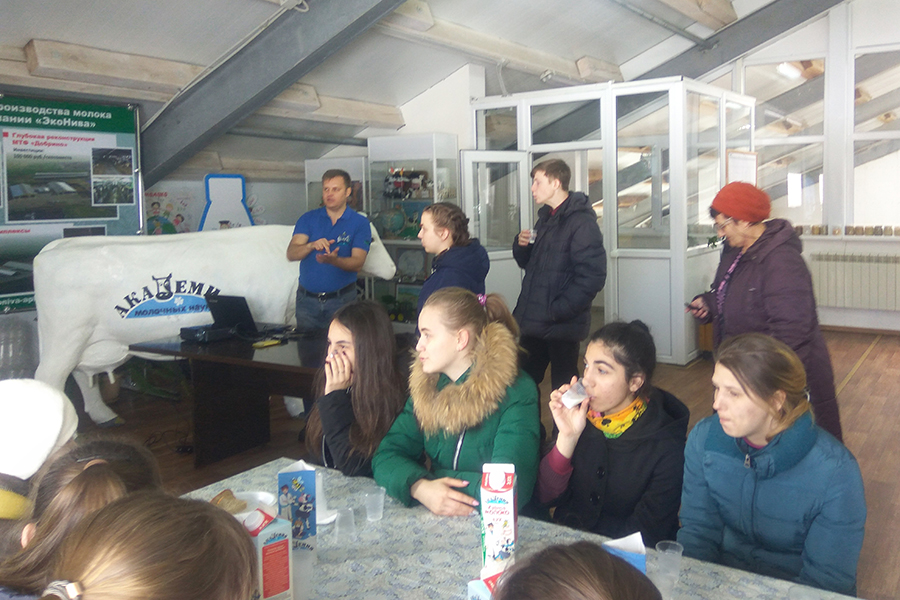 'Introduction of children in agriculture is one of the major goals of this event', says Konstantin Chernitsyn, a tour guide of the Academy of Dairy Sciences. 'The plan is that today we tell them about sought-after qualifications and specifics of jobs at the dairy, they further enter agricultural universities, and some time later, they come here as young specialists and we hire them.'
Besides, the local schoolers learnt about student and young specialist programmes supported by EkoNiva-APK Holding: cooperation with APOLLO e.V. programme, agricultural universities, organisation of seminars, on-farm trainings and internships, as well as lectures and workshops given by qualified specialists at universities,
Academy of Livestock Farming held every spring and autumn, cooperation with Russian Student Troops and international training projects.
The children asked a lot of questions, eyes kindled with interest, and got involved so much that did not notice how the tour came to an end. There were no disappointed tour-takers that day; they all left the farm full of positive emotion and imperishable impression, knowing for sure that farming is exciting.
By Viktor BARGOTIN