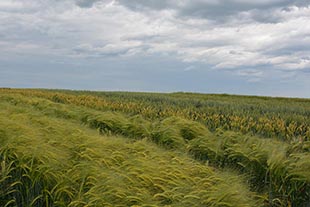 Zaschitnoye seed growing enterprise, Kursk oblast, has invited the plant breeders from Europe whose varieties are propagated in its fields.
All day long, the guests toured the production fields proudly taking pictures with their own varieties in the background. At the end of the day, the plant breeders admitted having enjoyed what they had seen.
Berthold Bauer, Head of Saatzucht Bauer GmbH & Co family company, which has granted EkoNiva seed production rights to several spring wheat varieties and Max oats, shares the cooperation plans with Zashchitnoye: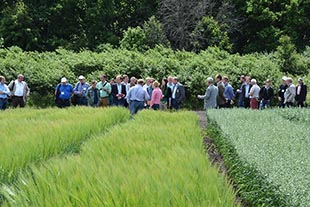 'In the course of the plant breeding project', begins Berthold Bauer, 'Russian and German material will be crossed in Germany, which will be followed by identification of the best lines in Russia. The experiment is going to take up at least 7-8 years, but, in the end, we will have a unique product.'
Johann Morasch, Manager for Development of Cereals for the Central and Eastern Europe of SECOBRA RECHERCHES, France, also expressed the wish for a closer cooperation.
'This year, EkoNiva has brought in early generation seeds of our Licamero and Calixo spring wheats', says Johann Morasch. 'The breeding process can only be a success if the growers go all the way from crossing to a finished product at minimum costs, which is only possible through a joint effort.'
The importance of face to face meetings was also underlined by Franz Beutl, Director of I.G. Pflanzenzucht GmbH. The company sells 130 thousand tonnes of seeds in 30 countries annually.
'We have a long-standing successful partnership with EkoNiva', says Franz Beutl. 'It is essential for us to know the people we work with and be able to see the conditions in which our varieties are grown to make sure that our varieties are well-handled!'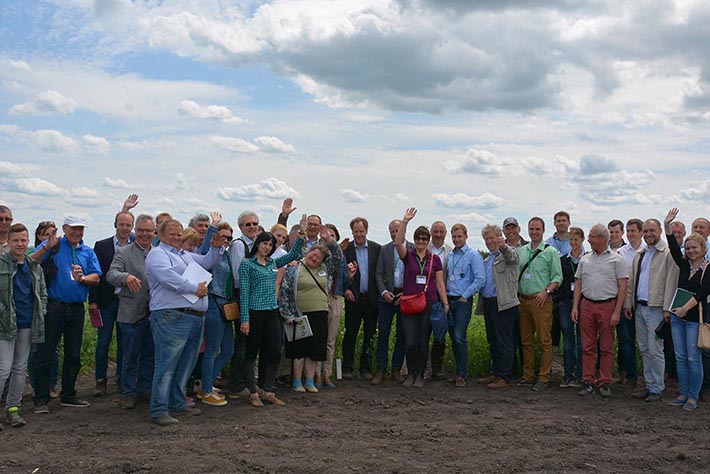 By Tatiana SIMONENKOVA