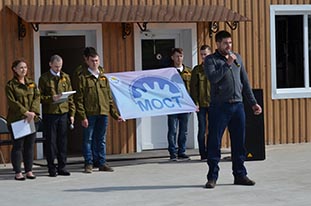 Dairies of EkoNivaAgro (Voronezh oblast) will become the workplace for the participants of student troop MOST.
All in all, 35 students from 18 regions of Russia will take part in the nation-wide project, in the framework of which they will work on the farm milking and feeding cows and participating in all herd management processes. The majority of the participants already have some experience — they have done internships at universities and participated in other student troops, — while others do not have any skills but are eager to work.
'EkoNiva is a unique enterprise which increases its production volumes due to the use of cutting-edge technologies and occupies the leading place among Russian agricultural holdings', observes Roman Karagodin, an employee of the Central Headquarters of Russian Student Troops Association. 'Our students will definitely benefit from working at EkoNiva's operations. The skills they will acquire will come in handy in their future profession.'
The Student Troop association is the largest organisation of the kind in Russia. It provides employment for over 240 thousand young people from 72 regions and is engaged in patriotic upbringing of the young generation and supports sports and creative development of young people. The Student Troop primarily unites the young people willing to work on the farm during their holidays. The students have a long and eventful working season in front of them and an opportunity to find a job.
'We are building new dairies and our main resourses are young employees willing to continue professional development', shares Ramon Schenk, Deputy Director General for Livestock Production of EkoNiva-APK Holding. 'Therefore, we will be glad to see the participants of the student troop among our full-time employees.'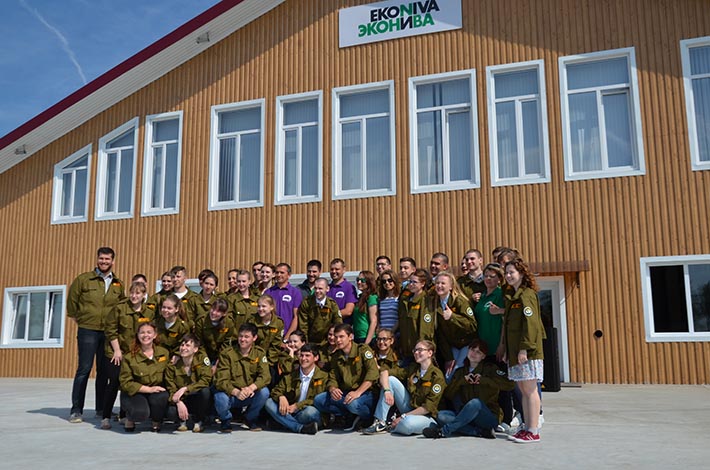 By Viktor BARGOTIN