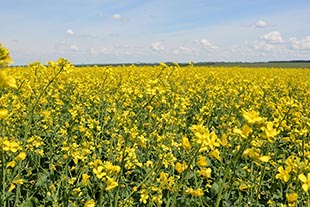 More than 70 farmers from central regions and Far East have attended Field Day in Zashchitnoye. Agronomists and enterprise managers had an opportunity to see new varieties from EkoNiva in the field and learn about growing process specifics.
EkoNiva has almost 50 varieties on offer, including pulses, cereals, forage grasses and a new addition: Gleisdorfer Oelkuerbis hard-skin oil pumpkin. The fresh experiment, F1 hybrid maize seed, has found a ready market.
'We have taken Grizzly maize seeds for on-farm testing this year', says Igor Protasov, Agronomist of Karakulina agricultural enterprise, Kursk oblast. 'It has emerged excellently and is ahead of our other varieties.'
According to the customers, the crops have lived up to their expectations in terms of quality, purity and yield.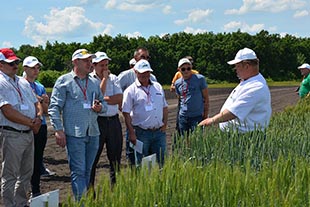 'We've purchased seeds of Triso spring wheat for the first time this year', says Aleksandr Tarasov, Director General of Consensus-Agro, Ryazan oblast. 'The shoots please the eye. We will be happy to cooperate, especially considering that the company has other interesting offers.'
The number of EkoNiva's long-standing customers is increasing year by year.
'We have purchased winter wheat varieties MV Nador, MV 37-14 and Lgovskaya 4, and Margret barley', says Aleksandr Bezotosniy, Chief Agronomist of Yudanovskiye Prostory, Voronezh oblast. 'We are planning to purchase Max oats, Prudence soybeans and alfalfa for forage. We purchase seeds in big lots since we are satisfied with the quality of the seeds.'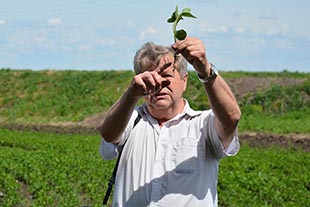 EkoNiva has introduced a series of new products: Turmalin, Favorit, NS Katya and Eldorado soybeans, Calixo soft spring wheat, Paustian, Calcule and Crescendo spring barleys and Dakota, a purple-flowered alfalfa variety.
'To me, attending such Field Days has numerous benefits', says Vazgen Grigoryants, Director of Aladyino, Ryazan oblast. 'I have learnt a lot of interesting things, taken photos and made some videos here. I will attach all of it to my future seed purchase order.'
In the course of the tour, the guests surveyed the production fields and the state variety testing plot. Over 2,100 trials are being carried out on the plots in 2017. The results of own plant breeding programme can also be seen on the testing plot.
'Very good seed material is underway', says Yuriy Vasyukov, Director Executive of Zashchitnoye. 'Currently, four winter wheat varieties are in official testing. At the testing plot, one can see how the future varieties are different from what we currently have in production.'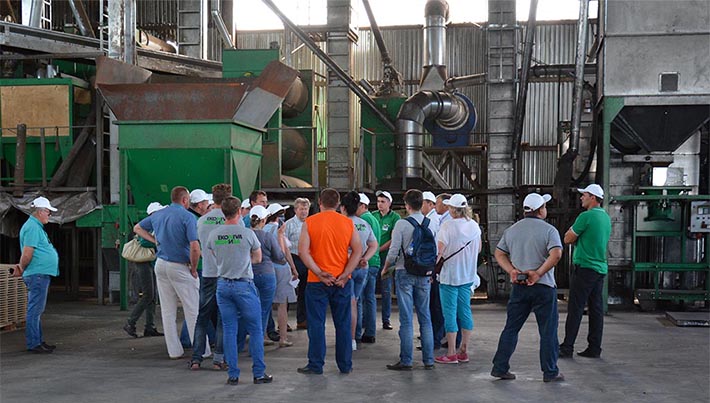 By Tatiana SIMONENKOVA