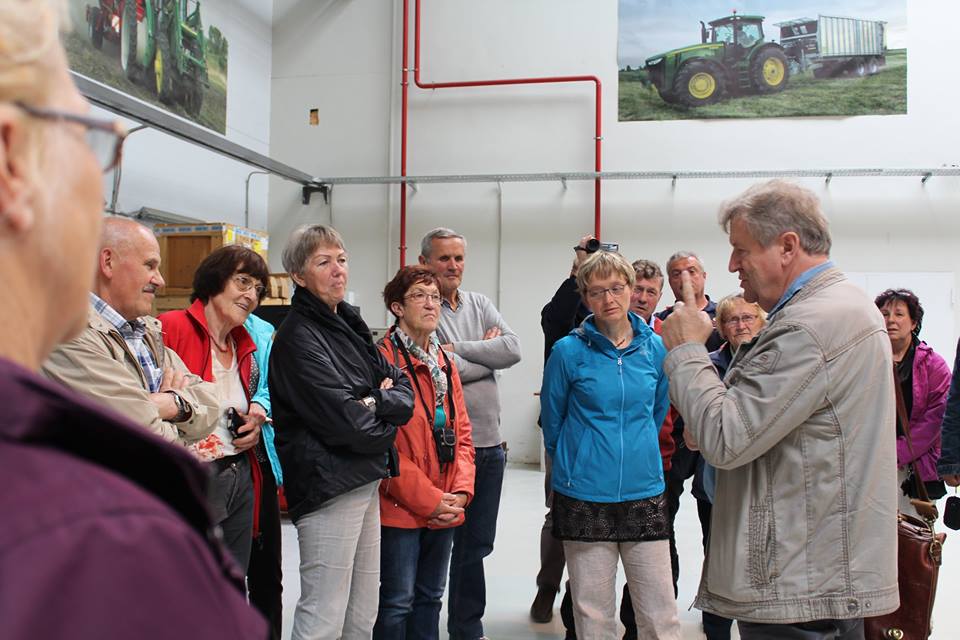 Kaluzhskaya Niva has received a group of German farmers. The guests toured two dairy facilities of the enterprise.
First, the German farmers visited Boldasovka robotic farm (Ferzikovo district), then headed for Bushovka dairy (Peremyshl district).
'Most of all, the guests were impressed by our herd size', comments Aleksey Shapovalov, Head of Bushovka Dairy. 'Our dairies' capacity is 2,800 head each, it is an incredible scale for Europeans.'
The visitors were also surprised to learn that calves are housed outdoors in special hutches even under cold Russian climatic conditions.
'Our baby-calves do not fear cold', states Aleksey Shapovalov. 'If managed properly, the calves will only become more cold-tolerant, grow stronger and healthier. Right after birth, the calves are colostrum-fed, then they dry up under special lamps, and only after that they are taken outside.'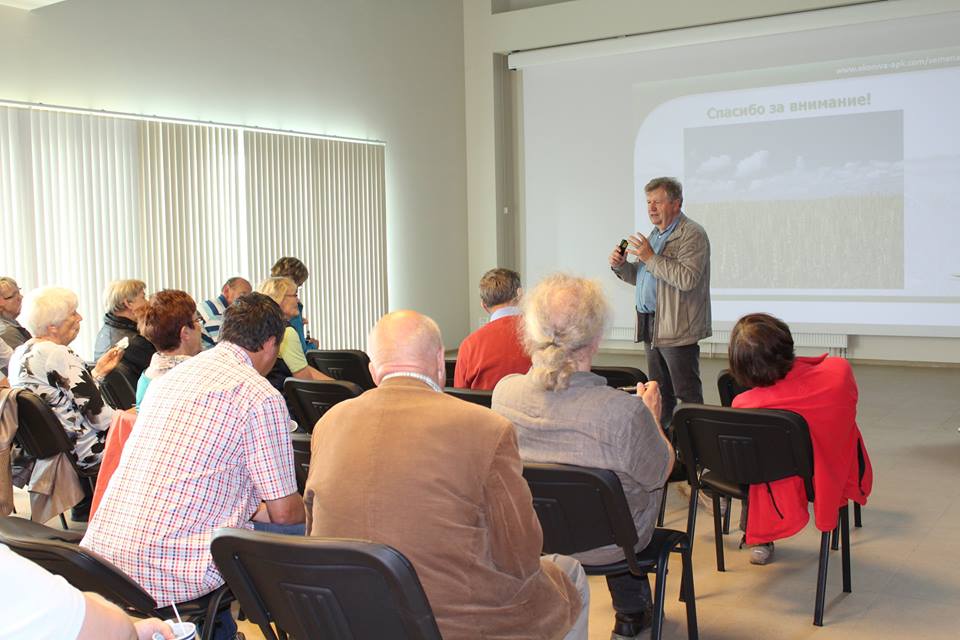 The foreign guests brought up the same questions Russian farmers usually do: land rent cost, governmental support and milk prices.
Many of them saw a Fliegl vacuum tanker in action for the first time. EkoNiva has been intensively introducing the machines in its manure management system, because they are convenient and quick to use and the technology itself is inexpensive. The tanker cleans the barns three times a day while the cows are away in the milking parlour.
In the afternoon, the group set off for EkoNiva-Tekhnika Service Centre in Detchino (Maloyaroslavets district). Once again, the scale and expertise of the employees fascinated the German guests. The delegation included principals of German educational institutions who wondered how EkoNiva trained its specialists to operate such sophisticated machinery.
By Olga ATANOVA