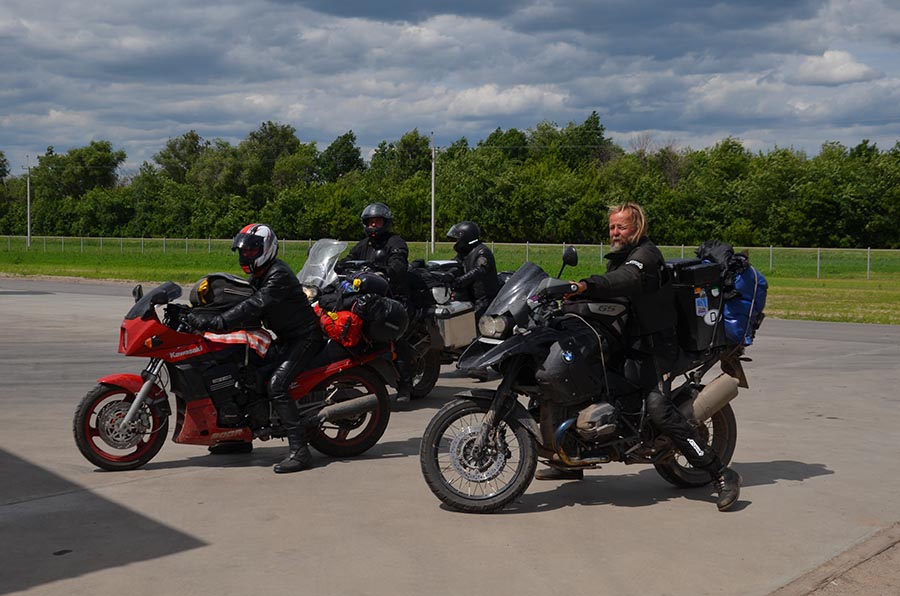 It was noisy at Verkhniy Ikorets dairy (Voronezh oblast): the farm was receiving foreign guests.
A team of Serbian students visited Russia for the first time, and they hungrily devoured everything they saw around.
The students were amazed by warm welcome and noted that the farm was in no way inferior to European farms and even surpassed them in certain aspects.
Barely had one group of guests left when the next one 'knocked on the gate'. These visitors rode 'iron horses' and looked brutal wearing leather jackets and helmets. The German bikers arrived at the dairy accompanied by roaring engines. They had already travelled the length and breadth of Europe, and Russia was the last destination on their journey.
'Every year, our motor club travels across Europe, and finally, we have reached Russia', shares Carsten Siebs, a club member. 'People in Germany are wary of your country; therefore, we have decided to visit Russia personally and prove that this is an unreasonably prejudiced attitude. In fact, people here are astonishingly open and hospitable and treat us so well.'
The guests were even more astonished by the farm they toured and learnt every detail about.
'I'd like to point out the high farm management level in the first place', continues Carsten Siebs. 'All processes are very competently organised, hence the great results. Each employer knows his responsibilities, so they all work as a well-orchestrated team. Besides, you certainly exceed German farms in scale, as our herds are much smaller.'
The bikers also plan to reach Lake Baikal one day, and they promise that when they set off on this challenging journey, their itinerary will certainly include EkoNiva's farms in Voronezh oblast.
By Viktor BARGOTIN