Cooperation with professionals is a key to success
Press-centre / News,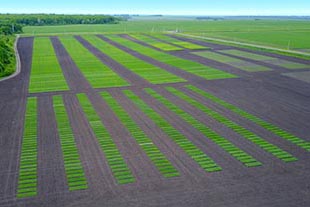 Kursk oblast has become the largest seed supplier in Russia. This was announced at the meeting of the Regional Committee of Agriculture dedicated to the prospects of the industry.
The largest seed supplier
The seed production system in Kursk oblast is well adapted to the market environment and agricultural producers' needs.
Seeds are grown by around 30 seed companies of the region. In the Soviet times, there were 120 companies of this kind. However, most of these companies were just names on the paper, no more than 10 companies actually worked producing a certain amount of basic seeds while reproduction seeds were virtually unavailable.
The modern network of seed companies produces from 40 to 50 thousand tonnes of seeds of winter crops and from 30 to 40 thousand tonnes of spring crop seeds for sale annually. This is enough for a scientifically grounded variety change and variety renewal, thanks to which the gross output of agricultural crops is increased.
Кursk oblast has become the leading supplier of seeds in Russia. High varietal and sowing properties of Kursk seeds have been proved in 48 regions of the Russian Federation: from Kaliningrad to the Amur, from Vologda to Krasnodar, in Mongolia and Kazakhstan. This breakthrough has become possible for a number of reasons.
Competition drive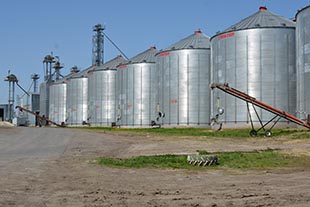 Seed growers of the region have developed a fruitful cooperation with variety originators and scientific organisations.
As well as other seed companies, Zashchitnoye has a state variety testing plot operating on the territory of the enterprise. This enables the company not only to see the current stage of the development of the plants in trial, but also to have a certain outlook for 3-5 years ahead.
Large seed growers have set up high-capacity seed cleaning facilities. As many as seven seed processing plants are engaged in pre-sale seed conditioning: 5 plants with Petkus equipment, one with Cimbria production lines and one with production lines designed by Jubus. Two more seed plants are underway and will be commissioned in the nearest future.
'Today, the capacity of the seed cleaning lines is 300 tonnes per day', says Yuriy Vasyukov, Executive Director of Zashchitnoye. 'Seed storage is also at a very high level. The enterprise underwent a large-scale upgrading in 2008-2010, and until recently, the production capacities were sufficient for us. However, this year, we are planning to start the construction of the third seed plant. The total investment will amount to 4-4.5 million euro.'
Strong competition on the seed market drives enterprises to sell thoroughly cleaned, calibrated and treated seeds. For the most part, the seeds are sold in bags. On customers' request, a specific treater may be applied onto the seed material. Recently, many customers have been opting for insecticide treatment due to an outbreak of corn flies in the region.
Certification and reputation
Since 2014, upon the order of the Ministry of Agriculture, the Russian Agricultural Centre has introduced a certification procedure for seed companies. A scoring system allows determining a company's capability to engage in seed production and incentivises successful seed companies. Twenty seed companies have already passed the certification.
Of course, not all seed companies are at the same level of development. In 2016, the largest volume of seed material — 16.5 thousand tonnes — was certified and sold by Zashchitnoye; the second best result was 11.0 thousand tonnes, and the third result amounted to 8.0 thousand tonnes. A total of 60 thousand tonnes of high-quality seed material was certified and sold by Kursk seed companies in 2016, which means a 12% increase over the previous year level. The revenue from the sale of seeds amounted to 900 million rubles.
It is noteworthy that there have been no claims as to the quality of seeds sold by Kursk seed growers lately. A significant role in sustaining consistent crop production belongs to the companies selling seed material. They cover the entire demand for seeds of sugar beets, maize, rape and sunflower and over half of the demand for soybeans and peas.
The majority of companies offer seeds of high-yielding varieties adapted to local conditions. Efforts of responsible suppliers have led to a significant decrease in the volumes of counterfeit seeds in the market. Our branch collaborates closely with the majority of companies to control sowing properties, seed treatment quality and recertification.
Tasks at hand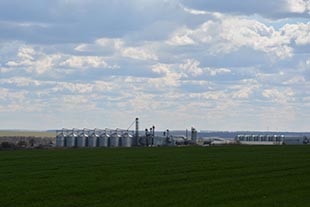 Among other regional seed companies, Zashchitnoye has been awarded an honorary diploma for contribution into variety change and strain renovation by the Committee of Agriculture of Kursk oblast.
'We offer the most advanced genetics and adhere to stringent quality evaluation criteria', says Yuriy Vasyukov. 'Three years ago, we made a strategic decision and launched our own plant breeding programme. In 15-20 years, one of the major products of Zashchitnoye will be a domestic variety - an intellectual product — rather than material seeds which we only propagate.'
Currently, according to Vladimir Chirkov, Executive Director of EkoNiva-Semena, the company provides 500 customers from 54 regions of Russia with seeds grown in Zashchitnoye and at other enterprises of EkoNiva.
'Based on the results of crop year 2016-2017, the company's revenue reached 700 million rubles or 12 million USD', says Vladimir Chirkov. 'Almost 20 thousand tonnes of seeds have been sold. Thus, we have topped the plan by 7 %, sales of wheat alone have tripled since the previous season.'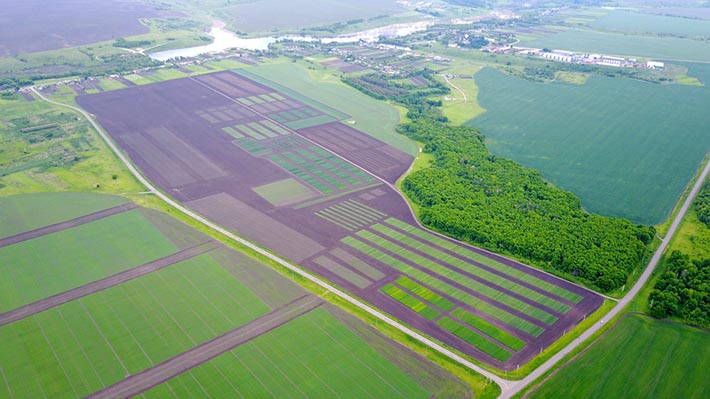 By Aleksandr TEREKHOV, Deputy Head of Kursk Branch of FSBI Russian Agricultural Centre, jointly with Tatiana SIMONENKOVA