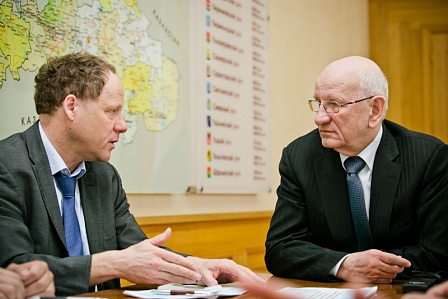 On 27th March, Yuriy Berg, Governor of Orenburg oblast, held a meeting with Stefan Duerr. The meeting became the continuation of the earlier conversation between the president of EkoNiva Group and the head of the region, which took place in autumn, 2017 and was dedicated to the discussion of the prospects of the development of agriculture in Orenburg oblast, in particular, the investments in beef and dairy farming.
The meeting in March was called to continue the constructive dialogue. Besides the head of the region and Stegan Duerr, it was attended by Mikhail Maslov, Minister of Agriculture, Food and Processing of Orenburg oblast, and other officials.
With the federal and regional support, EkoNiva-APK Holding is planning to build two dairies for 2,800 head each in Severny district in the nearest time.
The construction of the first dairy will be commenced already in April and commissioned in autumn, 2018.
'I am happy to say that we have a very good and fruitful communication with the government of the region', comments Stefan Duerr. 'All conditions necessary for successful investment in the farming sector have been created.'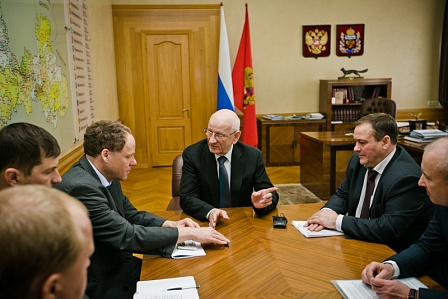 Besides, the participants of the meeting touched upon the questions of the development of beef farming. By 2020, the holding is planning to establish a cluster for 10,000 head of beef cattle in Buguruslan and Severny districts of the region and Abdulino city district.
Yury Berg is convinced that EkoNiva-APKHolding is a reliable partner and investor.
For reference: a subsidiary of the holding, Severnaya Niva, has been operating in Orenburg oblast since 2002.
By Aleksandr KUTISHCHEV