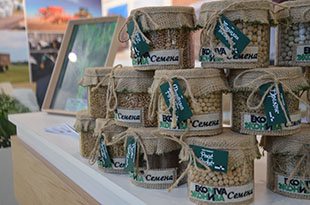 EkoNiva-Semena has attended 28th International Agricultural Trade Show AgroComplex 2018 in Ufa for the first time, getting off to a promising start in the new region.
AgroComplex is a major Russian agricultural trade show, which is distinguished by a wide geographical distribution of its exhibitors.
'Although EkoNiva is a first time exhibitor at the trade show, the interest to our product range is high', says Aleksandr Novoselov, Sales Manager of EkoNiva-Semena.
Product buyers were particularly interested in the seeds of traditionally sought-after crops: pea variety Belmondo and barley variety Margret. Also, varieties of durum wheat, forage grasses and lentils were in high demand. Seeds from EkoNiva feature advanced genetics of the leading global plant-breeding institutions.
'The performance of our seeds has been highly appreciated by farmers from different regions of Russia, with their yields decidedly surpassing those of their counterparts', points out Aleksandr Novoselov.
The quality of the seeds is confirmed by EkoNiva's long-standing customers. Among them is Agli farming enterprise which has been cooperating with EkoNiva for almost 15 years.
'Triso spring wheat variety has been sown in the fields of Bashkiria for years', says Azat Yusupov, Chief Agronomist of the enterprise. 'Besides, we buy peas and oats varieties. We are also entertaining the idea of purchasing malting barley. Our approach is simple: we take a batch for trial, and we continue growing the variety if we are happy with the result.'
As Bashkiria is quite remote from Black Soil region, effective logistics is no less important.
'It's the first time we've bought seeds from EkoNiva', says Favil Khabibrakhmanov, a farmer from Khabibrakhmanov farming enterprise (Buzdyakskiy district). 'The seeds are of good quality, and, most importantly, they have arrived on time.'
Since only strict adherence to expert guidelines combined with the right seed material secures farmers a rich crop, the company commits to provide continuous customer support all the way from the purchase of seeds to the end of harvest time.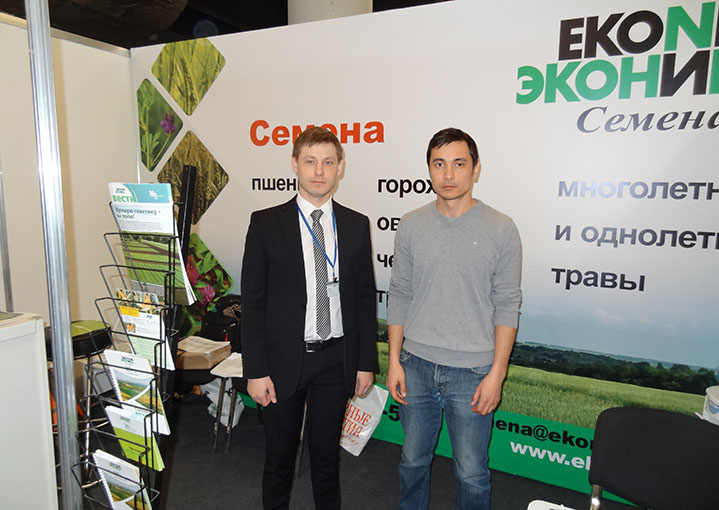 By Tatiana IGNATENKO