The secrets of farming taught at school
Press-centre / News,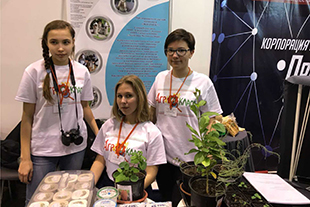 The students of agricultural classes of school 1, Maslyanino district, Novosibirsk oblast took part in UchSib 2018. Maslyanino school is doing a successful job of bringing up new specialists for the farming sector.
The students presented self-grown seedlings, self-made yoghurt, cheese, calf jackets and unique handicraft items made from flax and wheat straw.
'First of all, we teach the basics of farming', explains Aleksandra Liakhova, agricultural class supervisor, 'and after that we give a deeper insight into the fascinating world of agriculture.'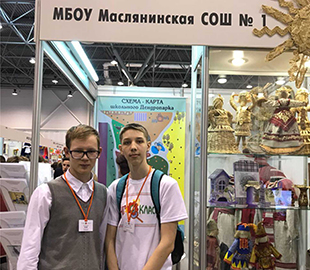 All knowledge acquired in class can be applied in practice — Sibirskaya Niva holds seminars for the future farming specialists and makes fascinating presents such as a milk quality testing device, which is very helpful in the process of making dairy products. By the way, the yoghurts made by the students were very popular with the visitors of the trade show as well as grape seedlings, which sold like hot cakes.
Practice and interaction are the key components of industry-specific training. Sibirskaya Niva offers training sites for future crop farming and livestock farming specialists all year round.
The students of agricultural classes take their future profession seriously. The educational process is arranged so as to broaden the children's outlook and make agriculture an attractive career to pursue in.
By Tatyana IGNATENKO