Disclosing secrets! The customers of EkoNiva-Tekhnika learned about the details of John Deere machine manufacturing process and visited the service centre in Detchino.
John Deere factory never stops operating. The guests were shown the assembly line used for the manufacture of the farm machinery. John Deere employs cutting-edge technologies to reach the world-renowned quality.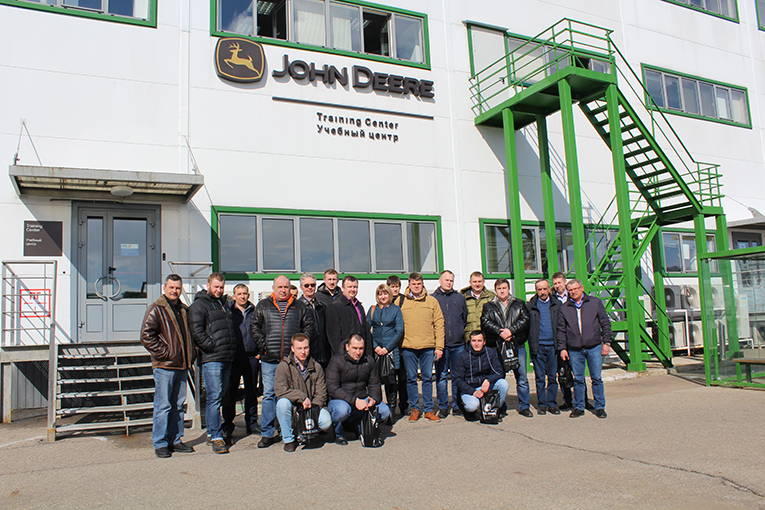 'John Deere production in Domodedovo is based on SKD assembly', says Sergey Plotnikov, Senior Sales Manager of Tula branch of EkoNiva-Tekhnika. 'Currently, the line is used for the manufacturing of John Deere 8R Series tractors, in summer it will be reequipped for the assembly of W and S Series harvesters. Our customers had an opportunity to see that the assembly of machines is performed at the highest level, with strict observance of all John Deere standards.'
The specialists of the company presented John Deere forage and grain harvesters, told the guests about self-propelled sprayers and informed them about new leasing programmes available in spring.
The guests continued learning about the work of John Deere and EkoNiva-Tekhnika at the service centre in Detchino. The customers visited spare parts storage facility, saw the model range of John Deere harvesters and tractors and learned about the characteristics of Vaderstad seed drills.
Sergey Bocharov, Manager of Rodnikovoye Pole, a young and developing company specialising in dairy livestock farming, with the herd of over 500 head, is interested in new technologies that can be successfully applied in the production process.
'Such meetings are very important for the customers', says Sergey Bocharov. 'We have learned a lot about Vaderstad seed drills and JCB skid steer loaders. The specialists of EkoNiva-Tekhnika provided detailed advice on all the topics that were of interest to us.'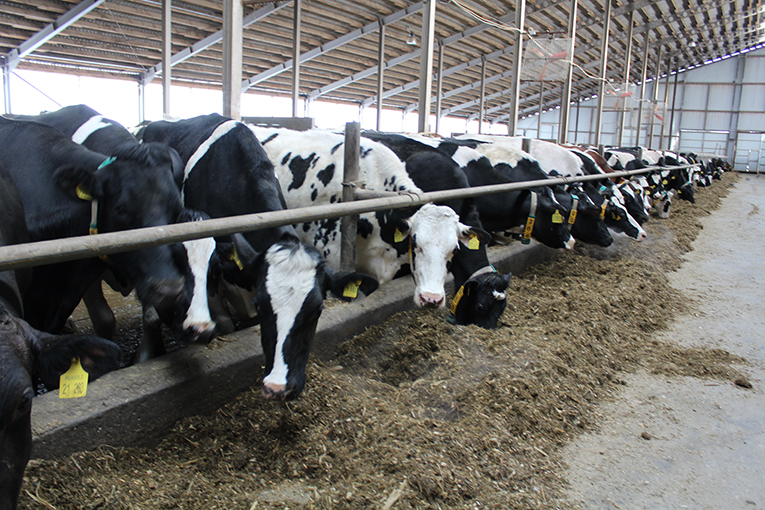 The new dairy of Kaluzhskaya Niva in Aristovo for 2,800 head impressed the guests with well-coordinated team work and application of advanced technologies helping to cope with enormous amount of work within a short period of time.
Employees of the dairy demonstrated a Fliegl manure removing tanker and a Haybuster bale shredder in action, told about the specifics of livestock feeding and housing and showed the operation of a 72-stall milking rotary.
The clients of EkoNiva-Tekhnika were very happy with the trip, which allowed them to learn some know-how contributing to successful work.
By Daria DENISOVA