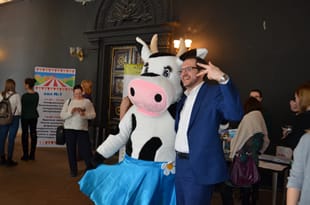 The first breath of the longed-for spring awakes beautiful dreams and makes us all think of wonderful plans for the warm season: meeting interesting people and setting off on exciting journeys. Young people take these thoughts seriously.
The organisers of the Children's Tourism and Recreation Trade Fair held on 30th March at the Officers Club in Voronezh did their best to provide exhaustive answers to all questions asked by enthusiastic tourists. The event combined several activity types: discussions, presentations, exhibitions.
Oleg Mosolov, Manager of the Department of Education, Science and Youth Policy of Voronezh oblast, Galina Abrichkina, Head of the Department of Entrepreneurship and Trade, Igor Mekhanryev, Head of the Federal Service on Surveillance for Consumer rights protection and human well-being for Voronezh oblast and other public officials took part in the opening of the trade fair.
Hall 1 housed the conference Tour Operations Safety, hall 2 served as a round-table discussion site – the participants discussed the topic of organisation of safe summer recreation for children. Among the participants of the discussion were the representatives of the Ministry of Emergency Situations, Road Traffic Safety Authority and Federal National Guard Troops Service. Tourist projects were displayed at both halls as the background for the discussions.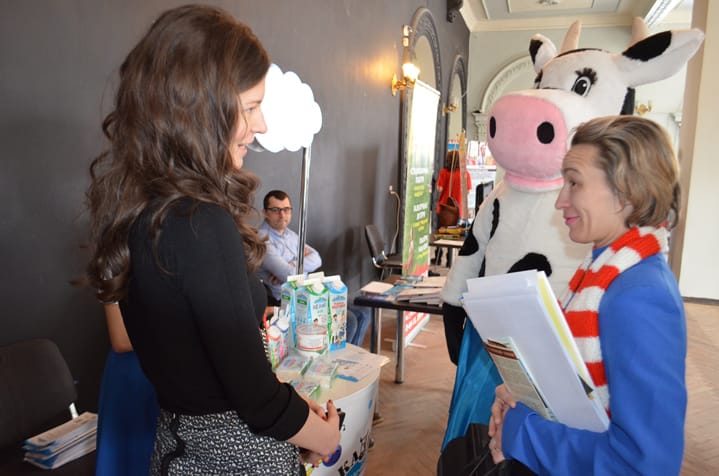 Certainly, the Academy of Dairy Sciences could not let an event like this pass unnoticed. Thanks to the initiative of the Academicians, over 30,000 people have gone on a tour of EkoNiva's dairies to see the milk production process in detail and learn a lot of interesting facts from the history of milk in the framework of the unique Milky Way Project.
The Academicians told the participants of the event about the projects and treated them to fresh dairy products. By the way, Cow Marta also attended the trade fair. She saw the sparkle of great interest in the eyes of the guests and called her colleagues from the dairy straight away. 'Be ready for the mass inflow of tourists', said Marta.
By Aleksandr KUTISHCHEV