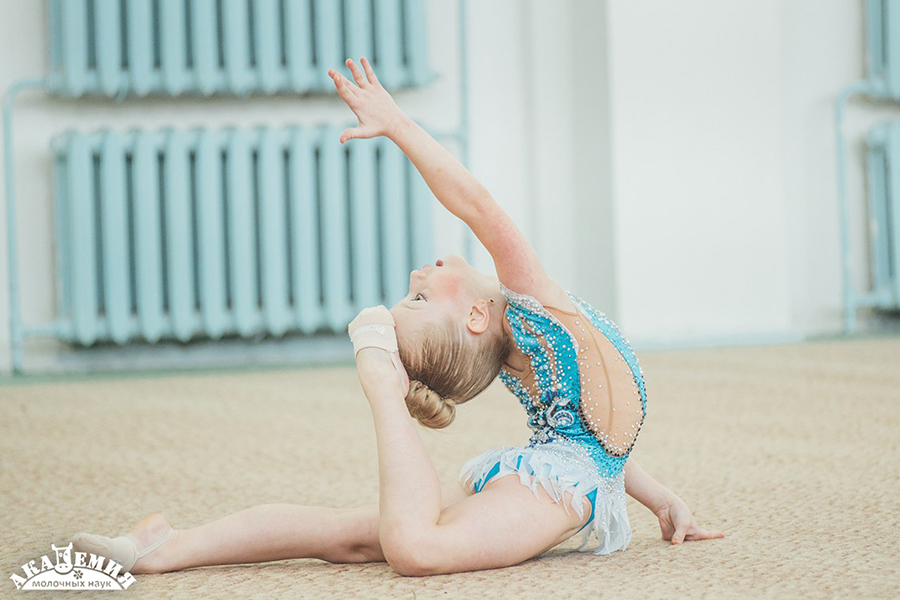 Sports competitions are always perceived by children as a holiday filled with smiles and a great deal of positive emotions. The Academy of Dairy Sciences makes sports events even more memorable for young athletes by giving them a pleasant and healthy taste.
Last weekend a competition in rhythmic gymnastics was held at the Children's and Youth Sports School 26 with the support of the Academy of Dairy Sciences. The incredible gymnastic skills demonstrated by more than fifty girls under the age of nine impressed the judges and the guests of the event.
Everybody won on that day as all the children were awarded medals and gift sets from the Academy of Dairy Sciences for their excellent performance. Everyone could taste natural dairy products at the company booth located at the entrance to the school gym.
'I really liked the cherry yogurt', says Sasha Markova, participant of the competition. 'It is delicious and as Zhu-Zhu bee says, is very healthy.'
After the competition finished, the children continued the merry celebration with the characters of the Academy of Dairy Sciences: cow Marta, Professor Zorkin, Polya and Zhu-Zhu bee. All together, they played outdoor games, took photographs and performed acrobatic elements.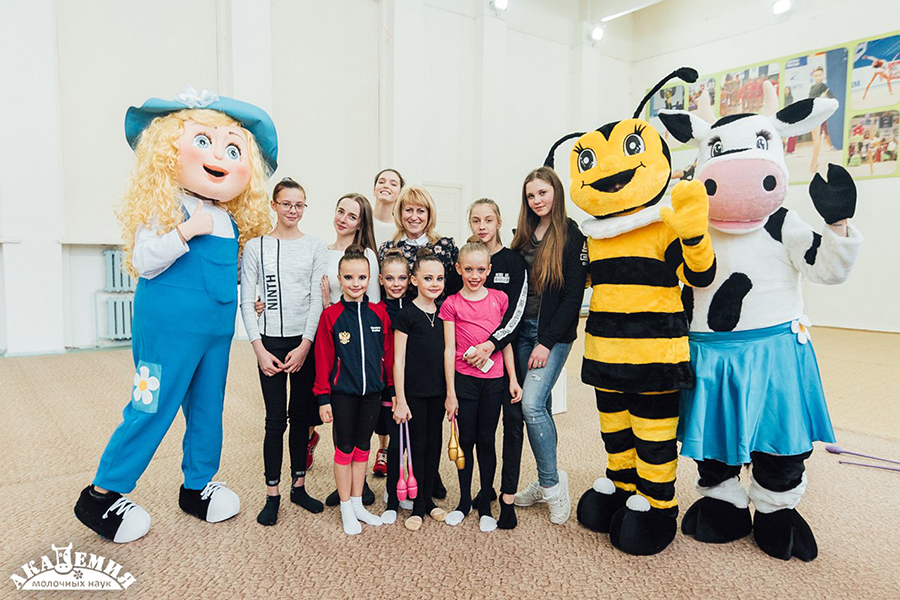 By Viktor BARGOTIN