Sibirskaya Niva Insemenator Nadezhda Vostrikova has won the first prize at the 15th Russian Competition among the cattle artificial insemination technicians. Competition of the best specialists in this delicate job took place in Kostino village, Kirov oblast. 86 contestants from 62 regions of the country showed their knowledge and skill. The candidates were tested in four major areas: laboratory, rectal examination, theoretical knowledge, and record keeping.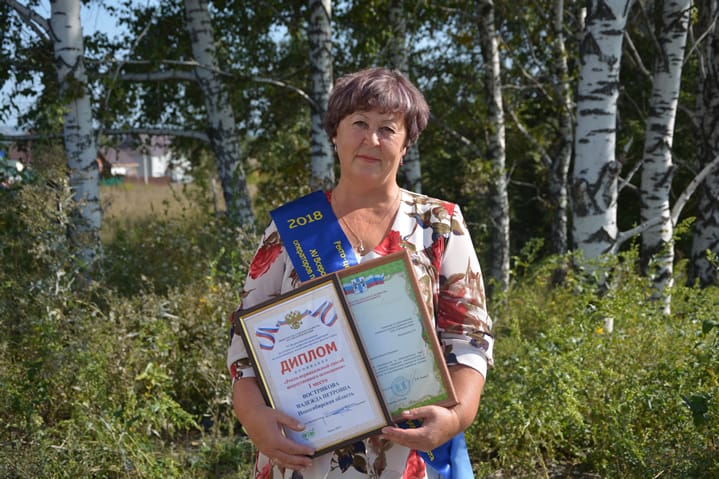 Artificial insemination technician is a respected and undoubtedly tough job in agriculture. The production cycle of a facility, animals' health, milk production, and the farm's profitability depend on this specialist's patience, attention, and skill.
'Rectocervical cow insemination technique is the hardest, but the most efficient', says Nadezhda Vostrikova, Sibirskaya Niva Inseminator. Using stud bull's genetic material for artificial insemination increases herd production within a shorter period. Besides, artificial insemination is a guarantee of good health of cows and calves.
Despite the intense competition, Nadezhda was able to successfully represent her company and Novosibirsk oblast at such a significant event. Little wonder that her deep knowledge and profound experience proved to be crucial, as she has worked as an inseminator since 2002.
'It was 16 years ago that I first tried my hand at artificial insemination. I mastered the skill quickly and did special training afterwards', continues Nadezhda Vostrikova. 'I had worked as a dairymaid, so I knew how to deal with cows.'
Not everybody can become an inseminator. Some people find it disgusting, others are just fearful of cows. They should not be, in fact! Cows are essentially harmless animals. The main thing is to connect with the animal and find the right words. Nadezhda tenderly calls her cows daughters, and they can recognise her voice and welcome her as she approaches the box.
'They are all individuals,' points out Nadezhda. 'You need to feel the right moment to access the cow, and to be able to recognise the estrus period indicators. For instance, when cows mount each other or look at me in a peculiar way. That is why when we walk along the aisle we observe their reaction first. Then we examine the cows.'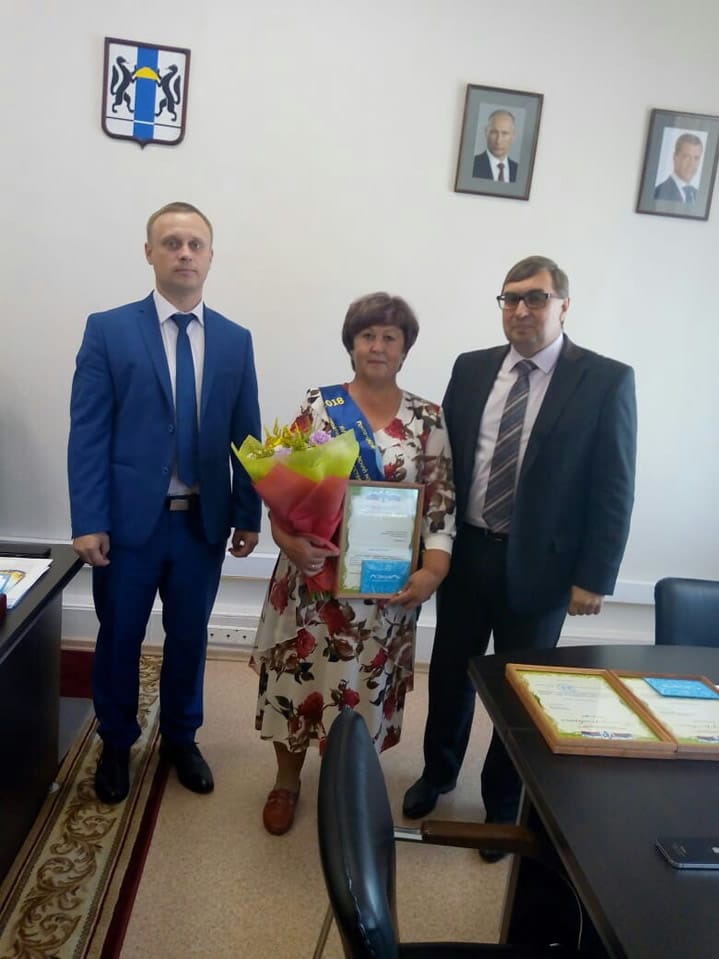 It is not an easy job to do. On average Nadezhda carries out 15-16 procedures a day giving life to new calves. Her colleagues also pull their fair share of the workload. The number of procedures increases up to 30-40 a day in particularly busy periods.
'You wouldn't call it a highly respected job, but it is a unique occupation in some way,' she continues. 'It is important, though, that our delicate job is very useful from the point of view of progress in animal breeding. I love animals and I love to see the results. I can see the calf which I "created" with my own hands.'
Winning the first prize in a nationwide competition, Nadezhda Vostrikovs has once again proved the idea that you should love the job you do, and it will bear fruit both in personal development and for the benefit of your company.
Her colleagues, close friends, and family congratulated Nadezhda on the well-deserved victory. Novosibirsk oblast Governor Andrei Travnikov has honored the inseminator. He gave her a letter of appreciation at the award ceremony.
By Darya DENISOVA