The businessmen who have been instrumental in Bavaria and Voronezh oblast collaboration in agricultural sphere have been honoured with awards. On 14th September, an award ceremony was held in the German Ministry of Foreign Affairs office to mark the end of 2017-2018 German-Russian municipal and regional collaboration year. The most prominent projects were singled out and recognised with the awards.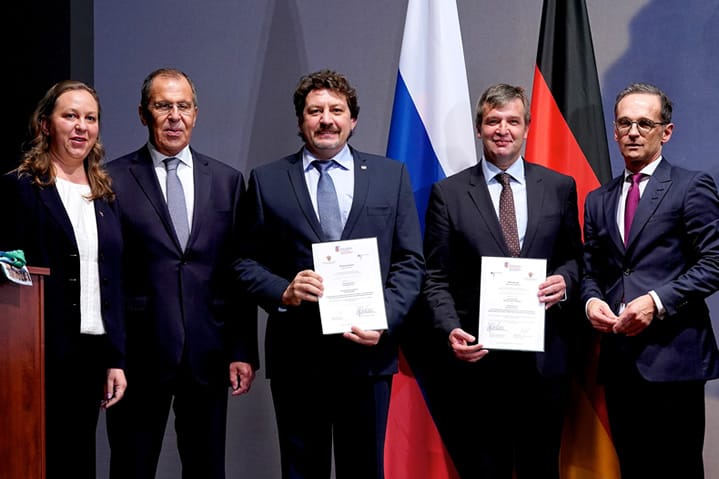 The awards found their owners among true professionals: Anton Huebl, Head of Department of the Bavarian Ministry of Food, Agriculture and Forestry, Yevgeny Yurchenko, Vice-Governor of Voronezh oblast, and Olga Ohly, German-Russian agricultural Policy Dialogue Project Coordinator. In Berlin, they received awards from German Federal Minister for Foreign Affairs Heiko Maas and Foreign Minister of Russia Sergey Lavrov.
Organic farming, advanced agricultural practices, and rural development became the major areas of cooperation between Bavaria and Voronezh oblast. Supported by German-Russian Agricultural Policy Dialogue, the collaboration goes back to 2010. A large number of joint business meetings and significant events has taken place since then. In 2017, a Letter of Intent provided a solid base for the collaboration at government level.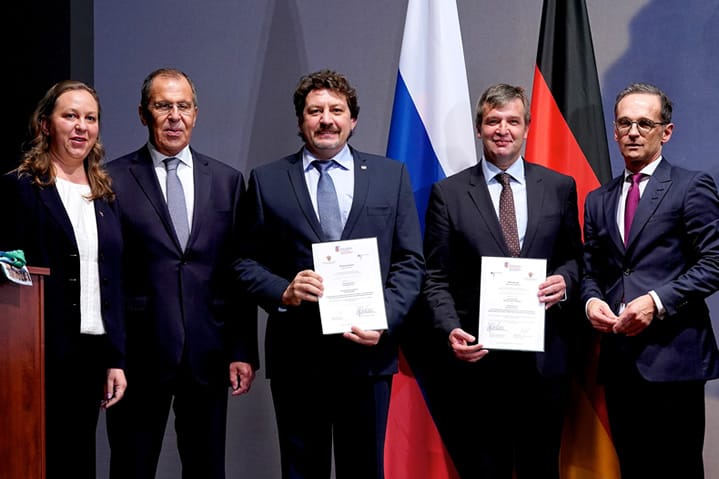 'It is so good that outstanding German-Russian collaboration projects are esteemed so highly', says Olga Ohly, German-Russian Agricultural Policy Dialogue Project Coordinator. 'Communication at the municipal level encourages many participants to maintain relations and look ahead. In this sense, the year of collaboration at the municipal and regional levels and the recognition by the foreign affairs ministries can be considered a kind of appeal to continue the exchange of ideas and mutual support. I really appreciate this validation on the part of the state authorities.'
By Darya DENISOVA