Come over! Give it a try and buy! Autumn in Kaluga 2018, a regional agricultural trade fair, has been held in Kaluga oblast. Winning displays, farm product tasting sessions, and simply good mood awaited the visitors.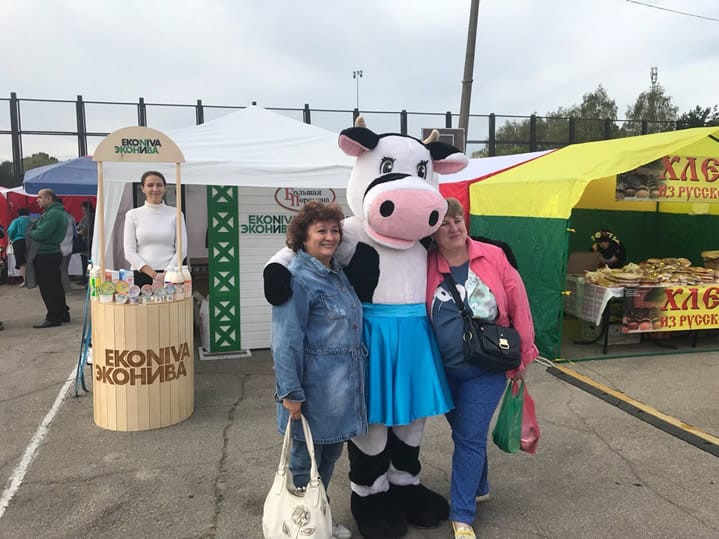 Everybody was welcomed 'with bread and salt'! The open area of the sports facility Annenky is the traditional venue for the event. Exhibits reproducing farm households and entertainment on the eco playground were organised for the youngest visitors. The sweet scent of haystacks, which the guests could jump and then have a nap on, could easily be distinguished in the fresh air. People enjoyed folk songs of folk bands and the presentation of agricultural achievements of the region: new vegetable varieties, nursery plants, bakery products, meat delicatessen, and the best dairy products! A lot to put your finger on!
Every district has displayed an abundance of fruit their land bears and its farmers' achievements. Over a hundred participants arrived to take part in the exhibition. MosMedynagroprom milk processing plant represented EkoNiva at the event. It displayed its dairy products under the brand name Big School Break. People who came to the venue could sample wholesome organic products: traditional and baked milk, ryazhenka (fermented baked milk), kefir (fermented milk), soft curd with fruit and berry flavours, and Caciotta cheese.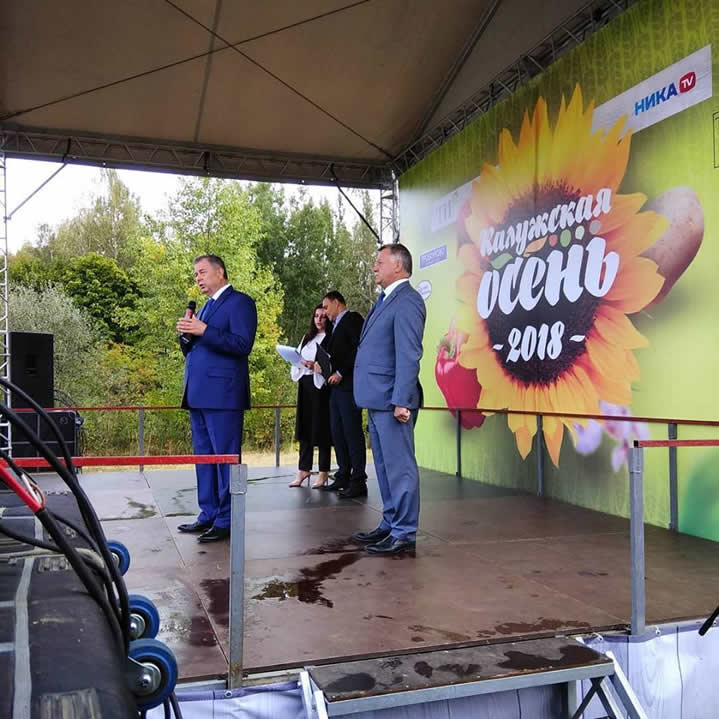 'Big School Break has taken part in the product sampling competition', says Yuliya Katatova Marketing Manager in TD EkoNiva Molochnye Produkty, 'our products received the majority of people's votes in several nominated categories: Kefir 3.2%, Traditional Butter 82.5%, and Caciotta Cheese. Volunteers could test their knowledge of peculiarities of dairy products. The winners were awarded with memorable EkoNiva souvenirs.'
Kaluzhskaya Niva dairy has demonstrated the results of the efficient operation of the facilities in Ferzikovsky district. The number of forage cows here turned 3,000 in 2017. In 2018 Kaluzhskaya Niva is planning to increase the number of its dairy cows to 9,000. The total milk output is expected to reach 60,000 tonnes in 2018.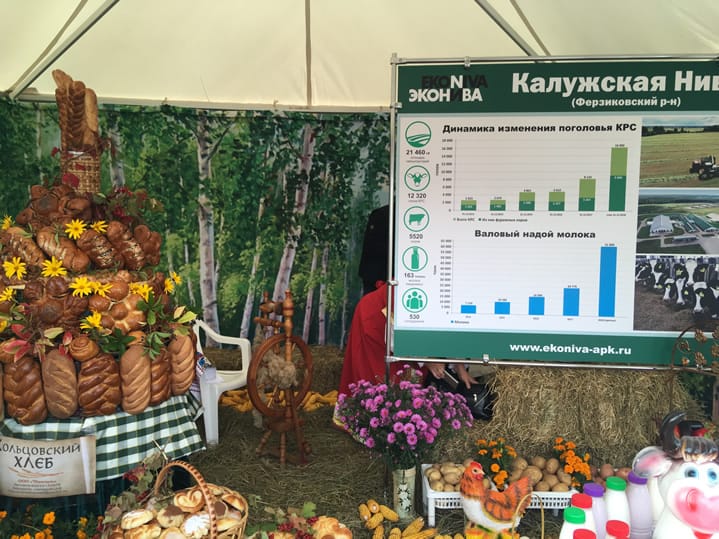 Anatoly Artamonov, the Governor of Kaluga oblast, and Leonid Gromov, the Minister of Agriculture of Kaluga oblast, attended the event. They encouraged the farmers to actively develop agriculture and dairy production. Anatoly Artamonov paid due attention to the significant accomplishments of the Kaluga oblast farmers. He emphasized that their success is largely attributed to the introduction of the latest technology. He also expressed appreciation to the investors who put money in agricultural production. Among others the Governor mentioned EkoNiva Group, whose branches operate in different regions of Russia.
By Darya DENISOVA