Professor Zorkin, Polya, cow Marta, the little Zhu-Zhu bee, and thousands of kids competed in the sport festival on the 432nd anniversary of the city of Voronezh. The "Academicians" played active and intelligence games, held contests, shared their happy mood, and treated the guests to the delicious dairy products.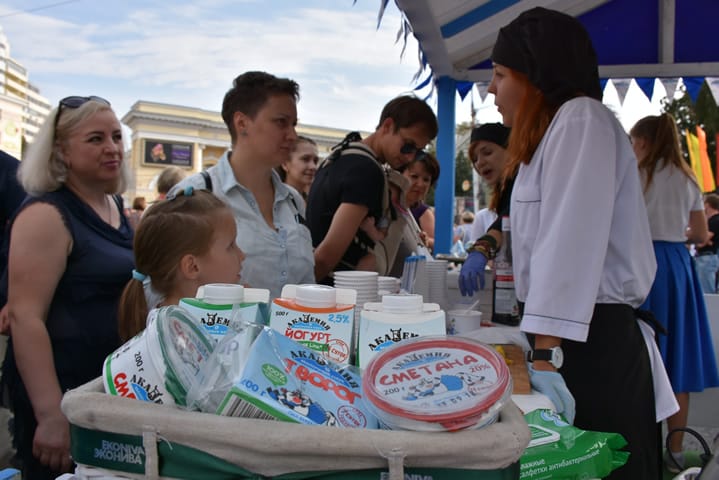 From early morning amiable smiling and laughing boys and girls started scattering all over the square by the Koltsov mini-park. Professor Zorkin, Polya, Marta cow, and the little Zhu-Zhu bee called them all together to start the festival with a mass warm-up.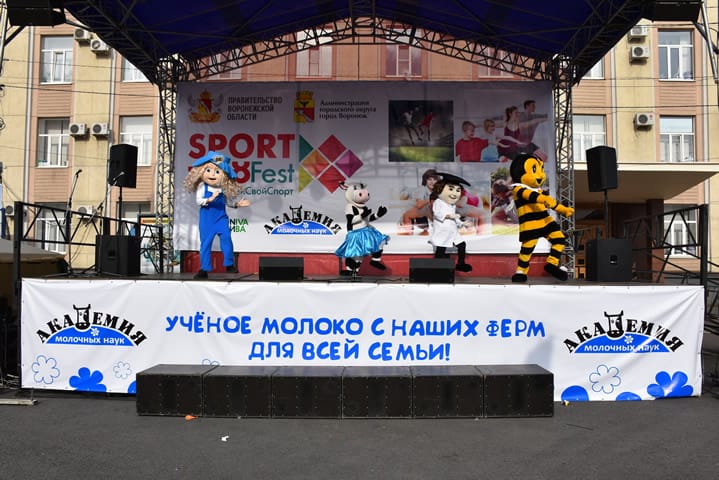 Physical exercises prepared the children for the busy day ahead. They played football, basketball, table tennis, draughts, did some creative activities. Martial arts lovers enjoyed the demonstration shows of grapplers, boxers, and karate fighters. The festival programme was extensive, while the small visitors' energy level was getting down. So, they went to charge their batteries to the Academy of Dairy Sciences booth, where everyone could sample some cryo-milkshakes and cryo-ice-cream.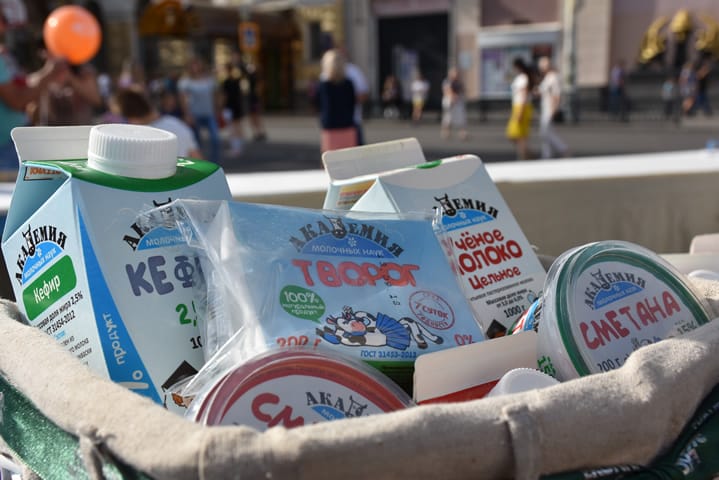 'I've never tried ice-creams like this', says Zhenya Nikiforov, a visitor of the event. 'It tastes unusual and I like it. I'll finish this one and grab another one straightaway.'
The event also featured intriguing races on rubber cows. The youngest visitors ran the races. All of them were awarded sweet prizes. Boys tried their hand at races on toy John Deere machines.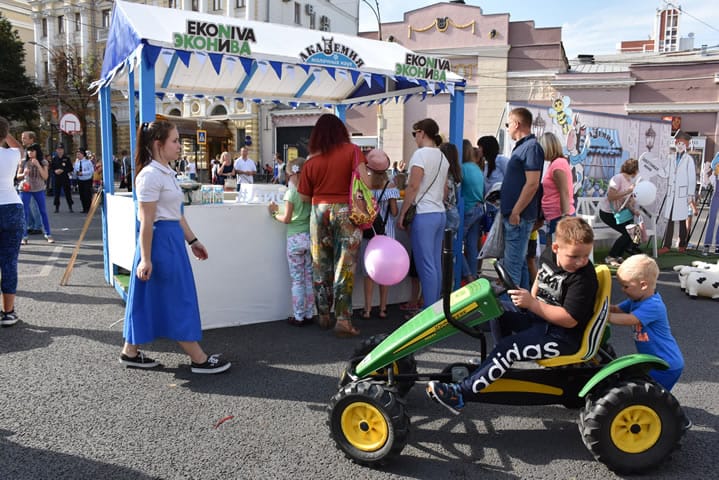 The Academy of Dairy Sciences played memorable prizes and presents throughout the day on the main stage of the venue. The presents and prizes the kids received will bring back memories of this awesome festive event in the future.
By Viktor BARGOTIN