On 16 August, EkoNivaAgro conference hall welcomed the representatives of machinery manufacturing companies and research institutes of Argentina. EkoNiva's specialists told the guests about the intricacies of working process organisation to ensure high yields in the local climatic conditions.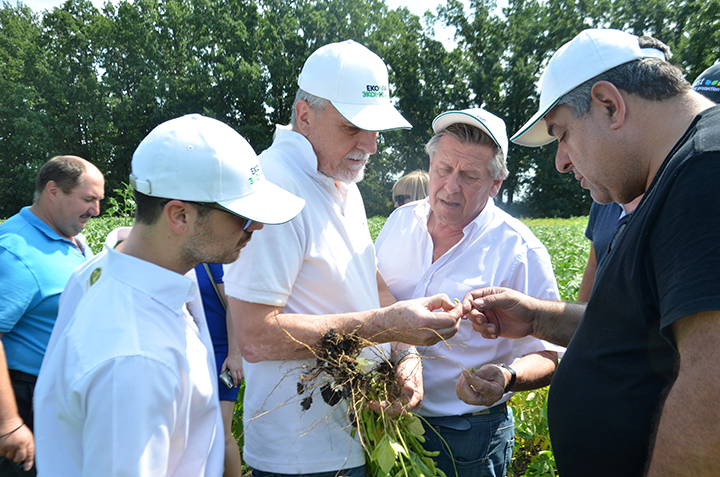 Afterwards, the visitors went on a field tour to examine the soil and crop quality.
'It is evident that the crop rotation process is very well-organised', comments Vicente Gudelj, Head of Academic Projects on soil fertility of the Natural Agricultural Technology Institute (INTA). 'The yields are amazing despite the insufficient precipitation in the area.'
The extensive machinery fleet of EkoNiva immediately drew attention of the machine manufacturers.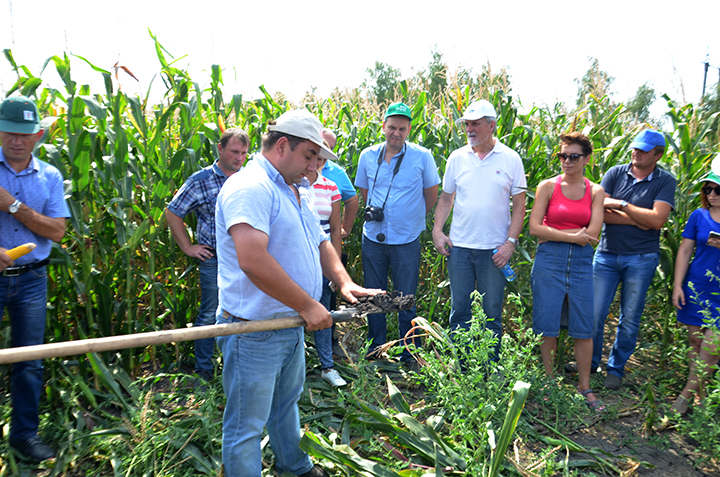 'It is evident that both the management and the specialists enjoy their job', comments Nestor Cestary, Executive Partner of Cestari company engaged in direct sowing machinery manufacturing (Buenos Aires). 'The company makes considerable investments into the development of its machinery fleet.'
Visitors from Switzerland studied EkoNiva's dairy production experience on 24th August at V. Ikorets dairy.
'On approaching the facility, I noticed the exemplary condition of the fields and the farm premises', says Richard Aebi, LebensArt Fund board member (Bern, Switzerland). 'And of course, I am astonished by the immense scale of operation, immaculate organisation of production processes at such a large scale and the cutting-edge technologies in use!'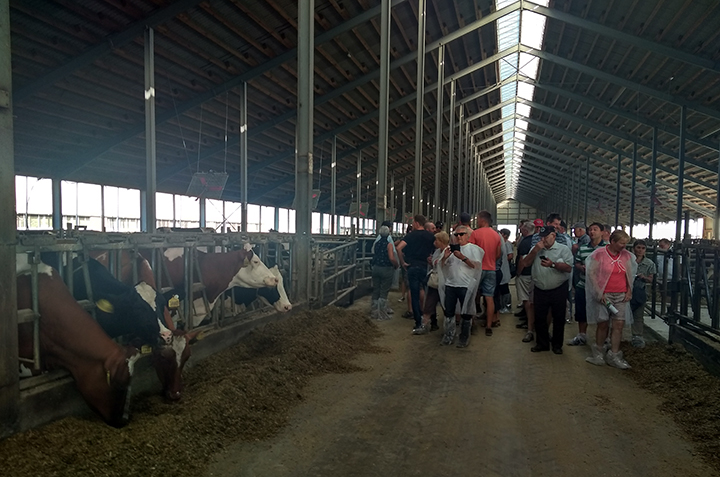 Ramon Schenk, Deputy Director General for Livestock Production, held a tour of the facility.
'I have never seen anything like that before', says Andreas Aebi, member of the National Council of Switzerland. 'The animals are kept in excellent conditions, a proper breeding programme is in place. There is nothing like that in the USA, Canada, or Germany.'
By Aleksandr KUTISHCHEV