By visiting the innovative Field Day in Lipetsk oblast, organised by BASF in partnership with EkoNiva-Semena, any farmer could acquire considerable knowledge in agriculture.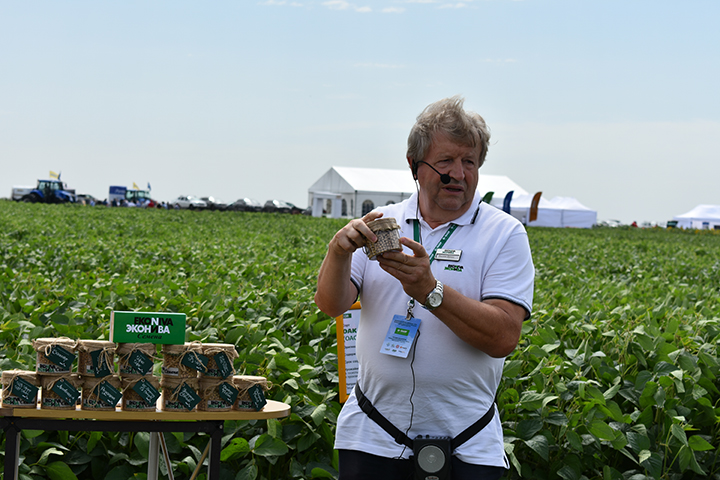 The experts of EkoNiva-Semena know how to improve the crop quality and receive impressive yields. As a proof, they presented high-yielding soybean varieties at the company's booth.
'We started our cooperation with BASF last year,' says Evgeniy Kucheryavenko, Deputy Executive Director of EkoNiva-Semena. 'Soybean inoculation has recently become one of our main activities. At the Field Day, we present two soybean varieties: Tourmaline and OAC Prudence.'
Willy Drews, Doctor of Agronomy, expert and advisor of EkoNiva, told about soybeans growing technology and soil preparation practices.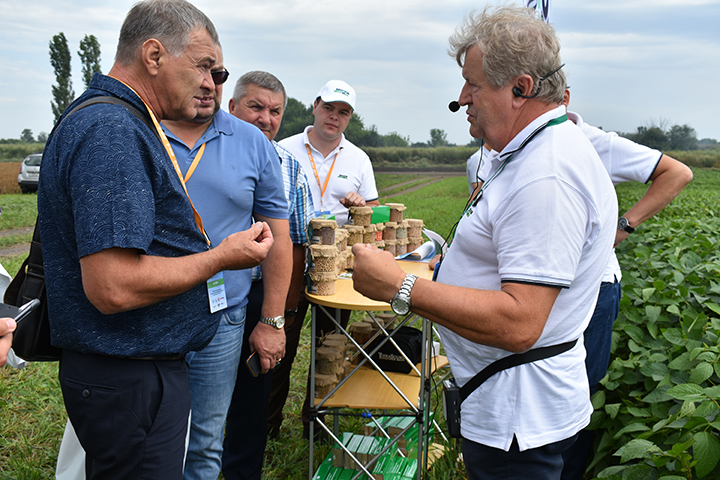 'Variety Tourmaline is well suited for growing in the climatic conditions of Krasnodar oblast. As for Prudence, this high-yielding early-maturing variety ripens well on the soils of the Central Black Soil Region providing an opportunity to sow winter wheat afterwards,' emphasises Willy Drews. 'It is important to observe all technological standards for soil tillage and sowing. Our cooperation with BASF allows us to inoculate soybeans with nitrogenfixing bacteria and pretreat the seeds. This makes the process of soybeans growing more professional and high-tech. Inoculated seeds have a significant advantage since the inoculant has a long-term effect, which allows us to keep the interval of more than a month between seed processing and shipment to farming enterprises.'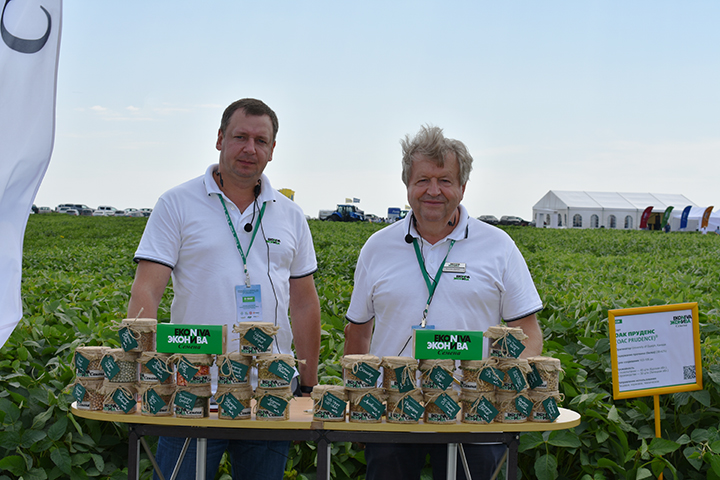 The main goal of the Innovative Field Day was to share as much up-to-date first- hand knowledge with farmers as possible, allowing them to apply it in practice and achieve excellent results. This goal was successfully fulfilled.
By Tatyana IGNATENKO