The meeting of the governor Aleksandr Gusev and the president of EkoNiva Group Stefan Duerr took place at the Government of Voronezh oblast. In the course of the meeting, they discussed the issues related to the company's current activities and long-term plans.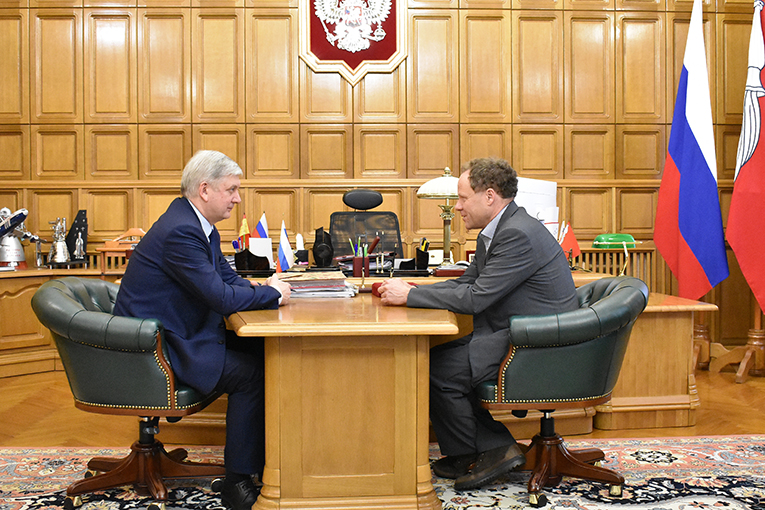 The governor congratulated the head of the agricultural holding on his recently celebrated anniversary and awarded him with the badge of honour 'For contribution to the development of agriculture of Voronezh oblast'. Aleksandr Gusev also thanked Stefan Duerr for his active investment policy in the region.
From 2006 to 2018, EkoNiva's total investment in the livestock farming sector of Voronezh oblast exceeded 27 billion rubles. The head of the region expressed confidence in further successful implementation of the company's projects in the region. Stefan Duerr informed the governor a cheese plant with the processing capacity of 60 tonnes of milk per day is scheduled to be commissioned in Shchuchye village, Liski district in autumn 2019. The investment volume will exceed 800 million rubles.
Currently, EkoNiva is carrying out a major modernisation of the milk processing plant in Anna. As part of this investment project, the processing capacity will be increased to 440 tonnes of milk per day. Besides, the plant will be equipped with new curds production sections with the aggregate capacity of 20 tonnes per day. Construction works for a large processing plant in Bobrov district are to begin in the nearest future. The new plant with the expected processing capacity of 2,000 tonnes of milk per day will produce baby food, whole milk, fermented milk products and desserts. The estimated project budget exceeds 20 billion rubles.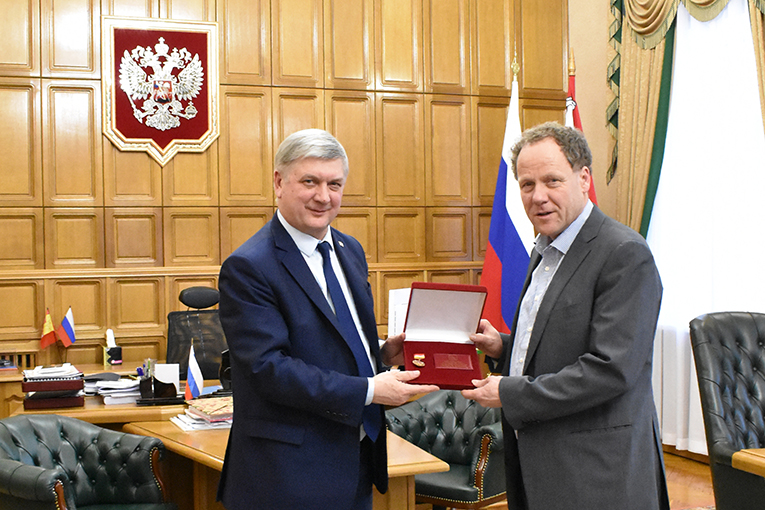 The company is also ramping up its raw milk production capacity: several dairy farms for 2,800 head each will be put into operation in Bobrov, Liski and Anna districts this year. Besides, the construction of two new dairies for 3,300 head each is to commence in Bobrov and Buturlinovka districts.
Stefan Duerr told the governor about the development of EKONIVA dairy brand.
'We offer the customers our field-to-shop shelf concept. We have our own land, feed, cows, specialists, processing facilities and, as a result, our own dairy product. It makes all the difference', emphasised the president of the company.
By Yana RYABINSKAYA