Stefan Duerr, EkoNiva Group President, has been nominated as Media Person of the Year in Black Soil region. The award ceremony took place in the course of the annual Press, Business and Government Ball.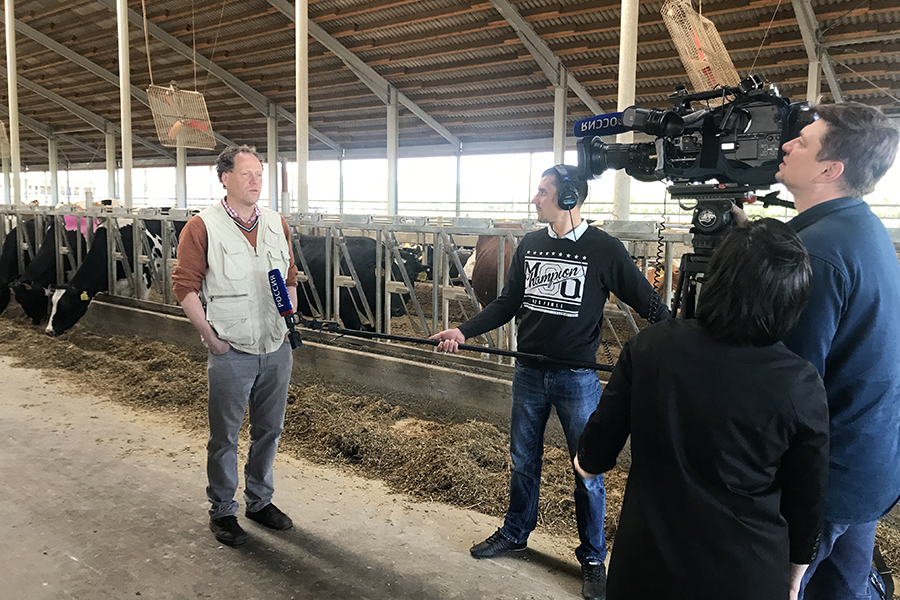 The chairman of Lipetsk City Council Igor Tinkov and the State Duma Deputy for Voronezh oblast Andrey Markov also entered the shortlist of the prize granted to businessmen and politicians for their open and honest position in the media. But the award found a deserving winner in Stefan Duerr, who, thanks to his vigorous activity and a dynamic outlook on life, has created an impressive information field around himself, attracting the attention of both the media and ordinary people.
2018 proved to be an extremely busy year for EkoNiva and Stefan Duerr providing a significant number of newsworthy events and reasons for press releases and TV interviews. Mass media covered the construction of numerous dairy farms and a cheese-factory and, of course, the launch of EKONIVA dairy brand, featuring the face of Stefan himself. Besides, Stefan Duerr was the first businessman to conduct live broadcasts on social networking sites, giving honest answers to the trickiest questions.
It was Stefan Duerr's frankness, willingness to communicate and productive work that played the decisive role in forming the jury's opinion to award him the title of Media Person of the Year in Black Soil region.
By Viktor BARGOTIN