Severnaya Niva-Bashkiria is on the rise
Press-centre / News,
Stefan Duerr, President of EkoNiva Group, has met the Acting Head of the Republic of Bashkortostan Radiy Khabirov, in Ufa. The leaders talked about the future development of Severnaya Niva-Bashkiria in the republic.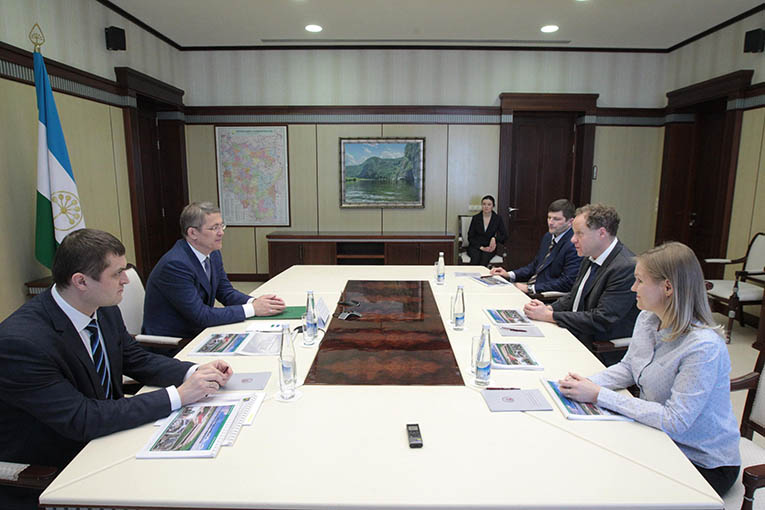 Currently, EkoNiva is building Semyono-Makarovo dairy farm in Yermekeyevo district. The new faming unit will have the capacity of 2,800 head, of which eight hundred heifers have already been delivered to the district. Also, there will be lots for the rearing of 3,200 head of young stock. The farm is expected to be commissioned in August 2019. The project investment amounts to 3 billion roubles.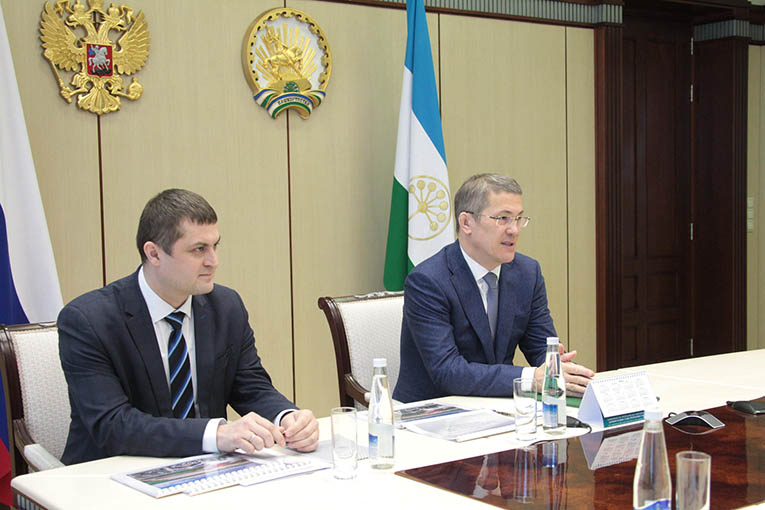 Currently, Severnaya Niva-Bashkiria is taking care of the accommodation for the prospective employees in Yermekeyevo. The company has bought a two-storey building of 540 m2, which will be converted into a block of flats. The building is presently being renovated, the expected date for completion is early summer 2019
In addition, EkoNiva is planning to start the construction of the farming units for 3,300 head each in Belebeyevo and Bizhbulyak districts. The construction of a milk processing plant on the territory of Bashkiria is being considered.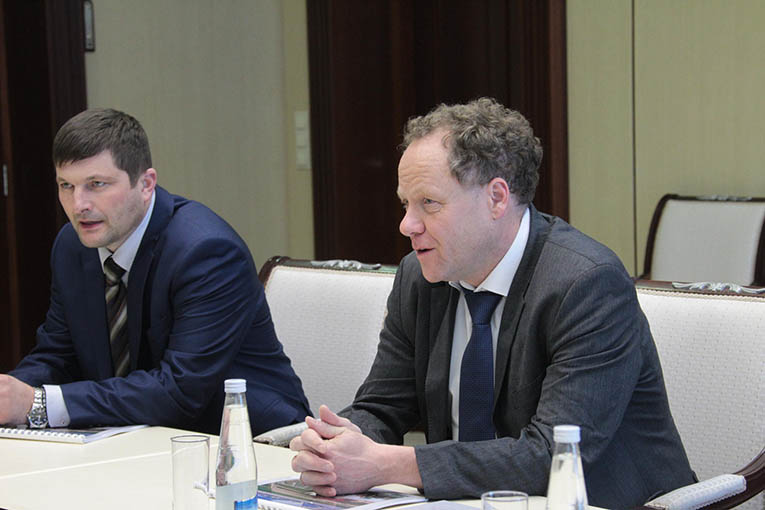 At the meeting, the parties agreed on comprehensive cooperation. The head of Bashkortostan Radiy Khabirov promised Stefan Duerr to provide further support, offering tax incentives and subsidies from the Republic of Bashkortostan.
By Tatiana IGNATENKO