Prodexpo 2019, the 26th international exhibition for food, beverages and food raw materials, has been held at Krasnaya Presnya exhibition centre. It was the first dedicated exhibition for EkoNiva and it proved to be a real success.
Prodexpo visitors enjoyed delicious, healthy and affordable products of the new brand EKONIVA. The company booth with delicious dairy products made with natural milk drew the guests from Moscow and other cities of Russia like a magnet. EKONIVA dairy brand EKONIVA entered the federal market just last autumn and has already won a universal acclaim.
'We offer not only our products but the entire brand concept', says Stefan Duerr, EkoNiva Group President. 'The major difference between us and other producers is the strict quality control from the field to the shop shelf. We want people to see that we have our own cows, fields, feedstuff, processing facilities, and eventually produce our own product. I personally guarantee the quality.'
Taking part in Prodexpo 2019 is an important step for the company. Their main goal was to attract attention of the brand and expand the range of business contacts.
'We are newbies at this renowned exhibition', continues Stefan Duerr. 'However, we have something to show and to offer. We produce a complete dairy line: from milk to flavoured yoghurts and quark desserts. We expect to achieve success and win the recognition from customers because we offer natural products.'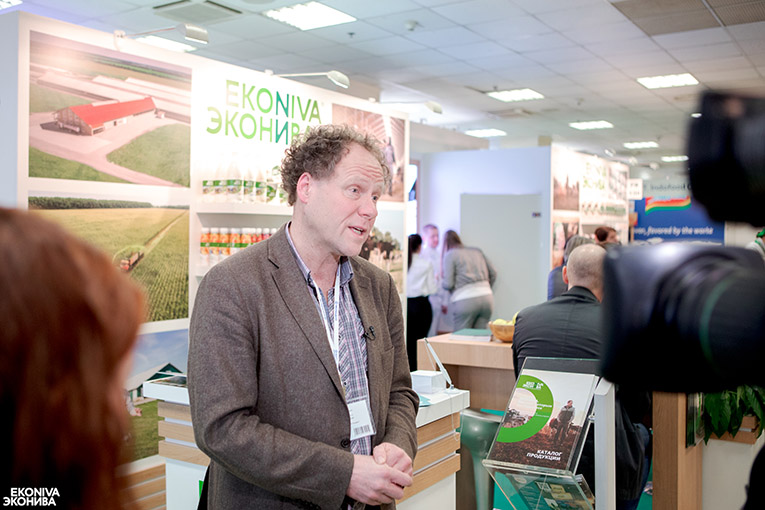 Dairy ingredients are the first and the main thing that Olga Petrova, an individual entrepreneur, pays attention to. The businesswoman chooses dairy products not just for herself and her family. At Prodexpo, she traditionally searches for novelties to add to the product range at her shops.
'We have 4 stores in Moscow oblast', says the businesswoman. 'Our shops are not big, and we value our customers' loyalty, that is why we choose the best for them. I always make sure that the dairy products we sell are made from natural milk and, of course, I taste the products myself. I am glad that the raw materials used in EKONIVA products are produced in Russia. Besides, the dairy treats are really delicious, and the brand name is lovely.'
Alla Sergeyeva came to the exhibition from the Far East. She could not help stopping at EkoNiva's booth to take part in the entertaining workshop: culinary experts showed how to make sweets from curds.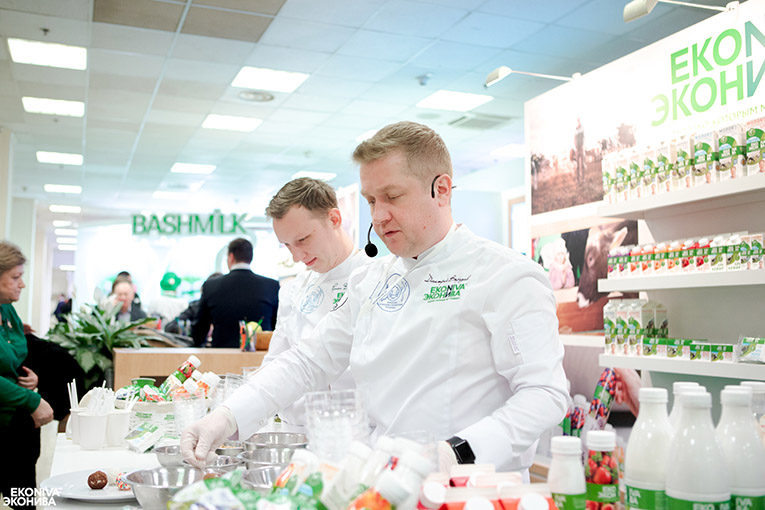 'The recipe is interesting and easy, and the taste is excellent', comments Alla, a resident of the most remote district of our country. 'I liked EKONIVA butter a lot. And the milk reminded me of the taste which I have known from my childhood. Unfortunately, in the Far East we mostly drink reconstituted whole milk.'
Nowadays, it is hard to find products containing no preservatives or, at least, a small amount of them. Special food additives allow to extend shelf life significantly, and many producers use them to excess.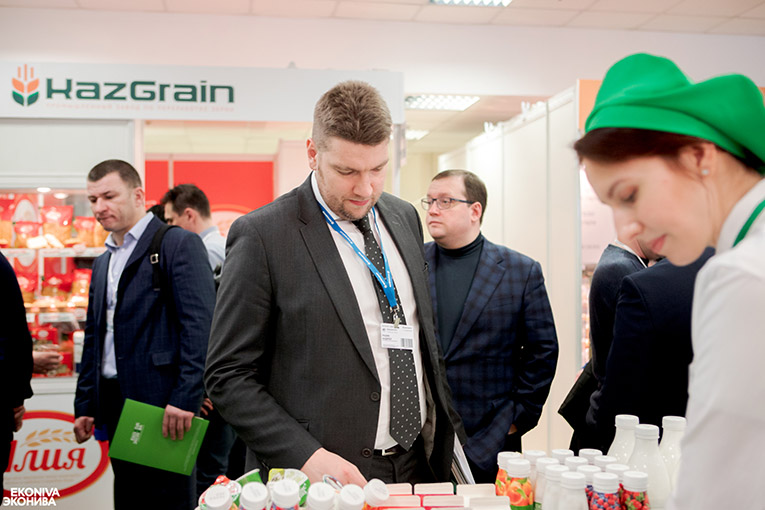 'It is very important to me that EKONIVA products have a short shelf life', says Vladimir Alfyorov, a visitor of the exhibition. 'That means they are natural and tasty. I have been buying only EKONIVA products lately, and I recommend them to all my friends.'
EKONIVA brand won the Best Product contest and was awarded a gold medal at Prodexpo.
By Tatyana IGNATENKO