A meeting between Stefan Duerr, President of EkoNiva Group, and Denis Pasler, Acting Governor of the Region, has taken place in Orenburg oblast.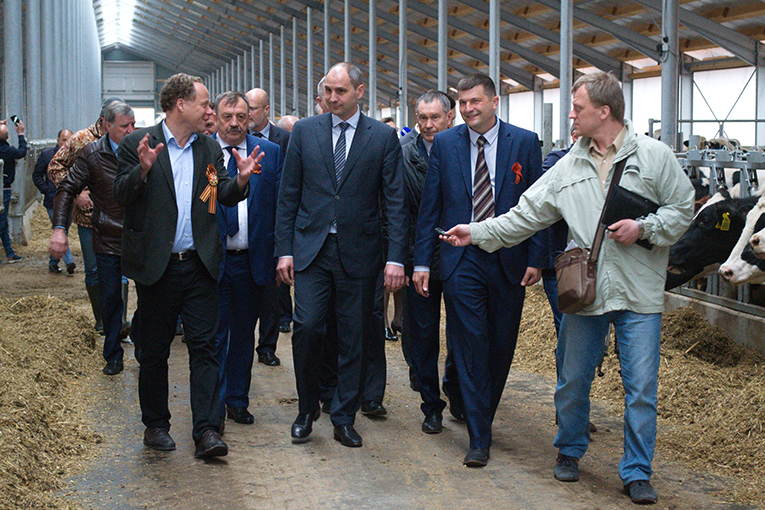 The engagement carried out in Severnoye district was devoted to the discussion on prospects for further development of livestock farming in the region. EkoNiva plans on expanding its presence and constructing two more dairies for 3,550 head each. The achievement of the set goals requires land of 8-12 thousand hectares for each farm in order to ensure sufficient feed for the animals. This issue became the major focus of the meeting.
Severnaya Niva has been working in Severnoye district since 2002. The Acting Governor tasked the Heads of the adjacent districts with finding vacant land for EkoNiva investment projects.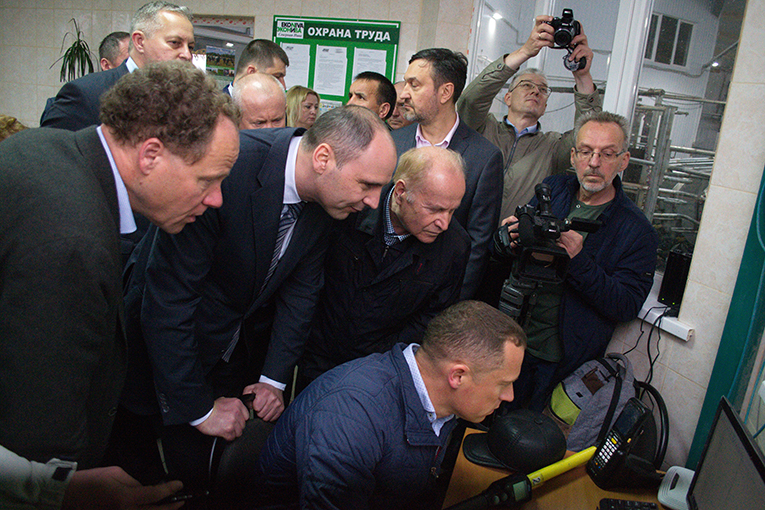 'Severnaya Niva can be taken as a good example', says Denis Pasler. 'In recent years, Orenburg oblast has been losing 20% of the livestock annually. Within two years, Severnaya Niva projects managed to propel Severnoye district to the top of livestock farming in the region. In this respect, our main goal is to support the investor willing to put money into the development of livestock farming.'
Once the meeting closed, the officials headed for Kurskaya Vasilyevka village to visit Severnaya Niva's dairy which is under construction now.
The dairy is designed for 2,800 lactating cows. Moreover, it will include a youngstock raising area for 10,000 head. Today, the first dairy facilities have been brought into operation – two cow barns and a milking parlour. The daily milk yield amounts to 32 tonnes. However, when working at full capacity, the dairy will produce 90 tonnes of milk per day and provide 115 people with jobs.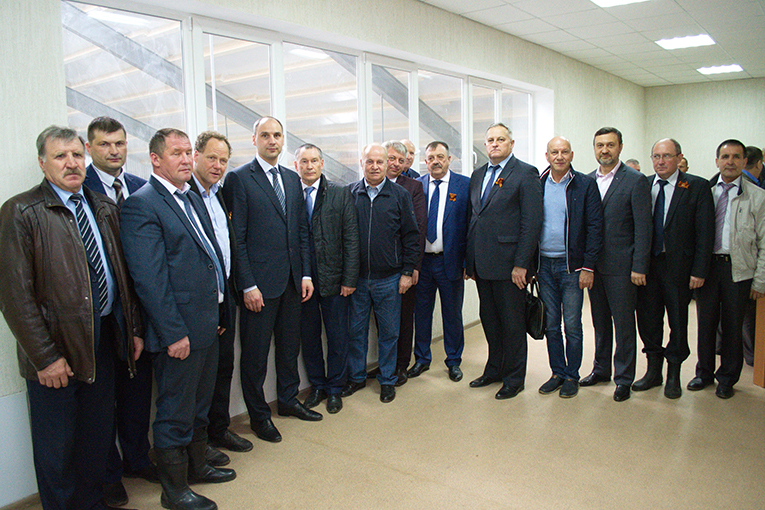 Denis Pasler promised to come to the official opening of the largest dairy in Orenburg oblast, which is scheduled for August this year. Stefan Duerr thanked the Acting Governor for his support and commitment to the development of dairy farming.
Next day, the President of EkoNiva Group Stefan Duerr visited other branches of Severnaya Niva. In Yermekeyevo district of Bashkortostan, Orthodox priests and Islamic religious leaders consecrated the construction of Semyono-Makarovo dairy designed for 2,800 cows. The Minister of Agriculture of Bashkortostan Ilshat Fazrakhmanov and other officials took part in the event as well. The commissioning of the dairy is scheduled for autumn this year.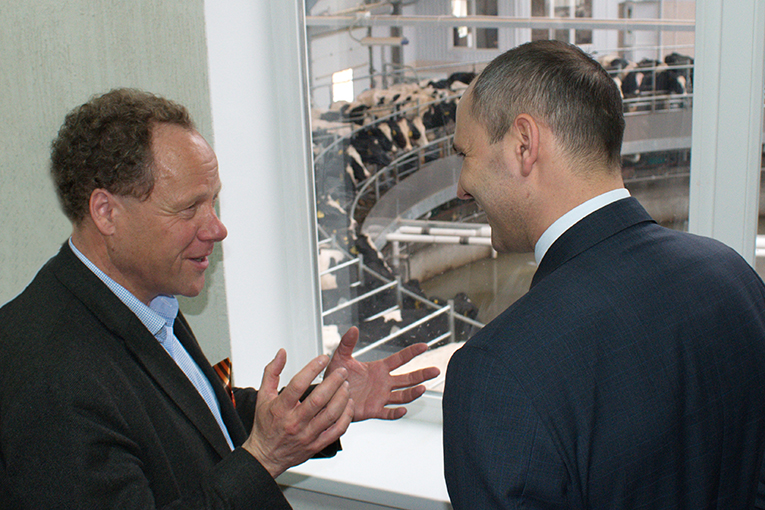 A time capsule with a letter to the descendants was placed in the foundation of Naratly dairy for 3,550 head located in Bugulma district of Tatarstan. No doubt the Minister of Agriculture of the Republic Marat Akhmetov could not leave it out in the cold. The special ceremony was also attended by representatives of the Orthodox and Islamic clergy, who gave blessing on the new initiative. The dairy will start production this autumn.