EkoNiva-Semena has taken part in the Field Day in Crimea. The event was held in Krasnogvardeisk district of the Republic of Crimea. A wide assortment of the company's seed portfolio was presented to its partners from the south at the event.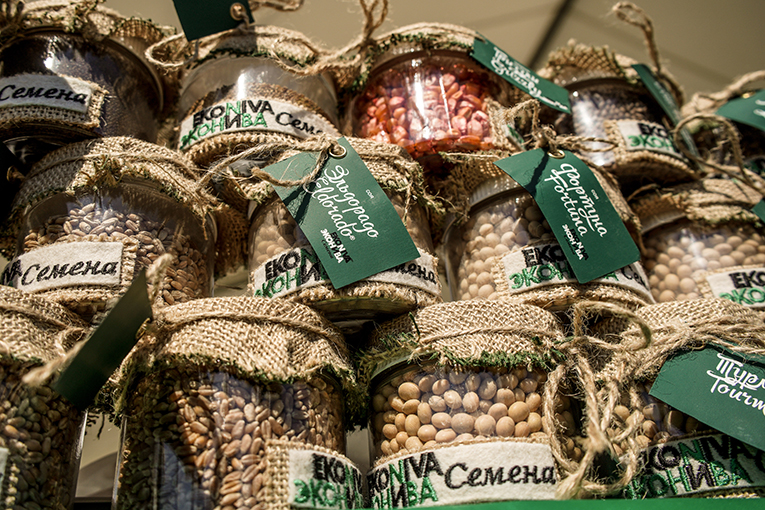 The Field Day regional applied science conference is a traditional and a very important event for agricultural workers. This is what Sergei Aksyonov, the Head of the Republic, emphasised in his opening speech. The event features a number of thematic workshops for discussion of the innovative technologies implemented in the risky drought-prone farming areas. It provides a good opportunity for farmers to get to know the technical novelties and to see the modern farm machinery models. Visitors can buy crop seeds and obtain specialist advice at the event.
'It is the second time we have been to the Field Day in Crimea,' says Aleksandr Novosyolov, EkoNiva-Semena Manager. 'Just like previous years, winter wheat triggered most interest. The Hungarian variety MB Nador has become the customers' seasonal favourite. It is notable for its high productivity and exceptional lodging resistance.'
Niva Agro agricultural company (Krasnogvardeisk district, Marianovka village) is engaged in crop farming and vegetable farming. Their partnership with EkoNiva-Semena has been fruitful for three years.
'EkoNiva steadily supplies high-quality seeds and provides expert advice,' says Andrei Komarov, Farm Manager. 'Previously, МВ Nador winter wheat produced high yield. In 2017 we received 5.4 tonnes per hectare. For our highly droughty conditions it is a very good result.'
A considerable part of Niva Agro land is used for peas of Rocket, Jackpot and Madras varieties. The local farmers warmed-up to them swiftly.
'Last season in Crimea was marked with a severe drought,' continues Andrei Komarov. 'Despite this, we reaped a good harvest of peas of Rocket variety — 1 tonne per hectare. For our region, in view of the toughest weather conditions of that season, it was an absolute record.'
This year the farm relies on EkoNiva's wheat and peas varieties again. Naturally, their choice aims for success. However, they also nurture a plan to try to grow something new. Like many other agricultural enterprises in Crimea they are considering lentils as a variant. There is a good reason for it. The crop is a promising trend in the industry today. In the nearest future, this legume crop might occupy a sizeable part of the fields in the republic.
By Tatyana IGNATENKO