On 10 January, EkoNivaAgro launched two modern dairies designed for 2,800 milking cows and 4,000 head of young stock each in Voronezh oblast. In the near future, the new farms will reach their full productive capacity – 180 tonnes of wholesome milk per day.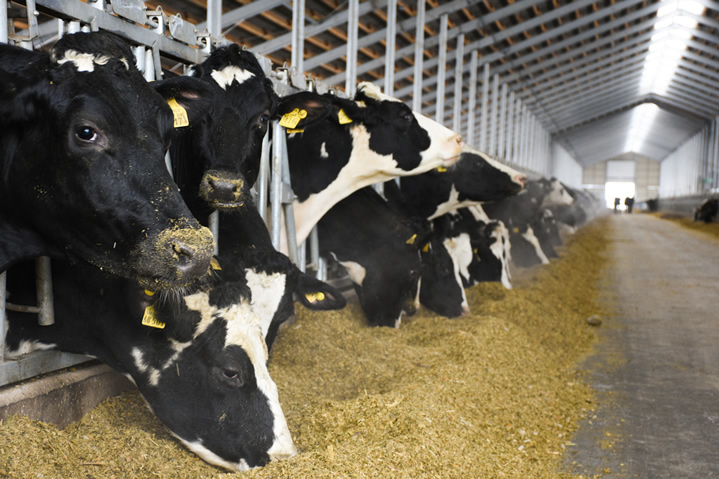 Aleksandr Gusev, Governor of Voronezh Oblast, Viktor Logvinov, Deputy Chairman of Voronezh Oblast Government, Anatoliy Balbekov, Head of Bobrov district, Igor Kirnos, Head of Liski district, and Stefan Duerr, EkoNiva Group President, attended the opening ceremony.
'Dairy farming is one of the top-priority development areas in Voronezh oblast', emphasised Aleksandr Gusev. 'This year, plans are afoot to break the regional record and produce one million tonnes of milk. EkoNiva will contribute greatly to achieving the desired goal. The company is successfully stepping up its raw milk production, and in the next few years it will put a strong focus on milk processing.'
Stefan Duerr took the honoured guests on a tour of the production facilities and elaborated on the cutting-edge technologies applied at the company's dairies.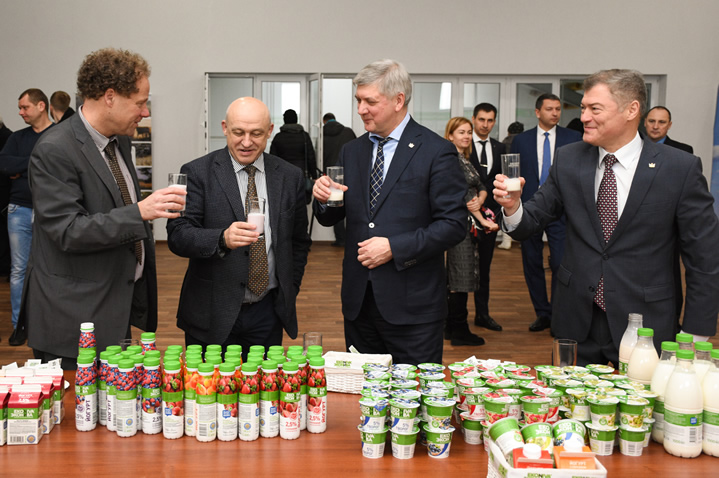 'We make every effort to create favourable conditions for the cows on all our farms', said the President of EkoNiva Group. 'We build outdoor pens and install special curtains in our barns to protect the animals from hard frosts. Moreover, we have replaced straw bedding with sand bedding as it is much more comfortable for the cows.'
Peskovatka and Petropavlovka dairies have three free-stall barns each. The farms are equipped with modern 72-stall rotary milking parlours in the dairy facilities and herringbone parlours in the maternity pens for fresh cows. Besides, there are individual hutches for calves, sheds with group pens for young stock from three to eight months of age as well as outdoor pens for older calves.
On the new farms, the welfare of the employees is of equal importance, and the company always does its very best to improve it. Decent salaries, good social benefits, convenient work schedules and a host of other things have become the reality for the residents of Peskovatka and Petropavlovka. But perhaps what is more important is 300 new jobs, which to some extent will solve the problem of unemployment in these villages.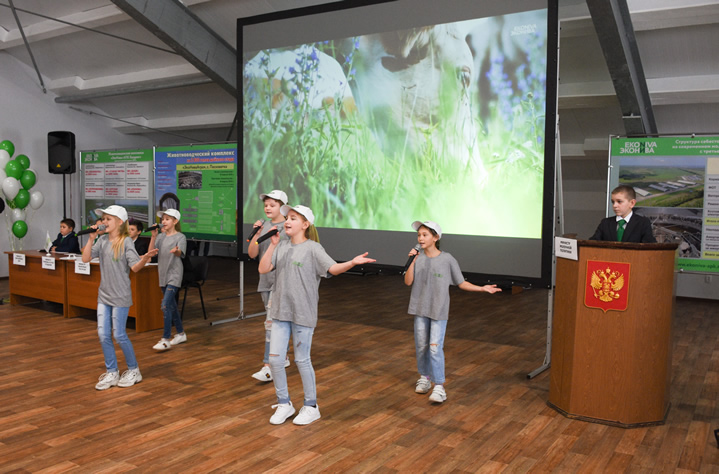 The opening ceremony of the dairies included a creative performance prepared by local ensembles. The children introduced the guests to EkoNiva Dairy Land and its new towns Peskovatka and Petropavlovka. To the chime of the town hall bells, the guests of honour gave the green light to the rotary operation at Peskovatka dairy, while the rotary at Petropavlovka dairy was launched by pressing the big red button. At the end of the event, the delegation headed by the Governor of the region tasted EKONIVA dairy products highly appreciating their natural taste and excellent quality.
The dairies in Petropavlovka and Peskovatka have become the 14th and 15th farms which EkoNivaAgro has opened in Voronezh oblast. Today, two more dairies designed for 3,300 milking cows each are under construction in Bobrov and Buturlinovka districts.
By Viktor BARGOTIN