For the first time ever, EkoNiva-Semena has participated in the 21st Volga Regional Agricultural exhibition, which was held in Ust-Kinelskiy village, Samarа oblast. The event gathered more than 600 representatives of various farming enterprises, agricultural cooperatives, feed producers and machinery manufacturers, as well as agronomists and scientists.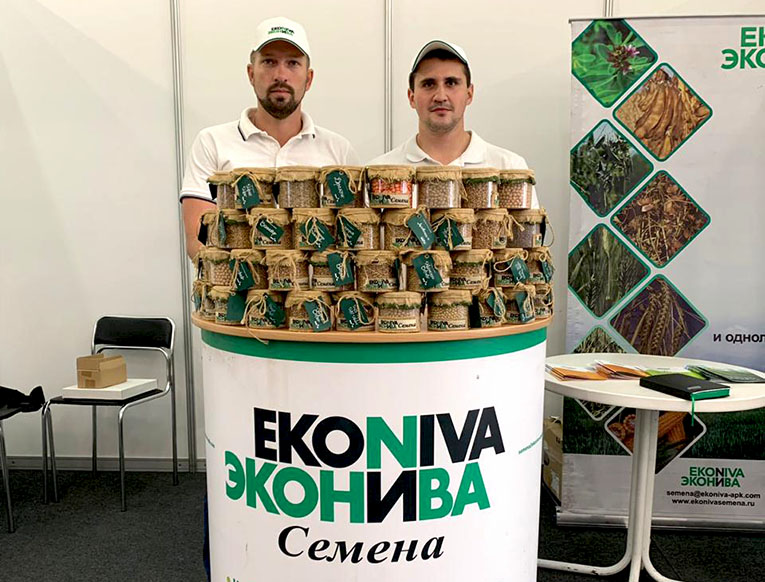 Currently, agricultural products made in Samara oblast are supplied to 50 countries around the world. At the beginning of autumn, the exports exceeded 220 million dollars.
'The demand for the goods of our farming enterprises is evident', emphasises Dmitriy Azarov, Governor of the oblast. 'This became possible due to the experience and professionalism of rural workers, the use of innovative agricultural technologies, powerful equipment and highly productive seed material.'
In the Volga region, EkoNiva-Semena presented its extensive seed portfolio. The residents showed a great interest in the seeds of barley, wheat, peas, soya beans and lentils. The favourable climatic conditions and soft fertile soil make the region the leading supplier of grain crops.
'Wheat is actively grown here', says Viktor Prostyakov, EkoNiva-Semenа Sales Representative. 'The varieties Triso and Licamero stand out from all the rest. For example, Triso is distinguished by its good baking qualities. The cultivar crops well, and its maximum yield in production reaches up to 7 tonnes per hectare. Licamero is an early maturing wheat variety resistant to lodging. Due to good yield and high quality, it is gaining traction in many regions, and the Volga region is no exception.'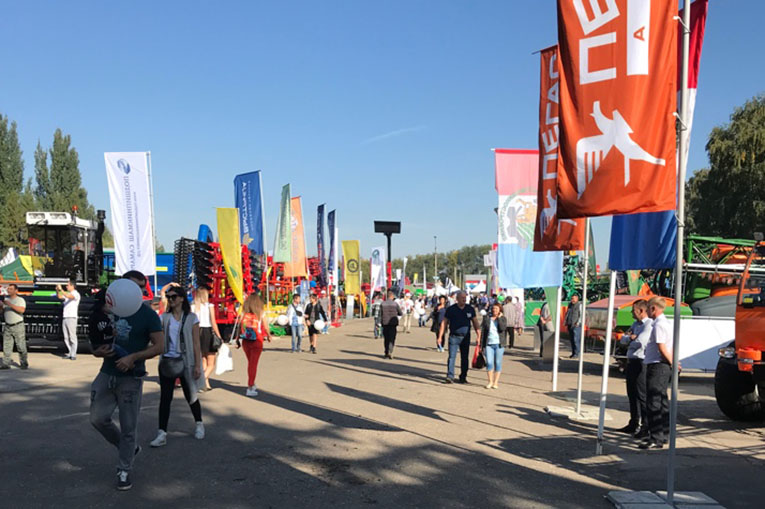 The warm and humid climate predominating across the Volga region encourages the growth of barley. In this respect, EkoNiva-Semena is happy to offer varieties such as Calcule, Laurikka and Explorer.
'The principal use of barley is brewing', continues Viktor Prostyakov. 'For example, Calcule is notable for its high yield reaching up to 7.8 tonnes per hectare in production fields. The expansion of the company business into the Volga region is slated for the coming months. To illustrate all the advantages of EkoNiva's top quality seeds, plans are afoot to plant demonstration plots at the premises of one of the local farms next spring.'
By Tatyana IGNATENKO