On 4 October, the third stage of the EkoNiva-sponsored inter-municipal swimming competition took place at Davydovka children's sports school, Voronezh oblast.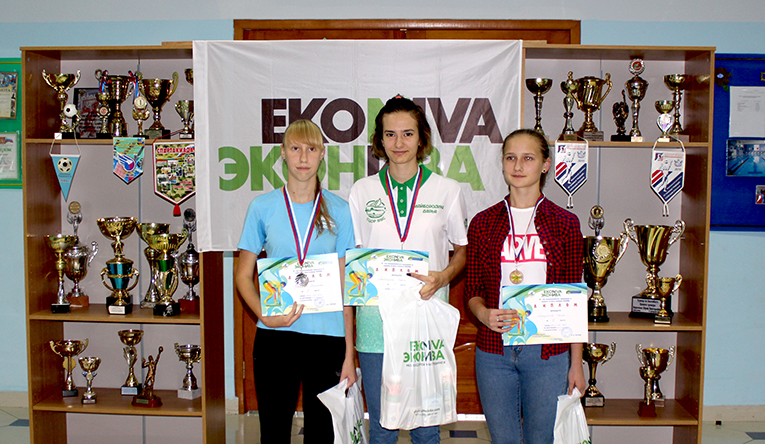 Over 80 athletes from Liski, Anna and Bobrov districts gathered to give their maximum and fight for the victory. The programme of the contest included medley and multisport races.
Among the girls at the age of 15-16, Paralympic swimmer Darya Mayborodina led the pack. She got off to a good start and gained a 15-second advantage outflanking the runner-up.
The Liski female athletes born in 2005-2006 put in an excellent performance and stepped up onto the podium taking all the places. Alina Melakhina notched up a win having a lead of 12 seconds. Showing mastery of swimming, Alyona Churilina and Anastasiya Kotova fought hard for the silver medal. In the end, Nastya got the bronze trailing closely behind Alyona.
Boys at the age of 15-16 also entered the competition. Its first prize was awarded to Nikolay Boychenko, the second one – to Ivan Kuzin and the third one – to Igor Afanasenko. The swimmers born in 2005-2006 kept pace with their female peers – the trio of winners also represented Liski district. Aleksandr Lyutikov squeaked out a narrow victory over Yegor Tenyakov and Vitaliy Karmanov who won the silver and the bronze respectively.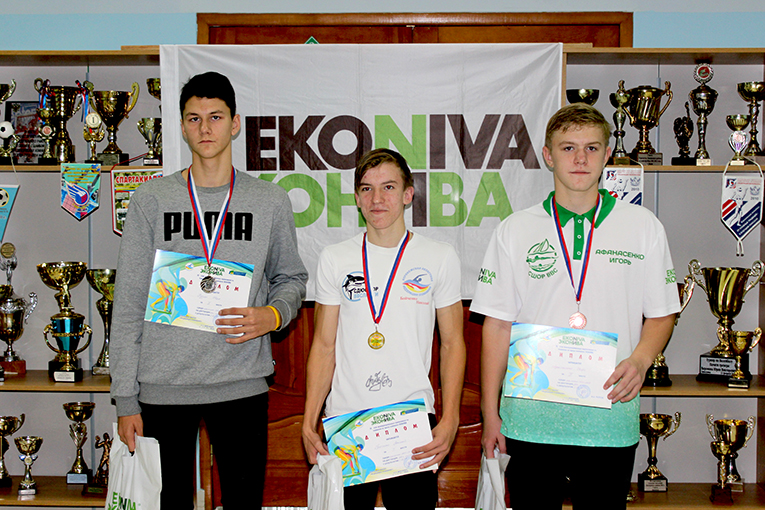 'We are so grateful to EkoNiva for such a wonderful sports event and the assistance rendered to the local children's sport', says Oksana Akhmarova, Children's Swimming Coach. 'Today, the company creates all the favourable conditions for a flying start: the children train in the modern swimming pool, go to sports camps in other cities and take part in various Russian and international competitions. All this may really help in carving out a champion's career.'
All the winners and prize-takers got certificates of honour, medals, sports gear as well as toothsome and healthy hampers of EKONIVA dairy products.
By Viktor BARGOTIN