EKONIVA organic milk is about to appear on shop shelves. On 21 October, residents of Moscow oblast will be able to buy the organic milk at Globus hypermarkets. The new high-quality product will be supplied to the same retail chain in Kaluga on 31 October.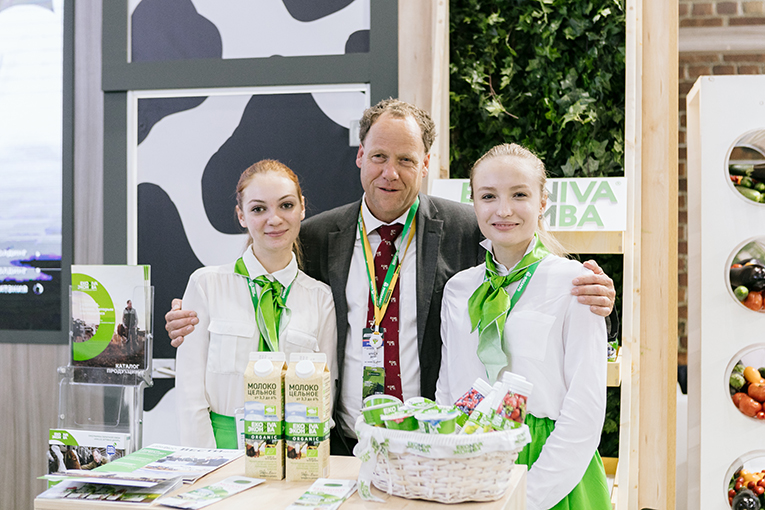 EKONIVA ORGANIC milk comes from a place which is far from megacities – Savinskaya Niva farming enterprise located in Mosalsk district, Kaluga oblast.
'EKONIVA ORGANIC milk is produced in a green area', says Anatoliy Nakaryakov, Director for Organic Production of EkoNiva-APK Holding. 'Savinskaya Niva implements organic farming technologies and a closed-loop production cycle. We grow cereals and grasses with the application of organic fertiliser and green manure. Plenty of perennial grasses are used in the crop rotation to regenerate the soil organic matter. As for the treatment that our animals receive, it is based on homeopathy.'
Today, Savinskaya Niva keeps more than a hundred cows of Simmental and Ayrshire breeds giving delicious and wholesome organic milk. The philosophy of the farming enterprise is to maintain the balance of nature and the health of our generation.
'Our herd grazes on natural and sown pastures', explains Oleg Zykov, Director of Savinskaya Niva. 'We ensure stress-free milking of cows and a ration including fresh grass and certified organic feed of own production. Therefore, our milk has a delicious taste and some health benefits. At the moment, we produce 1,150 litres of organic milk per day. Plans are afoot to reach the capacity of 2,000 litres by the end of the year.'
The saleable milk of Savinskaya Niva is certified in accordance with the European standard EU 834/2007 and the interstate standard GOST 33980-2016. It is processed at MosMedynagroprom, EkoNiva's plant, which is also certified as organic.
'In June, our enterprise was audited by Organic Expert, and we were granted a certificate for organic production', says Sergey Ivanov, Director of MosMedynagroprom. 'Organic whole milk is packaged in Pure-Pak® cartons. It has a fat content of 3.3-6% and an average protein content of 3%. The shelf life of the organic milk is 10 days, and its cost in retail chains is about 120 rubles per 1 litre.'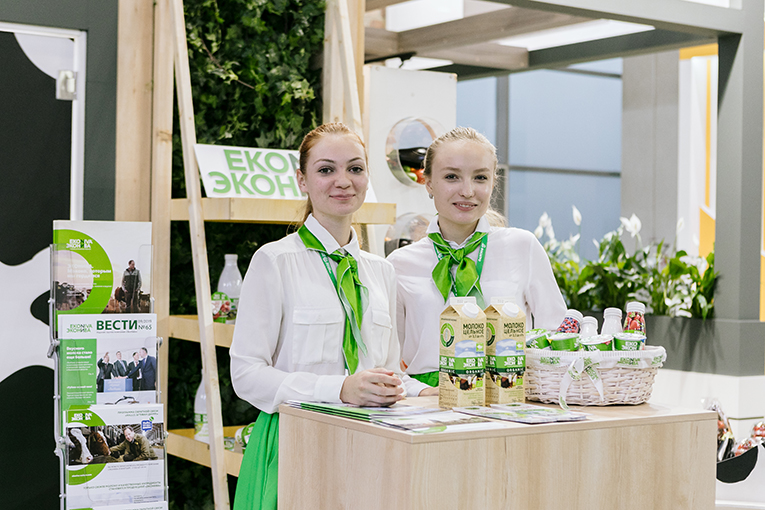 'Indeed, the price is slightly above that of the middle segment', continues Anatoliy Nakaryakov, 'but there are much more expensive premium dairy products in the non-organic milk range which are on sale nowadays. I am sure that EKONIVA ORGANIC milk will be in demand.'
Organic production in Russia is just beginning to gain momentum, but this line is already capturing the attention of those customers who choose to take care of their health and have a good diet.
'The organic market in our country is not well developed yet', shares Anatoliy Nakaryakov. 'It is still in its infancy – Russian organic producers could be counted on the fingers of one hand. They have their target market, although it is small. Today, we are well-placed to carry out EkoNiva's organic production project, and we are determined to evolve in this area. It is necessary to ramp up the saleable milk production, then we will be able to expand the organic line with yogurts, kefir, butter and curds.'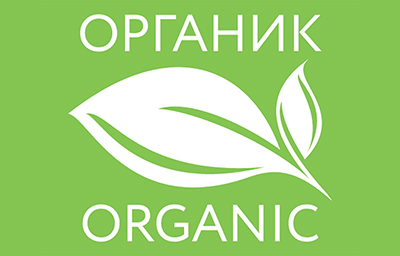 How to distinguish a natural organic product from an adulterated one – that is the question. Indeed, people find themselves caught in a marketing trap again and again.
'Consumers should pay attention to the logo 'organic', which must be featured on the packaging of the goods', advises Anatoliy Nakaryakov. 'Besides, once a Unified Register of Certified Organic Producers is established in Russia, there will be a QR code on the pack, which will provide consumers with all the accurate information about the manufacturer.'
EKONIVA ORGANIC milk will be available at farm products departments. The designers have developed a new exclusive packaging. What remained unchanged is the company logo and the signature of Stefan Dürr, Ekoniva's President, who takes personal responsibility for the quality of the products.
By Darya DENISOVA