In early October, a longed-for EKONIVA brand shop opened its doors to Voronezh residents and guests at the Central Market. A wide range of products made of milk from the company's own farms — milk, kefir, cream, cheese, yogurts, curds and quark desserts — hit the city.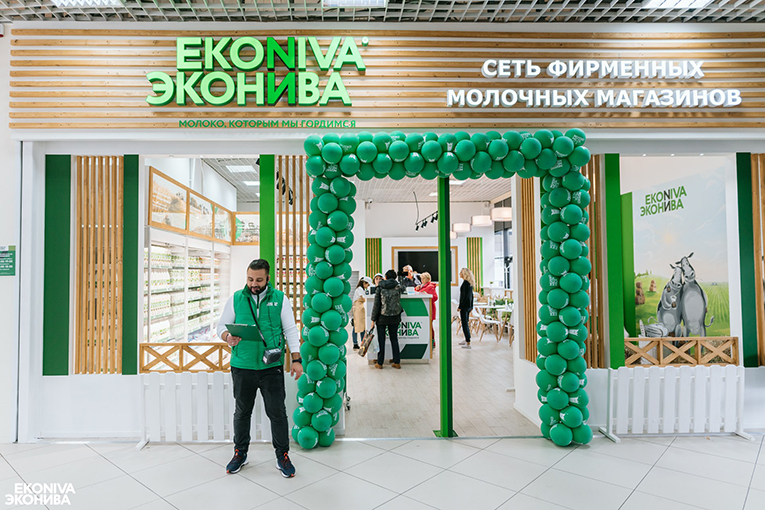 The shop is distinguished by a quite unique concept — it combines features of a modern marketplace and a café. Delicious and wholesome foods are not the only thing on offer — original dishes prepared by an experienced chef with the use of EKONIVA milk are also served to suit every taste. On that special day, the guests could try hot appetising cottage cheese pancakes, golden brown crêpes, puddings and omelettes melting in the mouth as well as delicious milkshakes.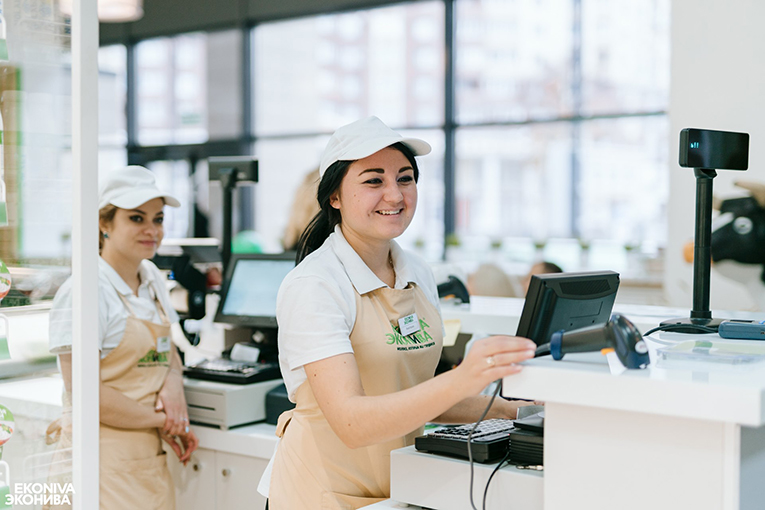 The connoisseurs of natural milk were welcome to participate in captivating competitions and prize draws. Moreover, a photo zone presenting a countryside scenery with pretty cows became the venue for taking memorable selfies and family pictures. The most enthusiastic visitors of the event got branded gifts and invitations to a tour of EkoNiva's farms.
'We would like to share not only positive emotions, but tasty and healthy milk', says Marina Vorobyova, Head of Retail Sales Department of EkoNiva-Food. 'The opening of the brand shop is an important step towards our goal. We are so happy that the celebration was highly praised by the guests.'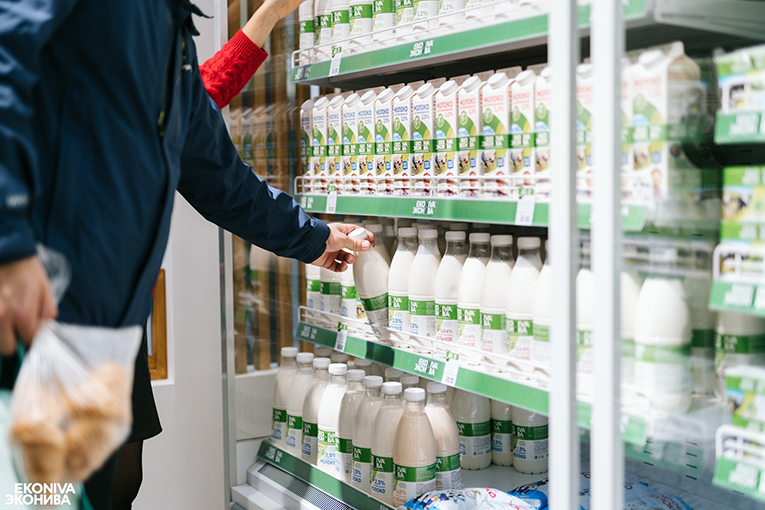 The residents of Voronezh do like the company's products and hope to see more brand shops open in the city soon.