Another house-warming party has been held in EkoNiva kingdom of milk! The largest dairy farm in the Central Federal District for 6,000 head of cows and 7,800 head of young stock started operation in Ryazan oblast.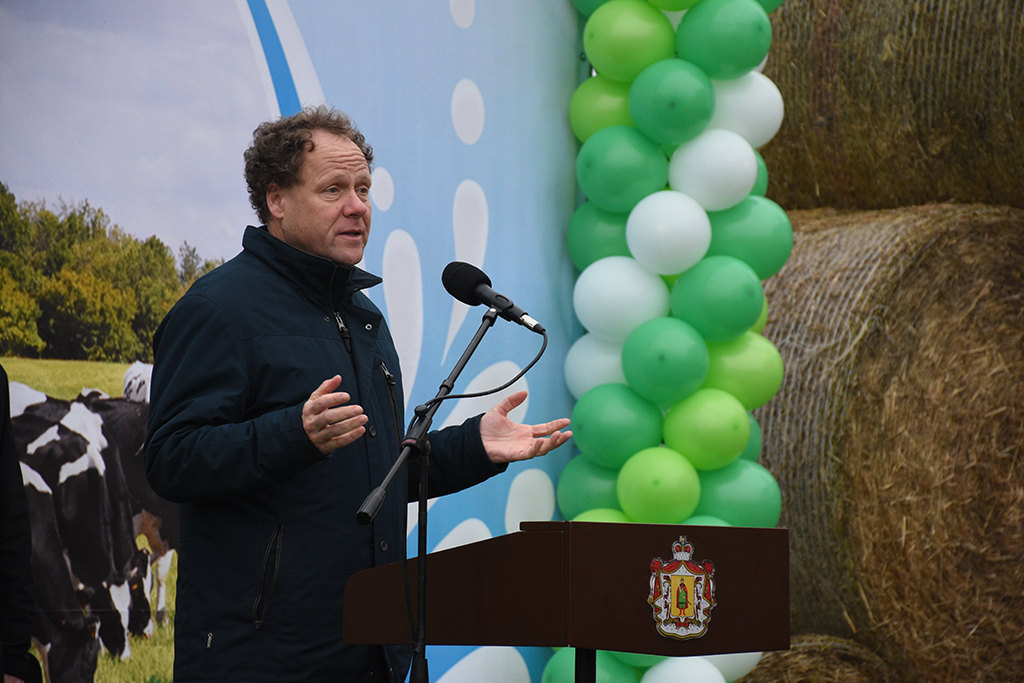 The opening ceremony took place on 11 December. Nikolay Lyubimov, Governor of Ryazan oblast, Gennadiy Shichkin, acting Head of Livestock Farming and Pedigree Breeding Department of the Ministry of Agriculture of the Russian Federation, Aleksey Zhdanov, Deputy Chairman of the Management Board of Rosselkhozbank, and Stefan Duerr, President of EkoNiva Group, attended the event.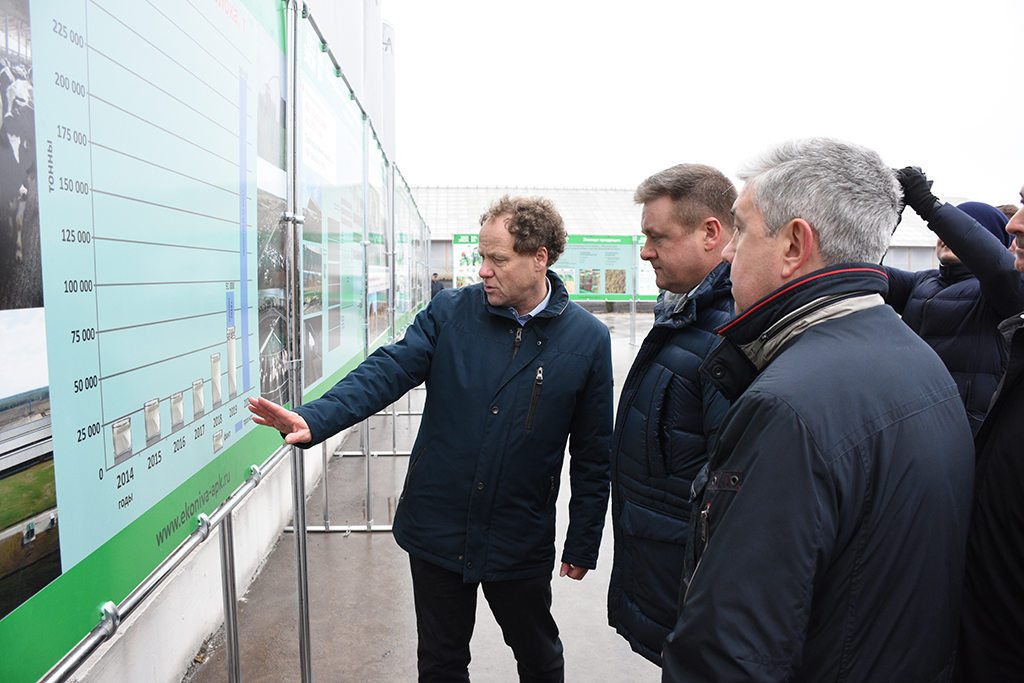 'The project has become one of the largest ones not only in our oblast, but also in the central part of Russia', says Nikolay Lyubimov. 'We are very glad that the dairy farm is opening in Shatsk district. It provides 240 work places with a stable salary, career opportunities and favourable social environment for the local people. They go to work in high spirits having no uncertainty as to what the future holds.'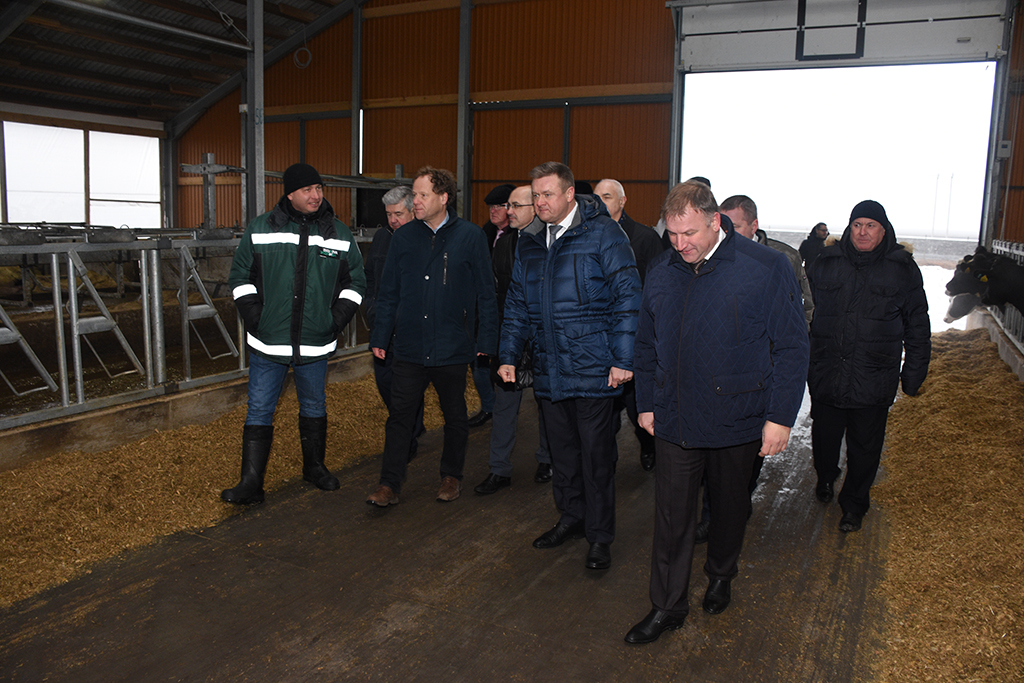 The mega dairy comprises six free stall cow barns. The main milking parlour is equipped with two state-of-the-art 72 stall rotaries. Today, the dairy herd of the farm exceeds 3,000 head which yield 85 tonnes of natural milk per day. At full capacity, the daily output will rise to 170 tonnes.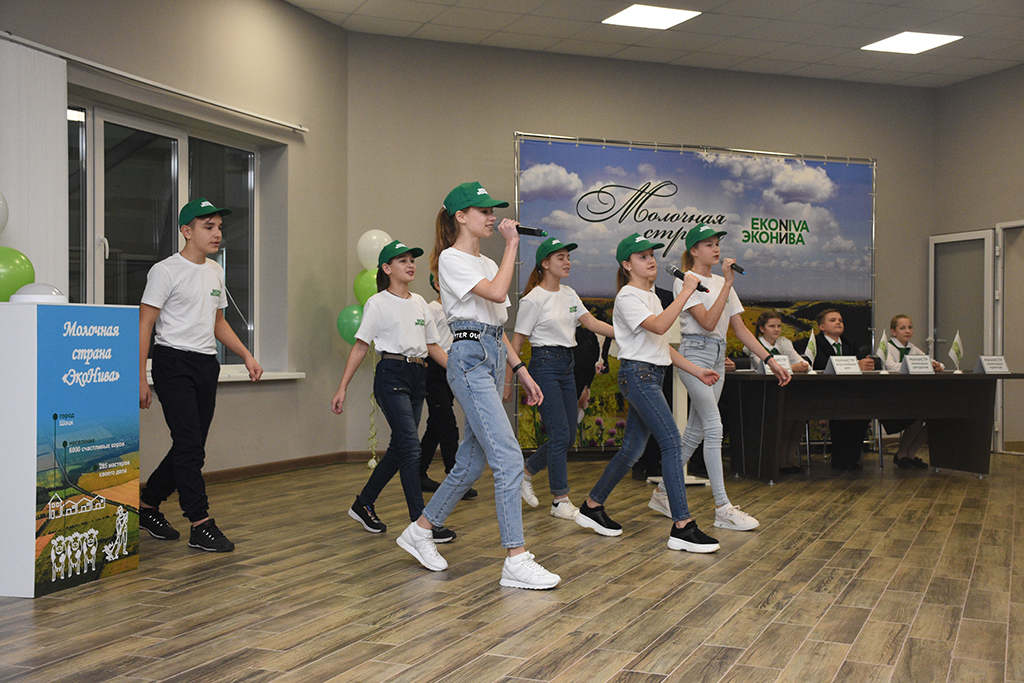 'We care not only about the performance of our enterprises but also about the welfare in the rural areas', says Stefan Duerr. 'EkoNiva supports village schools, preschool and healthcare facilities, sports clubs. Next year, we will start building 210 houses for our employees in Sasovo, Pitelino, Aleksandro-Nevsky and Shatsk districts under the Sustainable Development of Rural Areas programme'.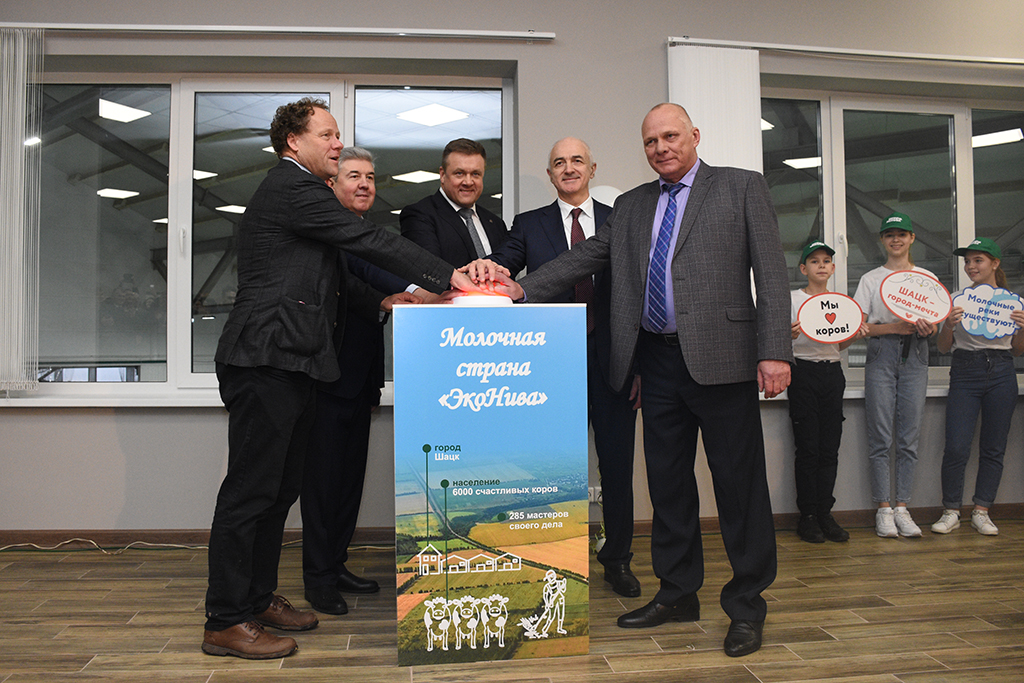 Dairy farming is the key priority area for the Ministry of Agriculture of the Russian Federation. Thus, state support will be growing. While this year the subsidies for the sold milk amount to eight billion rubles, next year the figure will reach eleven billion rubles.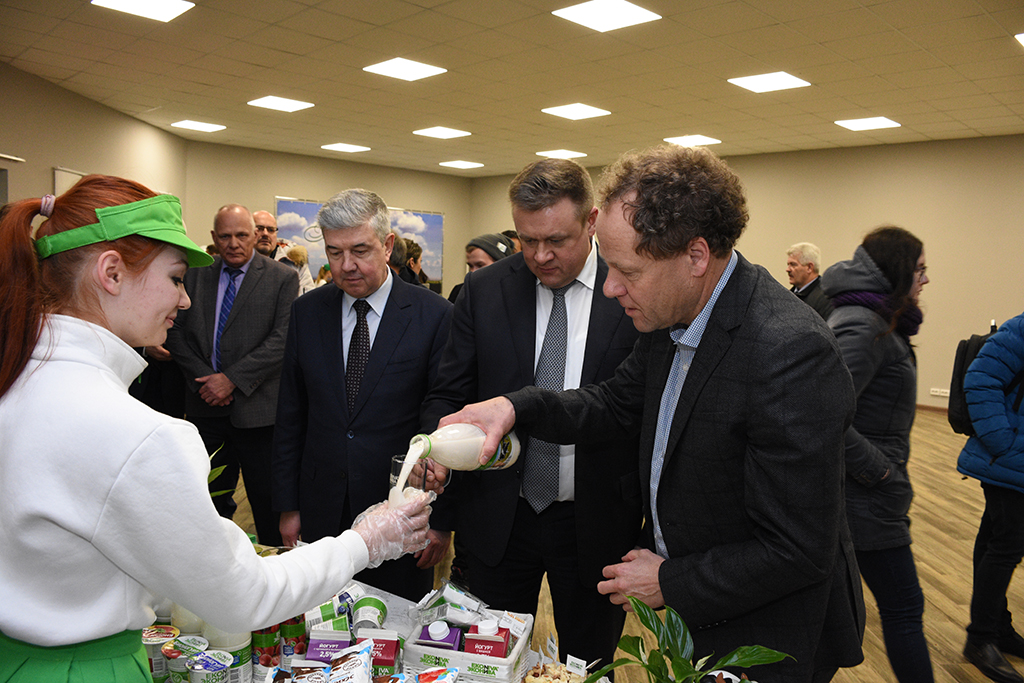 Village school students prepared a performance on the occasion of the opening of the mega dairy. At the end of the event, the guests tasted natural dairy products produced by EKONIVA and officially launched the mega farm.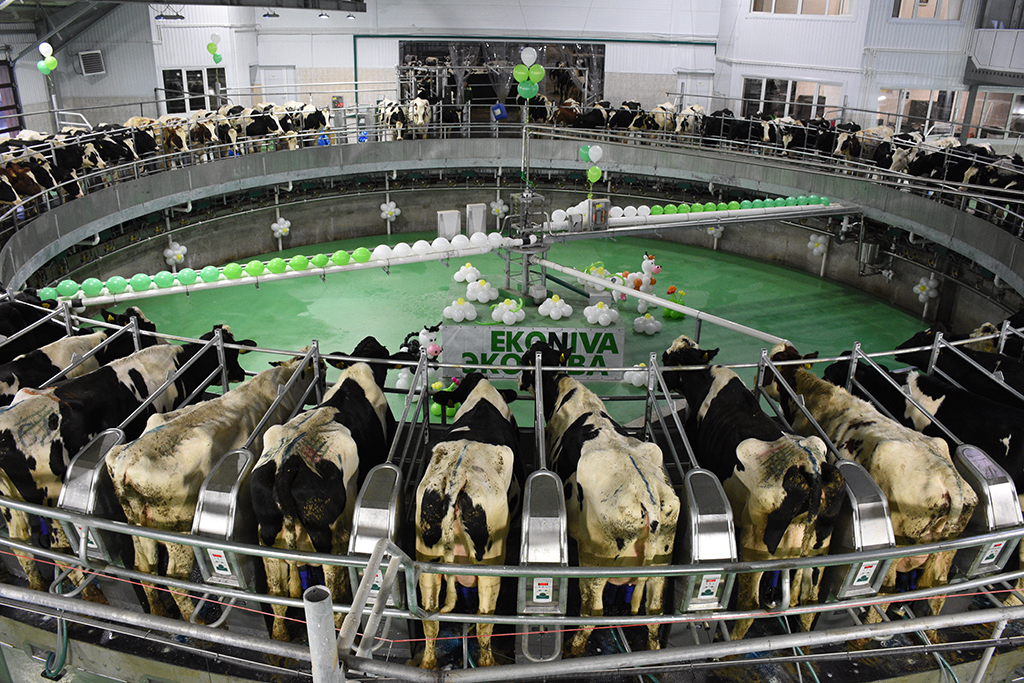 'It is the second dairy farm we have launched in Ryazan oblast this year', concluded Stefan Duerr. 'If we had not collaborated with the Ministry of Agriculture, the government of the oblast, and if we had not received funding from Rosselkhozbank, the implementation of these projects would not have been possible. In a year, we will complete the construction of a dairy farm in Aleksandro-Nevsky district for 3,550 head of cattle. We are also planning to build another one in Sasovo district. The challenges we are facing are serious indeed. However, we are destined to achieve success in the development of EkoNiva and Ryazan oblast.'
By Viktor BARGOTIN