New records and surprising statements – EkoNivaAgro has celebrated Christmas Festive Season which has already become a traditional holiday summing up the results of the year. During the event, the best employees were commended for their dedicated work, and Stefan Duerr, EkoNiva Group President, did not miss the chance to give everyone great news.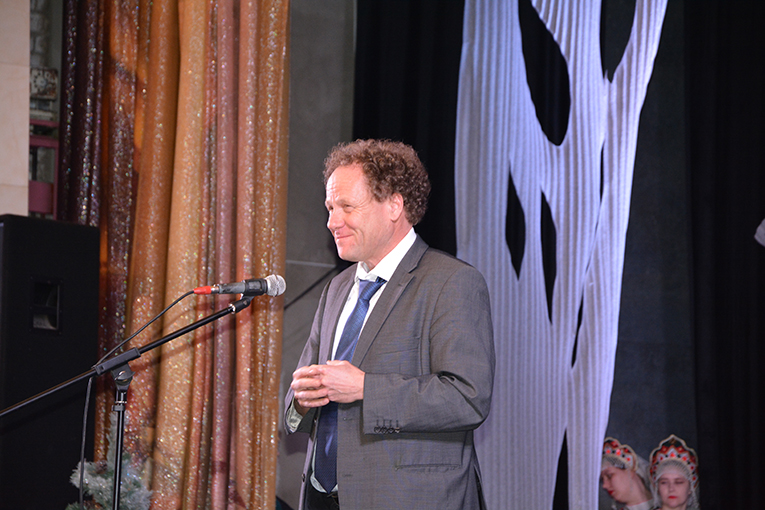 The head of the holding noted that 2019 was a successful year for the company, although the winds of change sometimes brought difficulties and unexpected turns of events.
'Over the past year, our total milk output amounted to 760 thousand tonnes', said Stefan Duerr. 'Liski district took the lead over other Russian districts in terms of overall production. Bobrov district is second, and I hope that Anna district will catch up with its neighbours to make the top three. There is a strong trend towards reasonable milk prices, which I expect to continue in the new year.'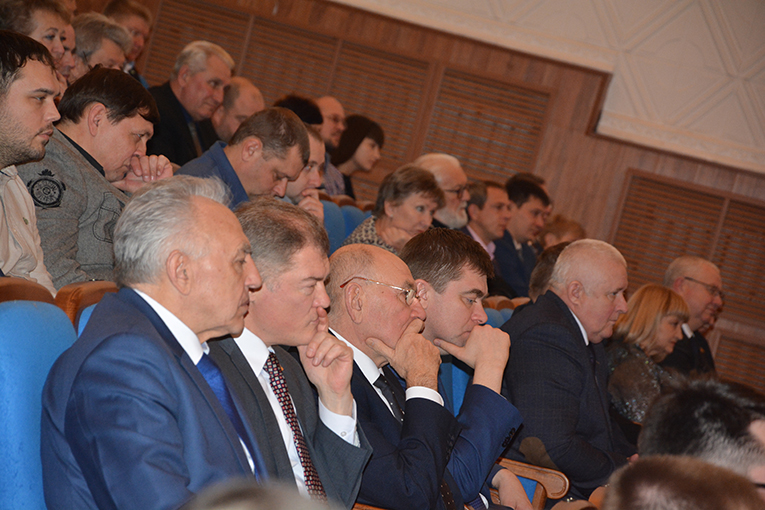 Today, EkoNiva offers high-quality dairy products, provides 5,400 jobs in Voronezh oblast and continuously educates future farmers. In 2019, more than 700 students from Russian agricultural universities did their internship at EkoNivaAgro.
'Young people are our tomorrow', continued Stefan Duerr, 'and we do want aspiring professionals to work at EkoNiva enterprises and change the life in the Russian countryside for the better. That is why we strive to develop the infrastructure in villages.'
Milk processing and sale became the central focus of the company's activities last year.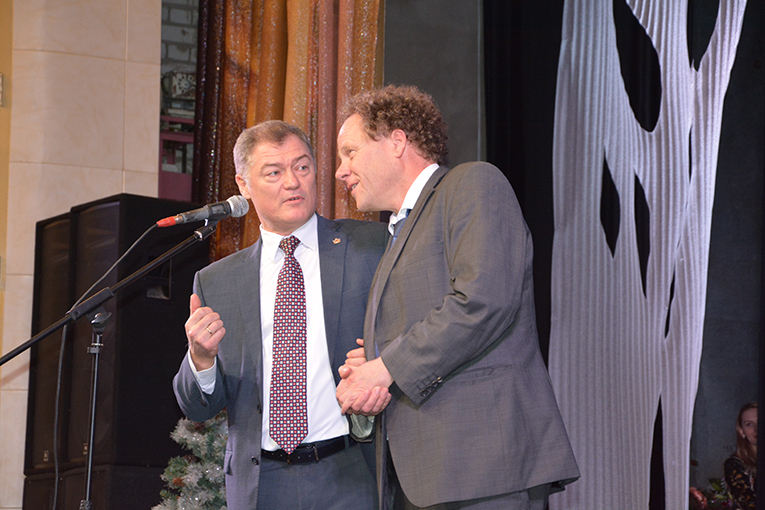 'We are making great progress', emphasised Stefan Duerr, 'our dairy products are now available at many retail chains. People already know and love EKONIVA brand.'
EkoNivaAgro has every reason to be proud of its team, both in terms of work performance and family life. In 2019, over 60 employees got married and 5 of them became parents.
The company's President decided to follow the lead of the Russian President Vladimir Putin who had recently delivered an important message. The head of the holding promised to support EkoNiva's families in 2020.
'I promise a bonus of one hundred thousand rubles to everyone who will have a child in 2020', announced Stefan Duerr.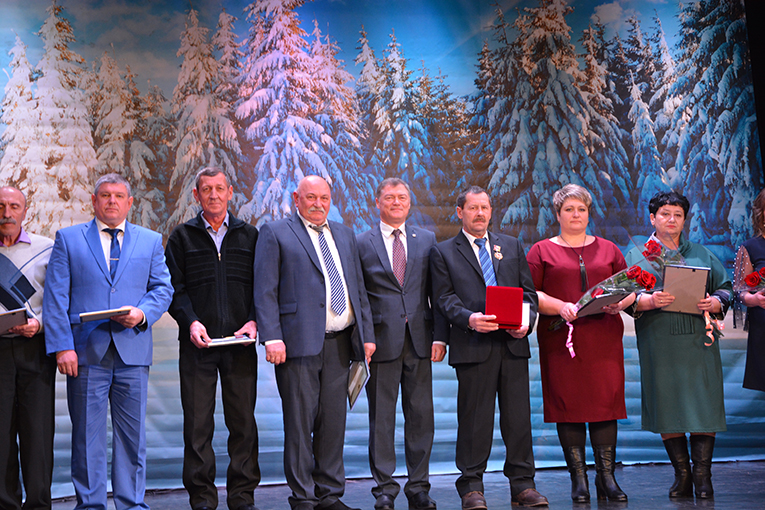 Later during the festival, awards were given to 200 employees of EkoNivaAgro who brilliantly succeeded in work last year. They felt even more motivated to keep up the good work and were happy to be appreciated.
'I started working for EkoNiva two years ago', said Elena Volkova, Milking Parlour Operator at Severnoye Operation of EkoNivaAgro. 'It was quite hard to enter the profession, but then I got used to everything and mastered the necessary skills. I live in Korshevo village where it is a real challenge to find a job – most of the residents have to commute to the district centre. Working at EkoNiva suits me down to the ground, and today's festival has proved it once again.'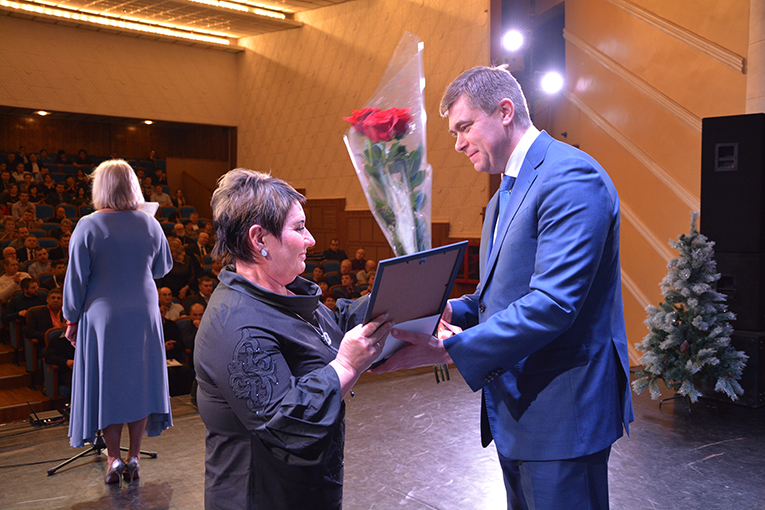 Yevgeniy Korovkin, Cattle Nutritionist, believes that any job requires a great deal of effort. However, if you put your soul into what you do, it will bring you true joy.
'The year 2019 saw big challenges and difficult tasks', pointed out Yevgeniy Korovkin, 'but our close-knit team was ready to take on all of them.'
Anastasiya Zhdanova joined EkoNiva upon her graduation and immediately proved herself to be a competent specialist.
'After the interview and three months of internship, I started working at the plant in Shchuchye', said the technician Anastasiya Zhdanova. 'The responsibility is great – I monitor all the technological processes from accepting milk to getting end products.'
Viktor Shapovalov has been working for the company for 13 years – EkoNiva has already become his second home.
'We are grateful to the management for appreciating the employees' efforts. It is a pleasure to receive souvenirs and hear kind words. Hopefully, we will be able to set new records in 2020.'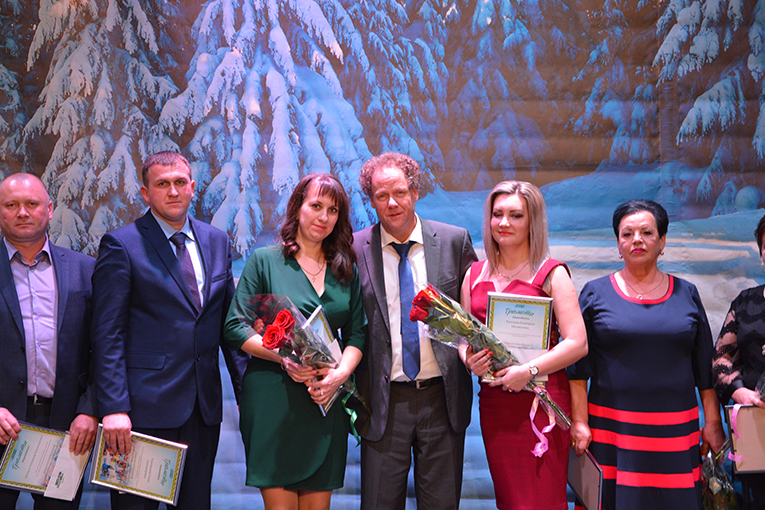 Viktor Logvinov, Deputy Chairman of Voronezh Oblast Government, and heads of districts also attended the event. The former took the floor to award EkoNivaAgro another certificate.
'I would like to congratulate EkoNivaAgro on winning the All-Russian Competition of Specialised Student Teams of Higher Educational Institutions of the Ministry of Agriculture of Russia in the Best Employer category', announced Viktor Logvinov. 'And this prize represents only one of the company's numerous achievements – most importantly, it shows excellent performance in dairy production and crop farming. I hope that we will be able to launch four new dairy farms in Voronezh oblast next year.'
By Darya DENISOVA