Peterburgskaya Niva farming enterprise has welcomed 420 Holstein Black-and-White heifers from Denmark — the cows came to Trud dairy, which became part of EkoNiva-APK Holding in the summer of 2019. The farm is located in Volosovo district of Leningrad oblast.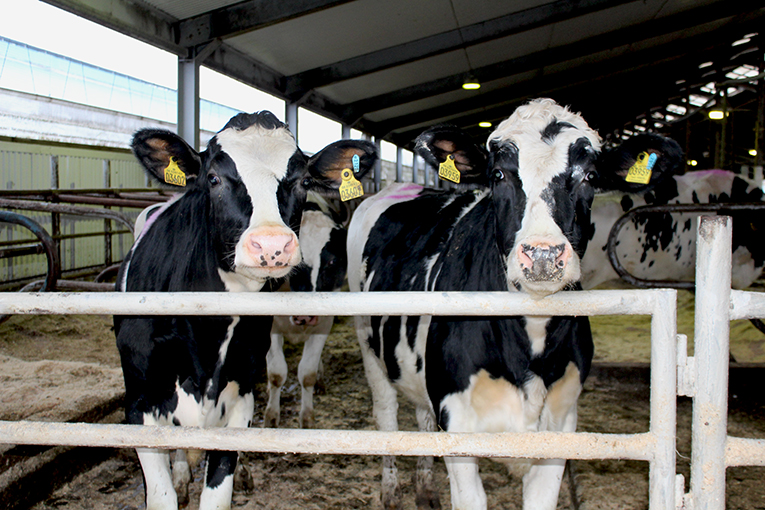 The 'foreigners' were accommodated in a separate barn, then quarantined and thoroughly examined. The animals have already undergone the first stage of adaptation to the new environment and, according to the veterinarians, feel well.
'Danish cattle are among the best in Europe', said Maksim Vanin, EkoNiva-APK Holding Regional Director for the Northwest. 'They stand out from their congeners in terms of physical well-being and resistance to disease. In fact, 95% of the cows on Trud farm are crossbred with Holstein bulls. The black-and-white beauties have excellent genetic potential and high milk productivity.'
EkoNiva is the largest breeder of Holstein cattle in Russia — for now, there are 75 thousand pedigree Holsteins at the holding's enterprises all over the country. To unlock the potential of this breed, it is necessary to arrange special housing conditions and formulate a balanced ration for the animals. The marginal value of each cow is above all costs as they do outperform any other dairy cows. The daily milk yield at EkoNiva's farms exceeds 2,360 tonnes — the figures speak volumes.
'The cows brought to Volosovo district are expected to calve from February to June 2020', explained Stanislav Babich, Executive Director of Peterburgskaya Niva. 'In the future, the estimated gross output which currently reaches 19 tonnes per day will increase by 10 tonnes. By the end of 2020, the total herd on Trud will grow by 650 head and amount to 2,180 head. The number of dairy cows will rise by 450 and exceed 1,180.'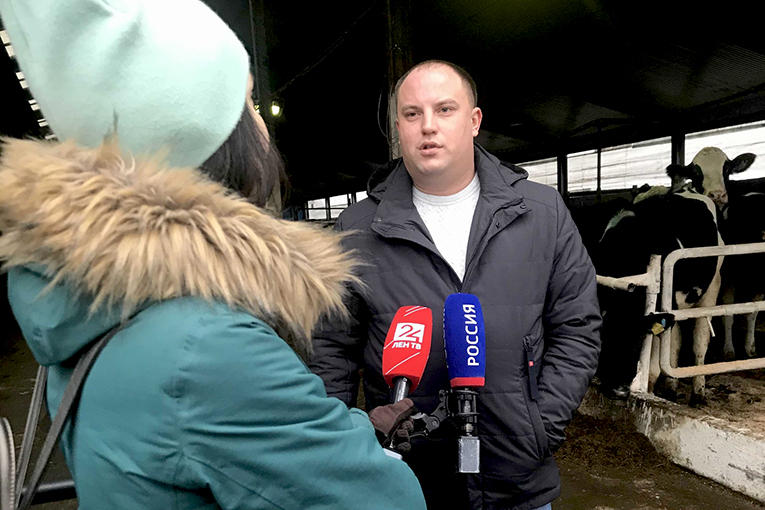 Plans are afoot to construct two more farms in the northwest of the country and probably a milk processing plant. Currently, EkoNiva aims for expanding the farmland area up to 15 thousand hectares to supply the future dairies with fodder. Now, Trud has 3 thousand hectares at its disposal.
For Leningrad oblast, the arrival of the Danish heifers is an important farming event, that is why the regional television company has headed for Trud dairy, Peterburgskaya Niva, to shoot an episode about the guests. The local channels LenTV and Russia 1 will feature the report over the next couple of days.
By Tatyana IGNATENKO