As part of a working trip to Yarkovo district, Tyumen oblast, Aleksandr Moor, Governor of the region, has visited one of EkoNiva Group's enterprises – Agrofirma Mezhdurechye.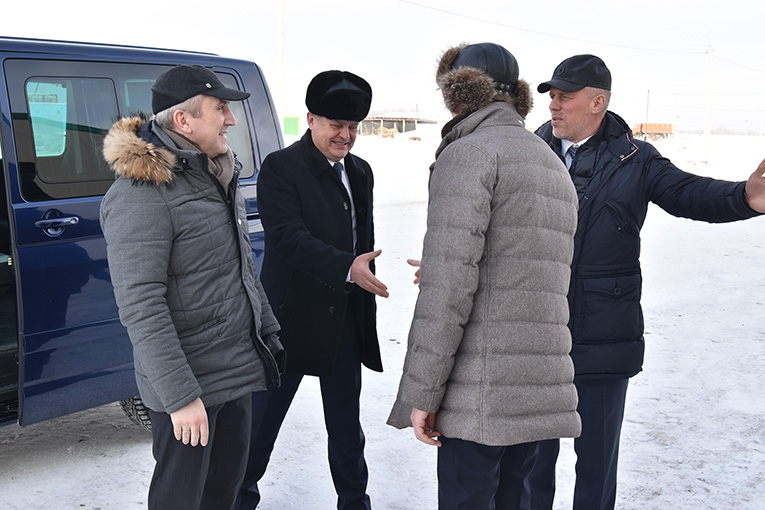 The first facility the Governor headed for was Plekhanovo dairy where he had a meeting with the management of Agrofirma Mezhdurechye and EkoNiva Group.
Sergey Lyashko, Commercial Director of EkoNiva-APK Holding, told Aleksandr Moor about the operation of the enterprise, gave him an extensive tour of the dairy and reviewed the short-term development prospects of Agrofirma Mezhdurechye.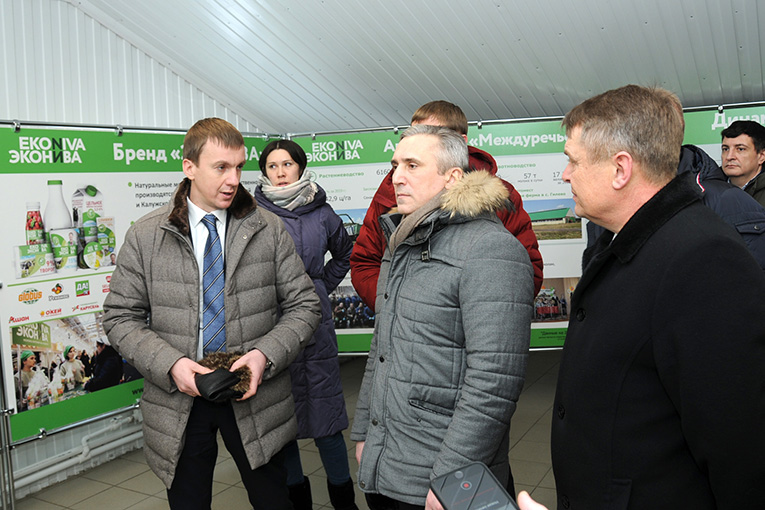 'EkoNiva has ambitious plans for Tyumen oblast', pointed out Sergey Lyashko. 'We aim to ramp up our raw milk production to 150 tonnes per day. To make this a reality, the company will launch new farms in Aromashevo and Yarkovo districts. Another important objective to achieve in the region is the start of milk processing.'
The core operations of Agrofirma Mezhdurechye are associated with Plekhanovo farm. With the total herd size of 4,500 head, including 2,200 dairy cows, it produces 55 tonnes of milk per day.
The enterprise currently employs 240 people who are offered a decent salary and provided with comfortable working conditions. It also secures accommodation for the employees and helps the local authorities in the development of the rural infrastructure.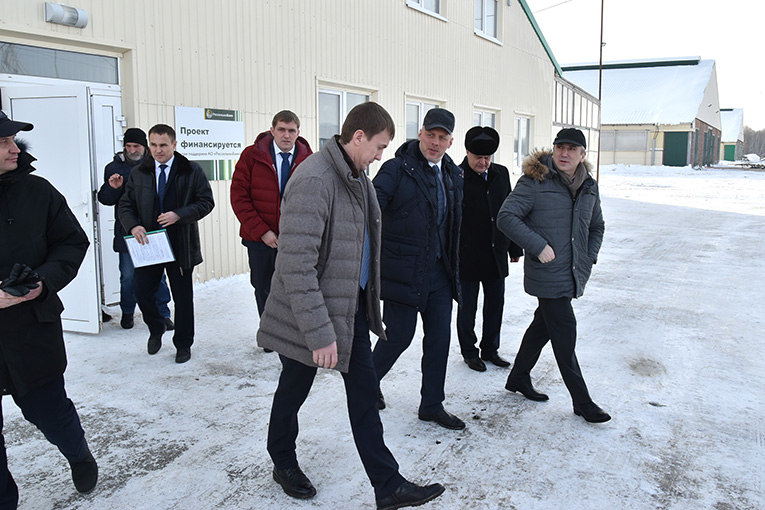 'Agrofirma Mezhdurechye's activity shows a good example of how to shape up modern and efficient production adopting a reasonable approach and proper resource management system', said Aleksandr Moor.
Agrofirma Mezhdurechye's work was highly commended by the officials. They expressed the willingness to support the enterprise in every way and provide assistance in finding new production sites in the region.
By Viktor BARGOTIN