Promotion of natural milk was at the top of the agenda during the 11th Congress of the National Dairy Producers Union of Russia (Soyuzmoloko), which took place as part of the business programme of AGROS 2020 held in Crocus Expo IEC.
Over 300 representatives of the dairy industry, relevant line agencies and ministries gathered to take stock of the Union's activity over the past year, to identify and formulate the main short-term goals. The session was opened by Stefan Duerr, Chairman of the Management Board of Soyuzmoloko.
'Now is the time for us to consolidate our efforts to solve the most pressing issues in the dairy industry', pointed out Stefan Duerr. 'We should focus on strengthening our relationship with the regional unions, along with establishing new organisations in at least 30 regions of Russia. One of our top priorities now is to come together to promote natural dairy products, which are an indispensable part of a healthy diet.'
The efficient work carried out by agricultural producers over the past year has enabled them to achieve high performance indicators such as good rates of milk production and a significant increase in the herd size and its productivity.
'The growth of cattle numbers is the result of effective state support measures', said Dzhambulat Khatuov, First Deputy Minister of Agriculture of the Russian Federation. 'The figures are encouraging: in 2019, milk production boosted by 2.5 per cent, amounting to almost 31.5 million tonnes.'
The Ministry of Agriculture of the Russian Federation fully supports the dairy sector and this policy will continue in the future.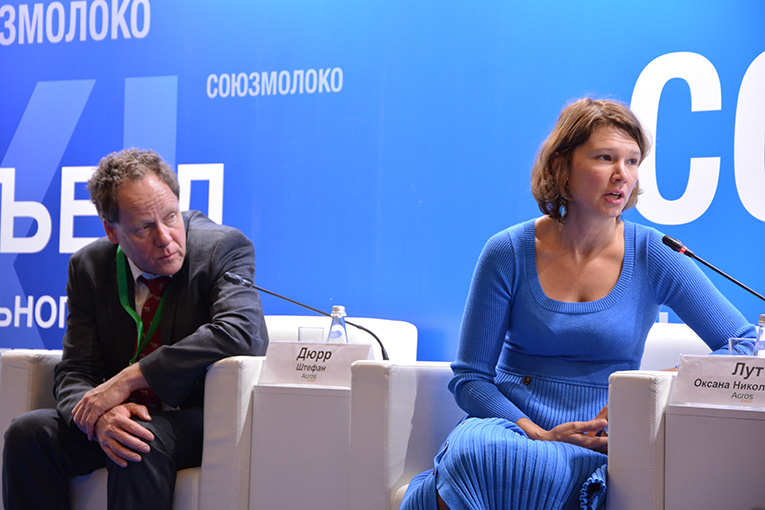 'Our top priority is export growth', stated Oksana Lut, Deputy Minister of Agriculture. 'Last year, the volume of exported dairy produce was worth $280 million. The respective target for 2020 is $800 million, which may seem to be challenging, but we must strive to fulfil the objective.'
Over the course of the session, the representatives of the union made a request to the Ministry of Agriculture to reject the introduction of compulsory labeling of dairy food products with identification marks. Besides, the participants discussed the possibility of introduction of subsidies for digitalisation and purchase of up-to-date agricultural enterprise management software products as well as imported livestock.
Summing up the results of the meeting, the participants agreed that pooling of efforts to consolidate the dairy industry will enable them to overcome the main challenges of the modern dairy market.
By Tatyana IGNATENKO