A panel discussion on the development prospects of organic production in Russia was held within the framework of AGROS 2020, International Trade Fair of Technologies for Animal Farming and Forage Crop Production. Anatoliy Nakaryakov, Director for Organic Production of EkoNiva-APK Holding, took part in the event.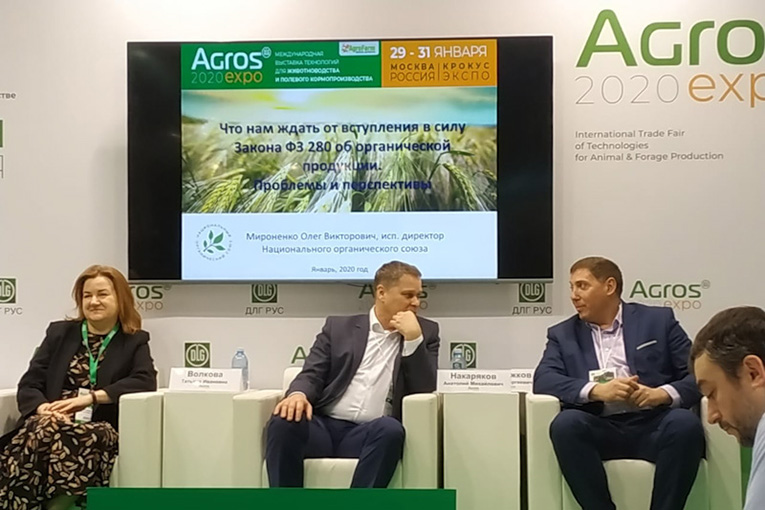 'The Federal law on organic products came into force on January 1, 2020', states Anatoliy Nakaryakov. 'Hopefully, it will bear fruit protecting conscientious manufacturers and customers from adulterated goods, which can eventually lead to the expansion of organic food market. However, some law provisions still need further consideration.'
Being a part of the working group on monitoring the law implementation, EkoNiva is taking an active part in the organic market development. The participants of the market suppose that serving organic food in kindergartens and schools could result in a healthier diet of children, which in its turn, is likely to promote organic food consumption in the country on the whole.
'The Ministry of Agriculture of the Russian Federation has established the unified state register of organic production manufacturers', comments Anatoliy, 'and Savinskaya Niva is among the 19 Russian companies put on the list. Apart from organic production in Kaluga oblast, EkoNiva is developing its projects in other regions – now, its enterprises in Moscow, Smolensk, Orenburg and Novosibirsk oblasts are in a transition period from conventional to organic status.'
By Darya DENISOVA