On the occasion of Maslenitsa celebration, EkoNiva in cooperation with the chefs of Kukhmister culinary studio gave the residents of Voronezh a special present – they made a whopping thin pancake the like of which had never been seen in Russia before.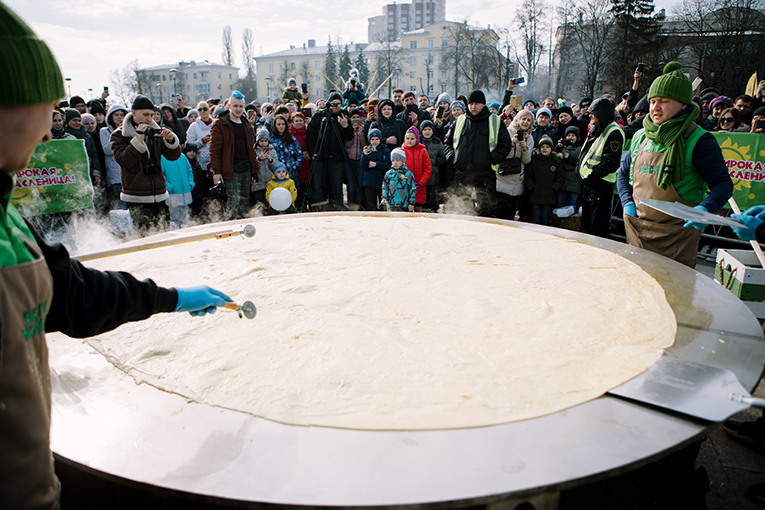 It took the cooks seven litres of fresh EKONIVA milk, five dozen eggs and five kilograms of flour to create the culinary masterpiece. Making such a giant pancake on one's own would be a tall order, that is why the process involved the participation of the entire team: four cooks rolled the dough out on a three-metre pan, making sure it was evenly fried from all the sides and two assistants were busy controlling the fire to maintain a steady temperature.
'We practiced the entire week', says Dmitriy Vyrodov, Masterchef. 'We cooked pancakes every day, but their diameters didn't exceed 2.4 metres. However, today we have managed to make the largest in Russia pancake weighing 15 kilograms.'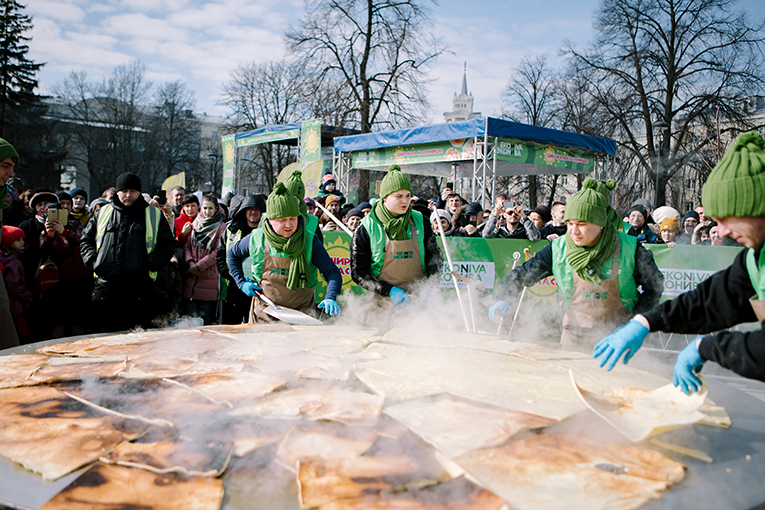 Measurement of the freshly cooked pancake revealed its diameter – two metres and fifty-two centimetres. The process of pancake making was filmed and sent to the Russian record register as a proof of record establishment. The previous record holder, whose diameter amounted to two metres and seventeen centimetres, was a pancake made in Moscow oblast.
The festival goers were looking forward to sampling a piece of the giant record breaker, which was divided into more than 300 servings. EKONIVA curds and yoghurts made a perfect addition to the traditional Maslenitsa dish.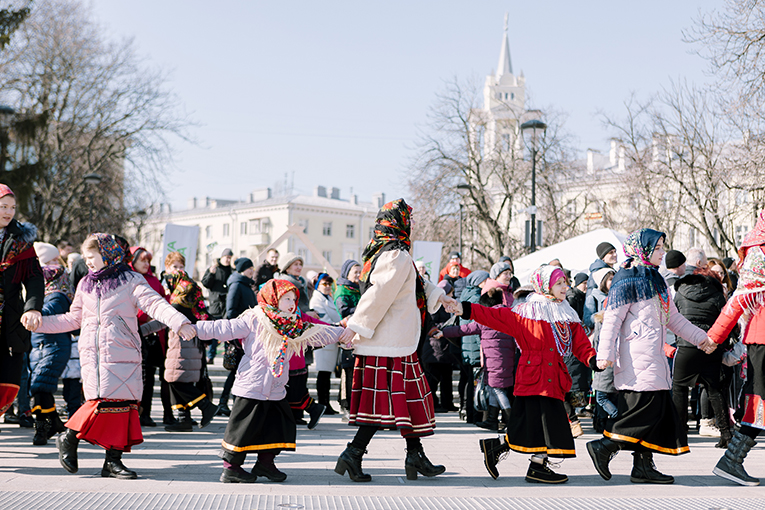 'We have neither seen nor tasted a pancake like this', shares Svetlana Pashkova, attendee of the event. 'It was very engaging to observe the process – we doubted anything would come out of it until the very last minute, but finally they made it – EkoNiva delivered. The delectable treat was there for everyone to savour!'
The organisers of the event had prepared an engaging festival programme for the visitors. As part of the tasting sessions of the natural dairy products under the EKONIVA brand, everyone could sample the curds, yoghurts, kefir, sour cream, milk or just enjoy herbal tea and hot chocolate. The attendees were welcome to participate in the contests and receive memorable gifts from EkoNiva.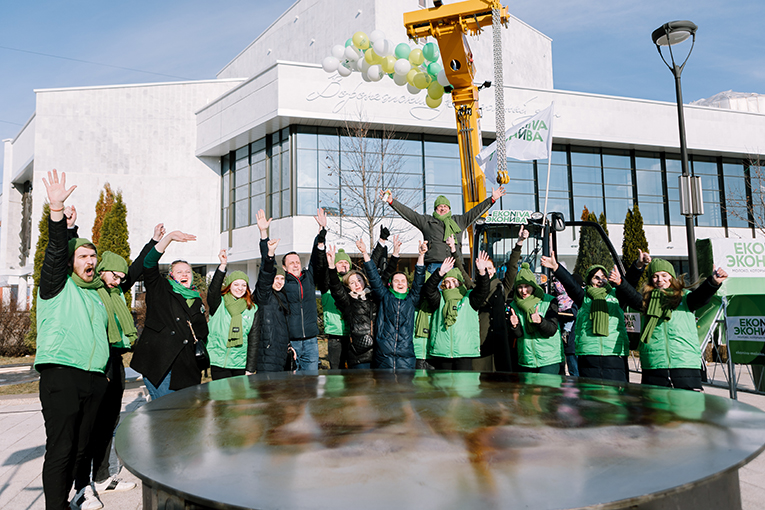 By Anna POTAPOVA, Viktor BARGOTIN