On 4 March, Aleksandr Gusev, Governor of Voronezh oblast, held a meeting with Stefan Duerr, President of EkoNiva Group.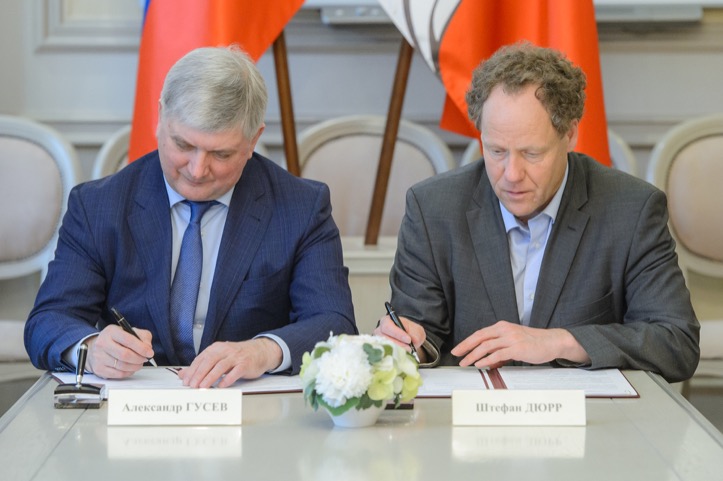 In the course of the meeting, the parties signed a cooperation agreement between the Government of Voronezh oblast and EkoNivaAgro. It is aimed at long-term and effective joint activities to develop dairy farming in the region and improve the social climate. In accordance with the document, the local authorities will consider the possibility of subsidising the costs for purchasing imported young stock, including purchases from leasing companies. For its part, EkoNivaAgro will construct farms housing no less than 13,200 dairy cows. Investments in the project will amount up to 12 billion rubles.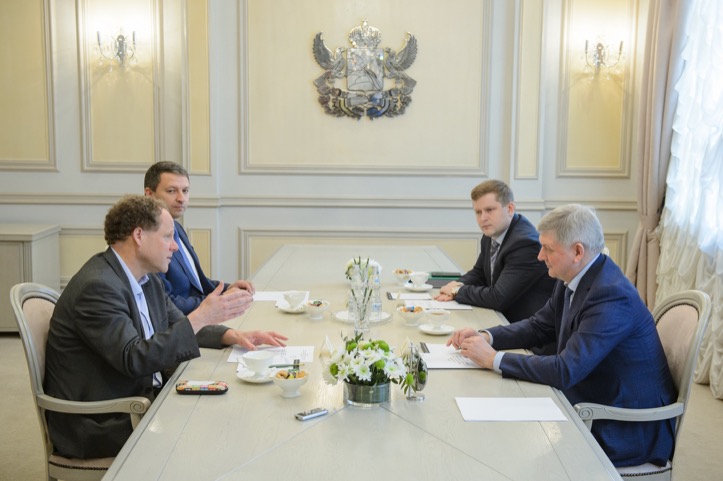 'Plans are afoot to launch two new dairies in Bobrov and Buturlinovka districts in the second half of 2020', says Stefan Duerr. 'Each farm is designed for 3,300 dairy cows and 3,600 head of young stock. Launching of the new production sites will create about 300 jobs, which is very important for the rural areas.'
Today, design and survey works are underway at the locations of two more farms to be built in Liski and Bobrov districts. The expected annual milk yield of the facilities designed for 3,550 dairy cows each is 67,000 tonnes in total.
Moreover, during the meeting, Aleksandr Gusev and Stefan Duerr discussed the development of EkoNivaAgro's production facilities and the further implementation of investment projects, including the expansion of milk processing capacities.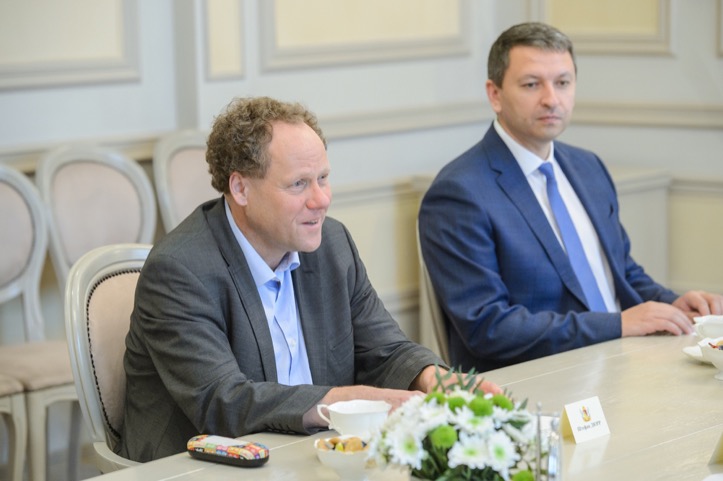 'Our major project in Voronezh oblast is the construction of a large-scale milk processing plant in Bobrov district with the productive capacity of 1,600 tonnes per day', explains Roman Volodin, Deputy Regional Director for Finance and a participant of the meeting. 'Production will be diversified with a special focus on baby food. The land for future construction has been acquired, and front-end engineering works are already in process.'
Aleksandr Gusev stressed that the Government of Voronezh oblast values its cooperation with EkoNivaAgro and will always support the development of the company on the territory of the region.
By Viktor BARGOTIN