On 10 April, Roman Starovoyt, Governor of Kursk oblast, together with Ivan Muzalyov, Acting Chairman of the Regional Agricultural Сommittee, visited Zashchitnoye farming enterprise in Shchigry district. The officials familiarised themselves with the way sowing works were going and came to the field being planted with peas.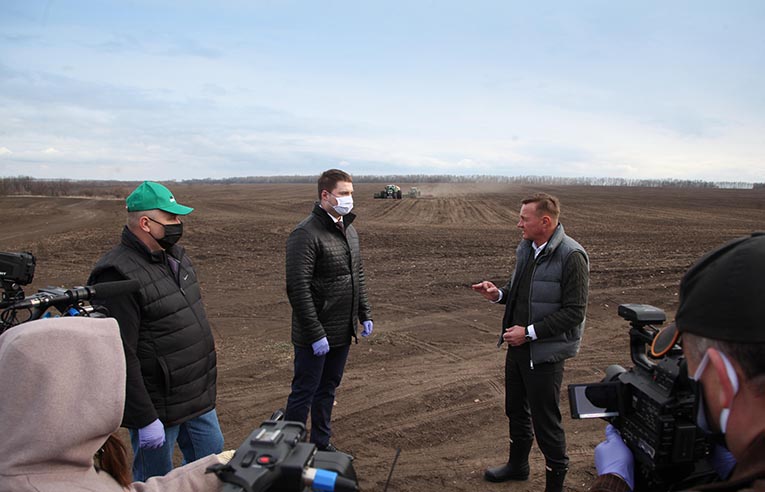 The head of the region asked Andrey Skvortsov, Manager of Zashchitnoye-North Operation, how the seeding campaign was progressing and whether there were irregularities in supply of fertilisers, fuel and lubricants.
'Field works are going as planned', explains Andrey Skvortsov. 'Fuel, seeds, machinery — we do have everything. The sowing of spring wheat and barley is already over. Now, we continue with peas and lentils. And in a few days, we will move on to soya beans and corn. This year, the seeding campaign got underway a little earlier than usual — 19 March, so we expect to complete it by the May holidays.'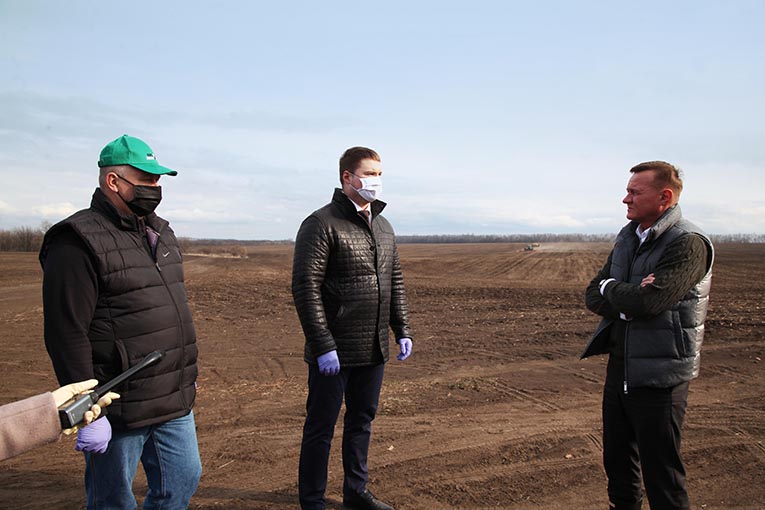 In 2020, farmers are constrained to do their job in quite difficult conditions requiring particular caution and compliance with all the rules of sanitary and epidemiological safety. The immediate situation was a matter of great concern to Roman Starovoyt.
'We are taking every measure necessary to prevent the spread of coronavirus and maintain people's health', underlines Andrey Skvortsov. 'Our farm is fully provided with the essentials — protective gear, masks and gloves. We are daily monitoring physical well-being of our employees.'
The specialists are working in shifts, thus minimising contacts between them. Disinfection is carried out regularly. Upon completion of each shift, all the machinery is treated with antiseptics.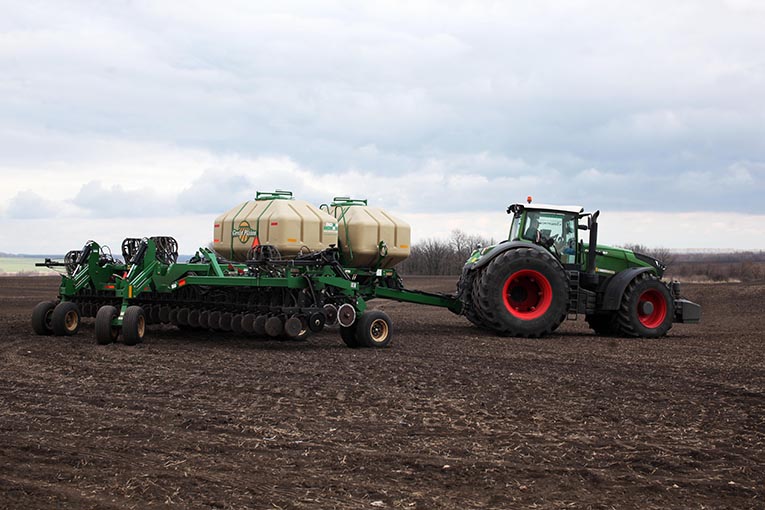 The Governor thanked the whole team for their dedication to work.
'I'm so happy that the epidemiological situation is not interfering with the seeding campaign in the region', emphasises Roman Starovoyt when leaving the farm. 'Work in the fields doesn't stop for a single day, which is a prerequisite for a bumper crop this year.'
By Tatyana IGNATENKO