Taking all necessary precautions against the virus, EkoNiva successfully gets on with the working in these hard times. In line with the company's standards, the project in Moscow oblast is developing at a steady pace.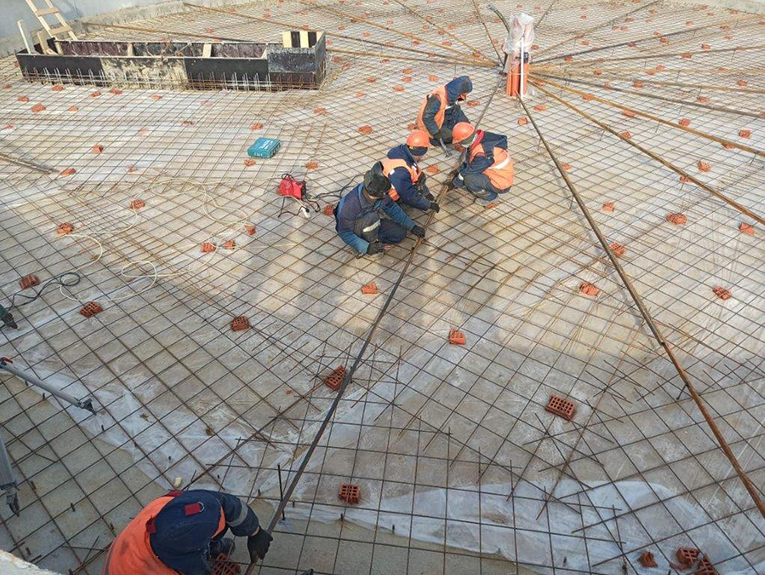 'We are inseminating 2,987 cows which were brought to our farm last November and then examining with an ultrasound scanner whether they are pregnant', says Yuriy Kinyakin, Executive Director of Stupinskaya Niva, Moscow oblast. 'Soon, we will get a clear picture of how many animals will calve by the end of the year.'
The construction of a modern dairy for 3,550 head of cattle and an area for rearing 5,100 head of youngstock is advancing. Now, the company is carrying out excavation works and laying the foundations of a rotary milking parlour, a front shed and a maternity pen. Besides, drainage works are being performed.
The seeding campaign is already underway. This season, Stupinskaya Niva expects to sow more than 2,000 hectares of land with alfalfa and corn. Over 1,100 hectares of winter wheat has already been fertilised.
All field works are going ahead as planned. In the light of the current epidemiological situation, the introduced preventive measures are being followed — disinfection is regularly carried out, protective masks and gloves are used.
By Aleksandr KUTISHCHEV