For over five years, EkoNiva has successfully collaborated with Volgograd State Agricultural University which trains students who become later qualified specialists in the industry.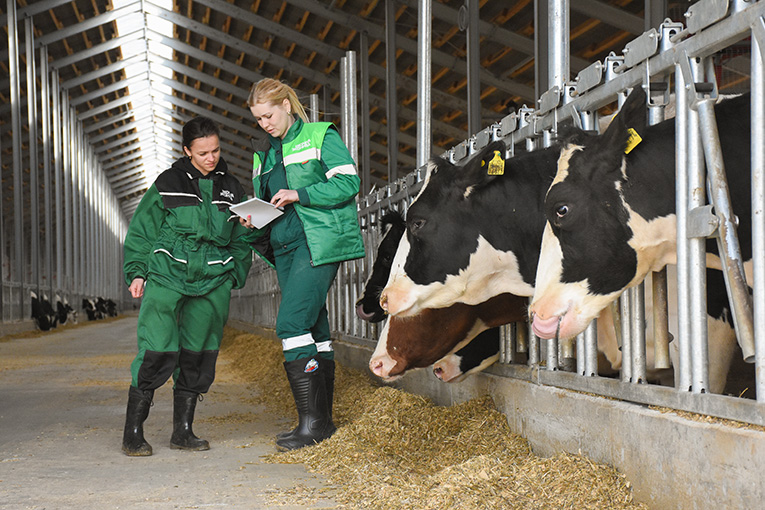 The joint work of EkoNiva and the agricultural university began in 2015. At that time, EkoNiva launched the first Academy of Livestock Farming course and invited the best students doing their degree in the relevant subjects from all over Russia to join in.
'I was among the few lucky ones who were sent to EkoNiva's farms by my alma mater to take part in the educational project', recalls Mariya Kantemirova, a vet at EkoNiva's Livestock Farming Training Centre. 'I couldn't realise then what a unique opportunity it was for me. The leading specialists of the holding – Ramon Sсhenk, Viktor Pisarenko and Sergey Kupriyanov – gave us lectures during a week. They shared their experience, which is so vital for the young specialists.'
The idea blossomed into a successful collaboration. Later, seven other students from Volgograd State University took the second Academy of Livestock Farming course. In the light of the previous positive experience and taking into account the high qualification of the staff involved in the new project, the educational institution sent the future specialists to do the summer internship in EkoNiva.
'The students of Volgograd State Agricultural University who come to our enterprises have broad theoretical knowledge', says Rafail Ibragimov, Chief Zoo Technician of Nesterovo livestock production enterprise (Ryazan oblast). 'Here, the interns acquire new practical skills which complement the information on the subjects they've learned in their academic environment. From the start, the freshers are assigned a mentor who helps handle difficult situations. Young people gain hands-on experience in veterinary and animal science for a few months.'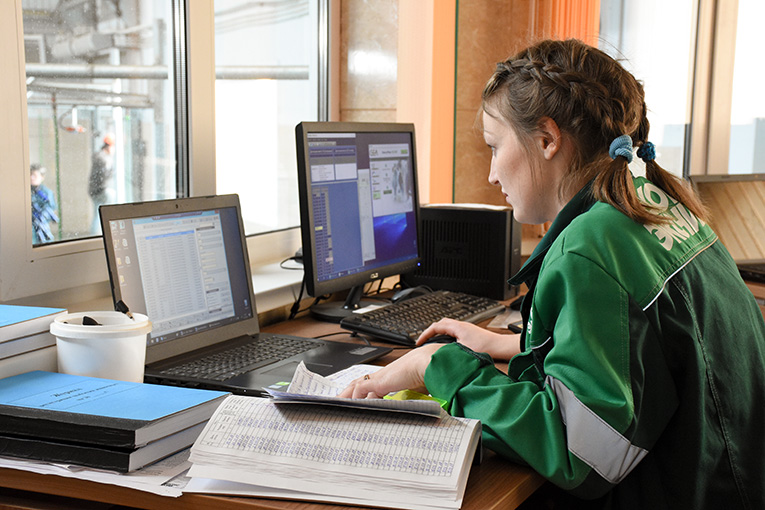 Over the past years, EkoNiva has accelerated its development. For this reason, today, the expectations of the management for the young are high. Together with agricultural universities, the company improves on-the-job training of students, increases the efficiency of the educational process and invites qualified specialists from its production facilities to take part. Over 300 students from Volgograd university have done their internship at EkoNiva's enterprises in the course of the five-year collaboration. 90 of them work for the company now.
'Our cooperation creates a firm practical resource base,' says Oleg Budtuyev, Deputy Dean for Internship of Biotechnology and Veterinary Medicine Department. 'Although the demand for our students from the employers is high, EkoNiva remains our key partner. We are planning to expand our internship programme and make Engineering and Agronomy a part of it.'
Internships with companies develop and maintain student's interest in industry specific jobs showing them all the processes which take place at modern enterprises and dispel all the myths about agriculture.
'EkoNiva is an excellent place for young specialists to start a career', concludes Mariya Kantemirova. 'The farms of the holding can boast state-of-the-art equipment and operate in compliance with the latest practices. Completing just one internship with EkoNiva is enough to make agriculture your lifelong passion and this is what you will not learn from the textbooks or hear from professors.'
By Viktor BARGOTIN