EkoNiva tour project keeps on introducing life on a farm. Ulanovo dairy located in Kaluga oblast has been meeting and greeting guests for the entire week — this time enlightening excursions have coincided with Maslenitsa festivities.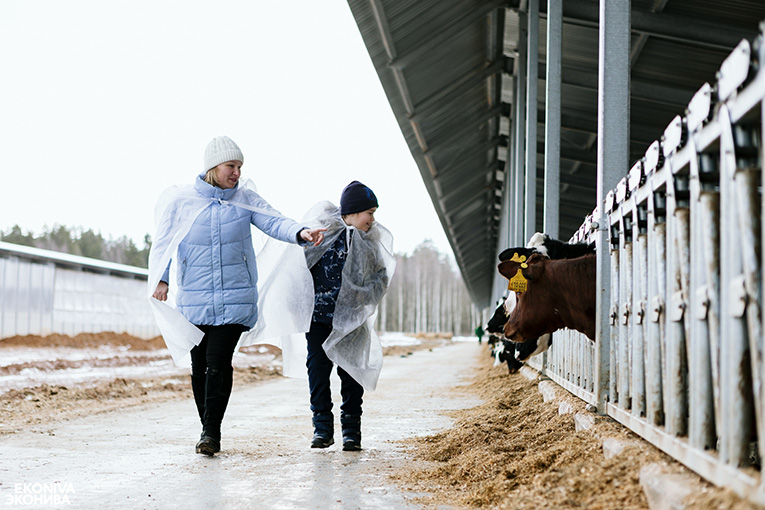 Everyone was welcomed to visit the farm and see with their own eyes the conditions in which cows and calves are kept, what their ration consists of and how EkoNiva's wholesome and tasty milk is produced.
'We've come from Obninsk', says Nadezhda Pukhova. 'When we were buying the dairy in the company's shop, a sales assistant told us about such an opportunity. We are so pleased with the tour — we've really got a powerful charge of positive emotions!'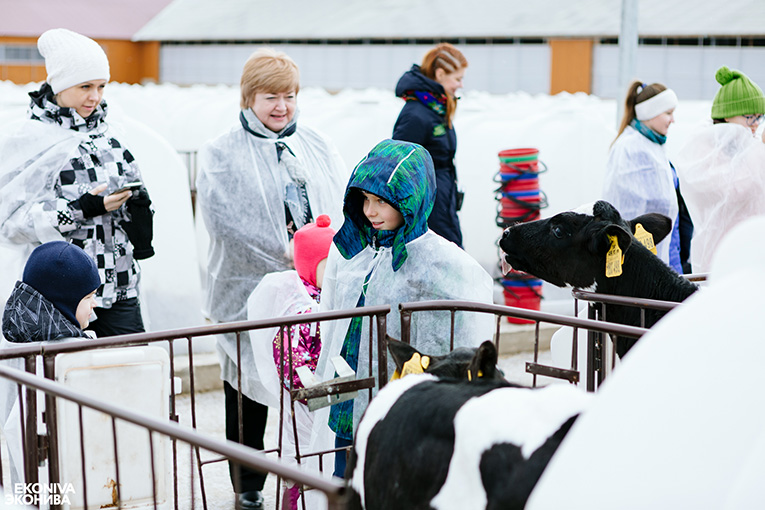 Nadezhda visited Ulanovo dairy with her mother and six-year old daughter Darya. The whole family loves EKONIVA products. The girl's first choice is fruit quarks and yogurts.
'We were curious about the way milk is produced', continues Nadezhda. 'The tour has shown us that the calves live in individual hutches, all the animals are treated well and are always under the watchful eye of the specialists. What really amazed us was the new advanced technologies applied, the fully automated process and, of course, the milking parlour.'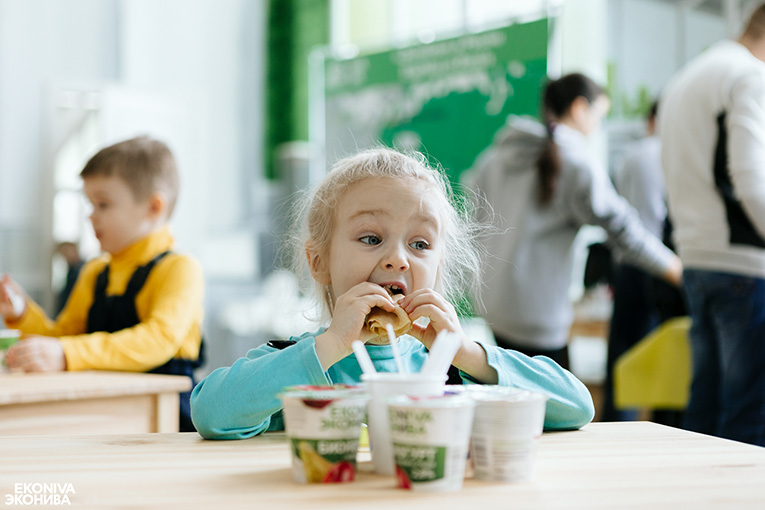 Maslenitsa and pancakes are inseparable! They were made with EKONIVA milk by the chefs of MosMedynAgroprom. However, the cookery experts did not breathe a word of the recipe just saying that the key ingredients were heart and soul and high-quality products.
'Every day within a week, our chefs plied the guests with more than 100 pancakes', says Natalya Golubeva, Head of the Administrative and Household Department of MosMedynAgroprom. 'EKONIVA 3,2% fat milk was used for the batter, that is why the pancakes came out so light and fluffy.'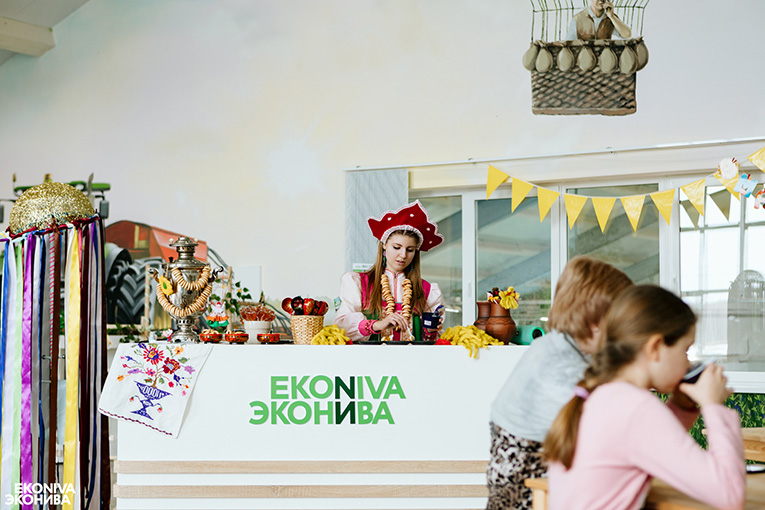 An informative and at the same time amusing programme with treats was followed by engrossing workshops, where the children created a Maslenitsa dummy and made milkshakes themselves.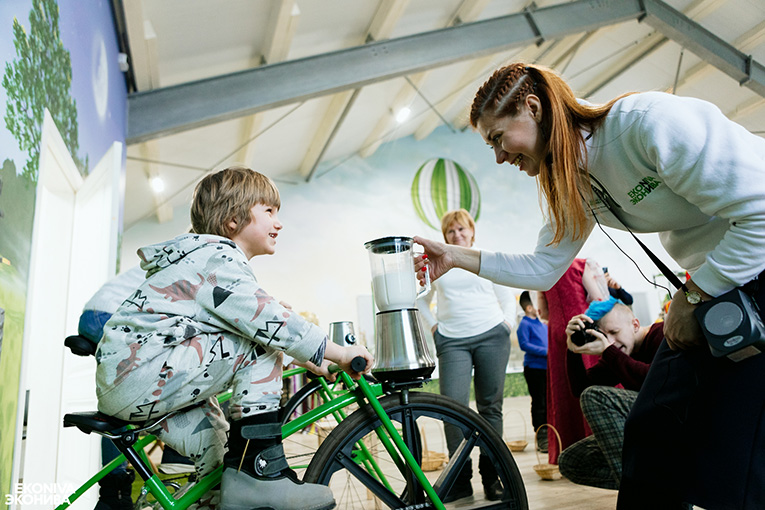 'We've welcomed over 300 people — groups of school pupils, entire families and employees of MosMedynAgroprom and EkoNiva-Technika with their children', emphasises Svetlana Nepomnyashchaya. 'Upon completion of a tour, our guests were invited to participate in special festive activities, taste EKONIVA milk delights and receive pleasant gifts. We are looking forward to meeting you at our farm!'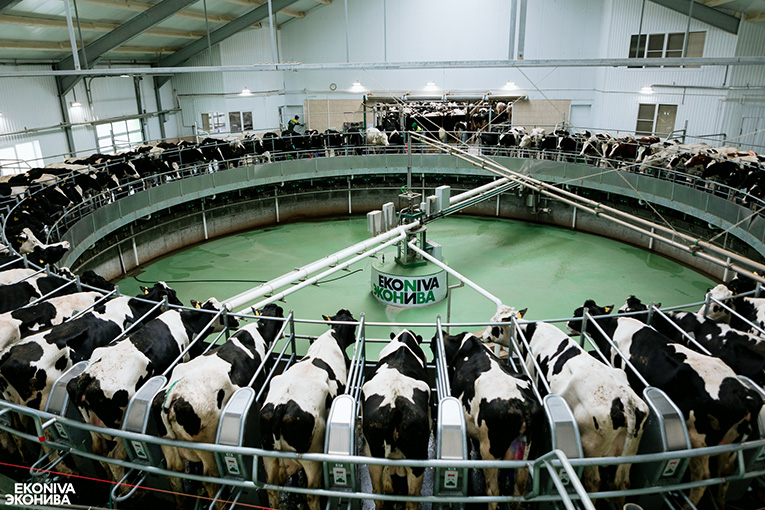 By Darya DENISOVA