Gusevo dairy designed for 3,550 milking cows is currently under construction in Medyn district, Kaluga oblast.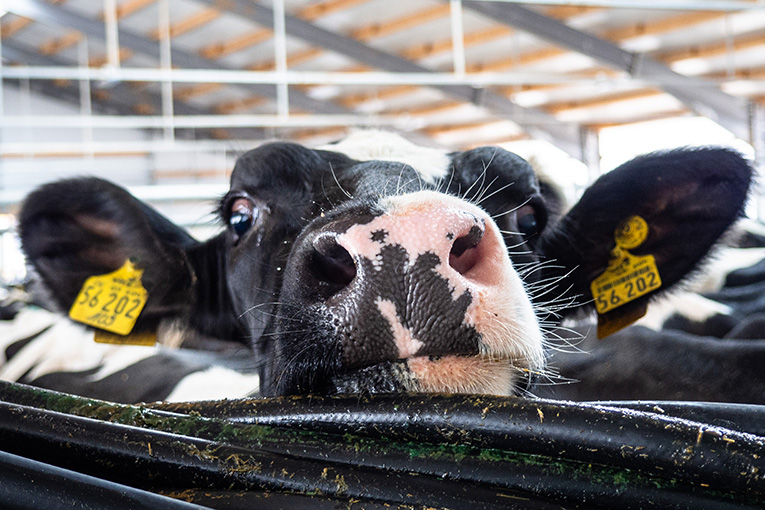 The farm bustled with life in February, when the 72-stall rotary milking parlour NivaRotor, the first one designed and assembled by EkoNiva specialists in cooperation with the leading manufacturers, was put into operation. Besides, the dairy has seen the commissioning of two barns for 800 head of cattle each, where a total of 2,549 head including 1,344 milking cows are housed. Currently, the milk yields are not that high.
'As for now, the daily milk output amounts to 30 tonnes', comments Mikhail Solovyev, Director of Kaluzhskaya Niva-West. 'When the facility reaches its full capacity, about 90 tonnes of milk will be produced per day.'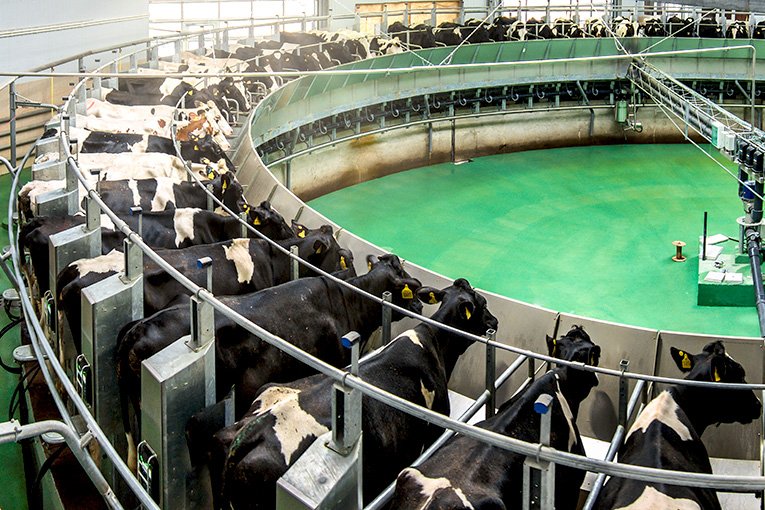 Yet the work is still far from completed – construction of silage trenches, a feedstuff storage and a feedlot is underway. New dairy facility will step up raw milk production in the region. Besides, the launch of the enterprise will provide specialists with jobs.'
'Hopefully, all the construction works will be completed in August', continues Mikhail Solovyev. 'A total of 140 new employees will soon join our team, which currently numbers 41 specialists only.'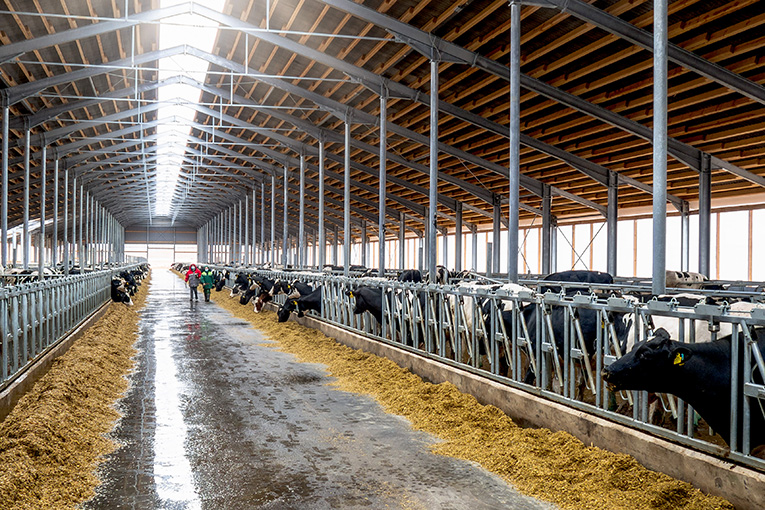 Mariya Udalova arrived at Kaluga from Kostroma. Her career in EkoNiva started 3 years ago when she was a student. Mariya has since gone on to become a Deputy Head of a facility.
'EkoNiva provides aspiring specialists with professional development opportunities', shares Mariya Udalova, Deputy Head of Gusevo dairy. 'I had done a few internships at EkoNiva facilities before I was appointed a Herd Manager for Young Stock. I know full well that it is a great responsibility and I will do my best to overcome whatever challenges arise.'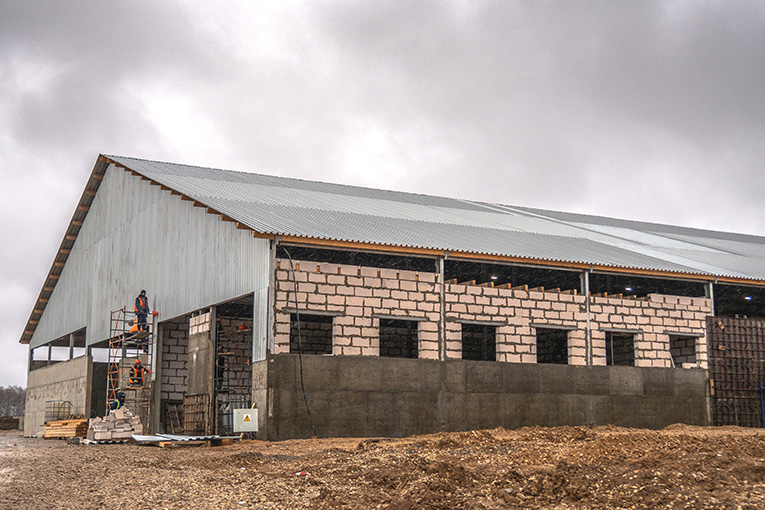 Mariya confesses that EkoNiva has greatly influenced her life – it was here that she found her professional calling and her love, Andrey Leonov, Head of Ulanovo dairy. What is it: a happy coincidence or fate? Masha is from Kostroma, Andrey – from Tyumen, but their destiny awaited them in a place off the beaten track in Kaluga oblast.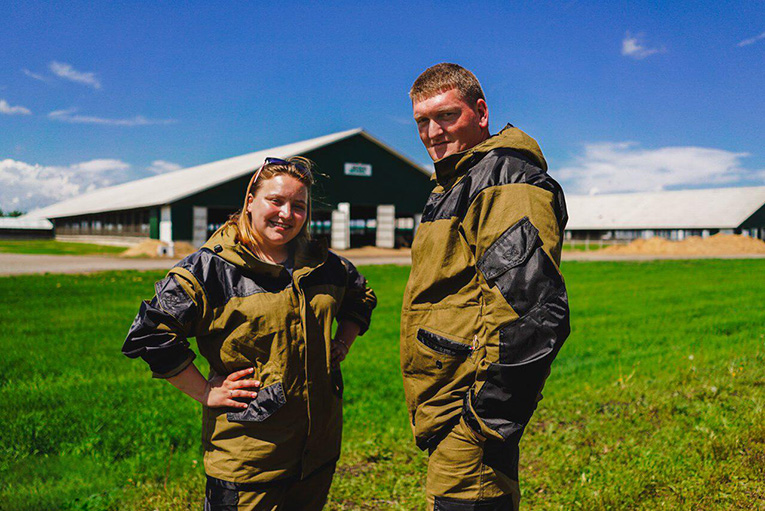 'We met at the internship under ZooVet programme', recollects Andrey Leonov. 'Masha came across as sociable, positive and very determined, that is why she appealed to me at the first sight. Interestingly, we often have heated discussions, for instance, yesterday we disagreed about the cows' body condition scores (laughing).'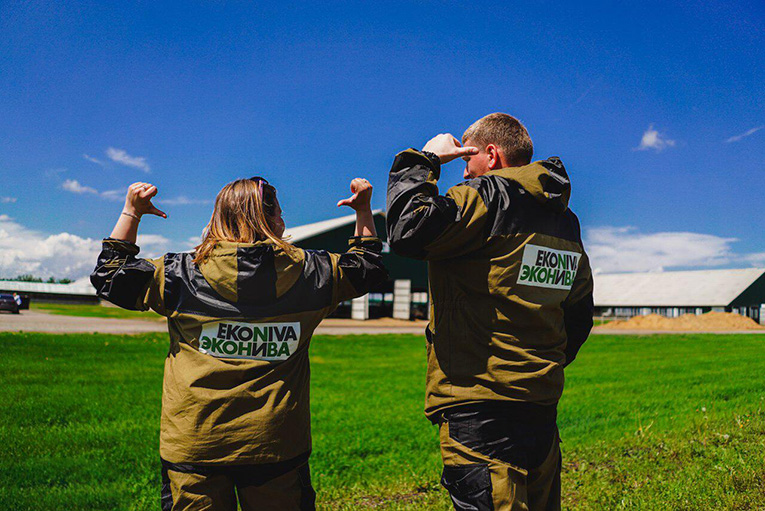 The couple was supposed to get married in April, but the wedding ceremony has been postponed because of the spread of COVID-19 infection. Hopefully, this summer our lovers will become lawfully wedded spouses, but for now the focus is on work!
By Darya DENISOVA