Vladislav Shapsha, Acting Governor of Kaluga oblast, and Leonid Gromov, Minister of Agriculture of Kaluga oblast, have paid a visit to Kaluzhskaya Niva-West operation.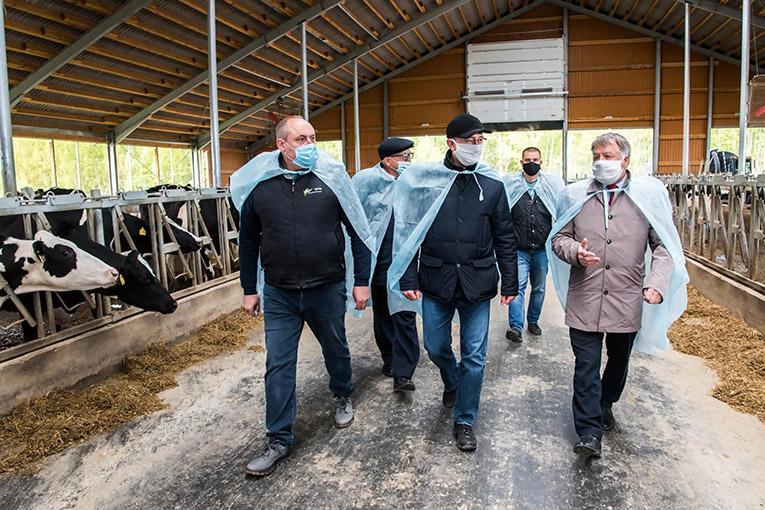 All the necessary safety precautions to ward off the COVID-19 infection have been taken. The first point en route is Ulanovo dairy designed for 2,800 dairy cows and 4,000 head of young stock. The milk yield here reaches 80 tonnes daily.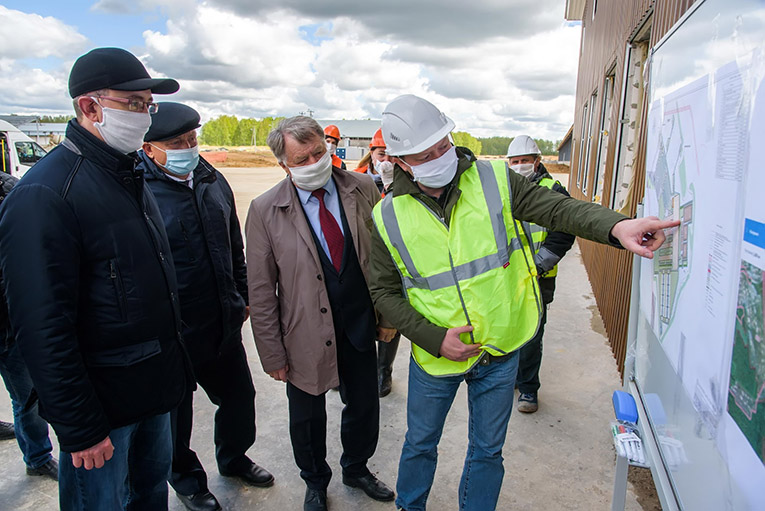 The facility is far more than just a high-tech production site, it is also a platform for gaining new knowledge and enjoying a merry family pastime. Popular with people of all ages, the farm tours gather large crowds of visitors year-round. Yet, at the moment they are temporarily suspended due to the quarantine restrictions. Instead, virtual farm tours are available – over two thousand visitors have already benefited from this option.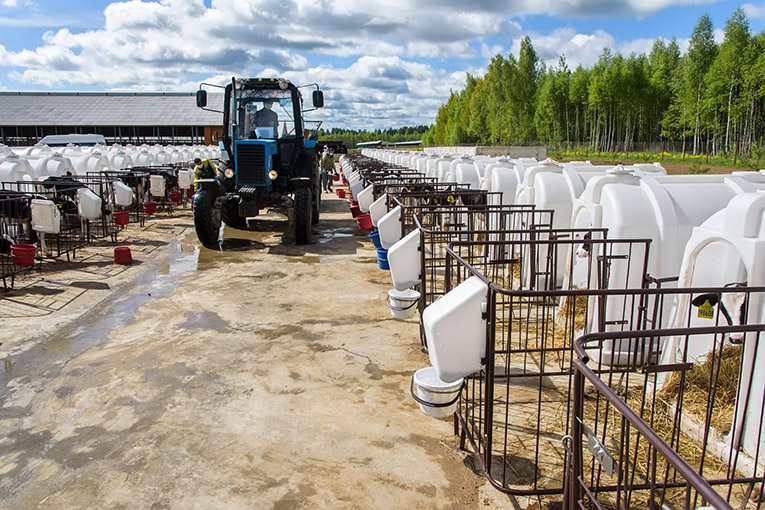 Later, Vladislav Shapsha and Leonid Gromov inspected the recently built Gusevo dairy. The construction of the farm commenced in the second quarter of 2019, yet the work is still far from completed. The dairy has already seen the commissioning of two barns for 800 head of cattle each, where a total of 2,549 head including 1,344 milking cows are housed. The daily milk output amounts to 30 tonnes, although when the facility reaches its full capacity, over 90 tonnes of milk will be produced per day.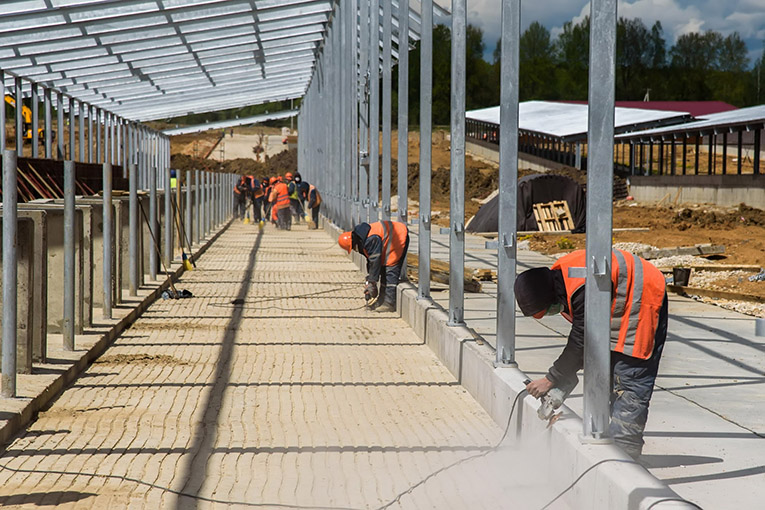 'The dairy is designed to house 3,300 milking cows and 8,000 head of young stock', comments Aleksey Savenkov, Deputy Executive Director for Production of Kaluzhskaya Niva. 'The construction works are scheduled to be finished in August. By that time, a total of 140 new employees will join our team. Alongside the works at Gusevo dairy, the construction of a new Penevichi facility for 3,550 dairy cows and 8,000 head of young cattle is to start in Khvastovichi district, Kaluga oblast.
Within the framework of the visit, the range of dairy products under EKONIVA brand was presented to the honoured guests. This time, the visitors refrained from sampling which would be a violation of coronavirus restrictions. Before leaving, Vladislav Shapsha promised to assist with the road construction in the vicinity of Gusevo dairy. He wished EkoNiva specialists good luck and wrote the words of encouragement in the guestbook.
By Darya DENISOVA