EkoNiva-Semena has taken part in the international agricultural exhibition AgriTek/FarmTek Astana 2020 in Nur-Sultan, Kazakhstan.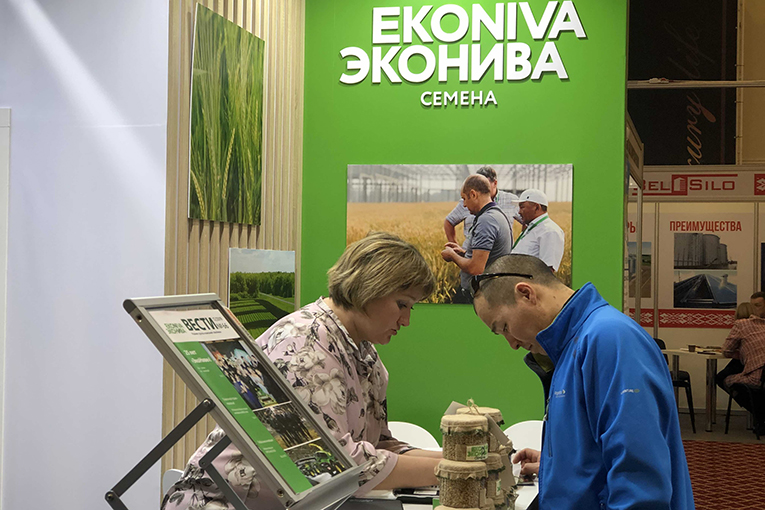 During the event, several hundreds of guests visited the company's booth and a number of contracts were signed. EkoNiva-Semena has been working in Kazakhstan for more than 5 years. With every year, its popularity with Kazakh farmers grows. The first sales in 2014 were not very high – about 100 tonnes of seeds. Now the sales volume has increased several times.
'More than 7,000 tonnes of seeds were exported to Kazakhstan last year. Flexible varieties of European breeding with high adaptive properties are the most popular, for example, winter wheat varieties Licamero, Cornetto, Triso and winter barley varieties Calcule, Margret, Paustian', says Aleksandr Novosyolov, EkoNiva-Semena Sales Representative. 'Licamero is in extremely high demand. In Kazakhstan, it is planted at the lowest seeding rate – 2.5 to 3.5 million seeds per hectare', continues Aleksandr.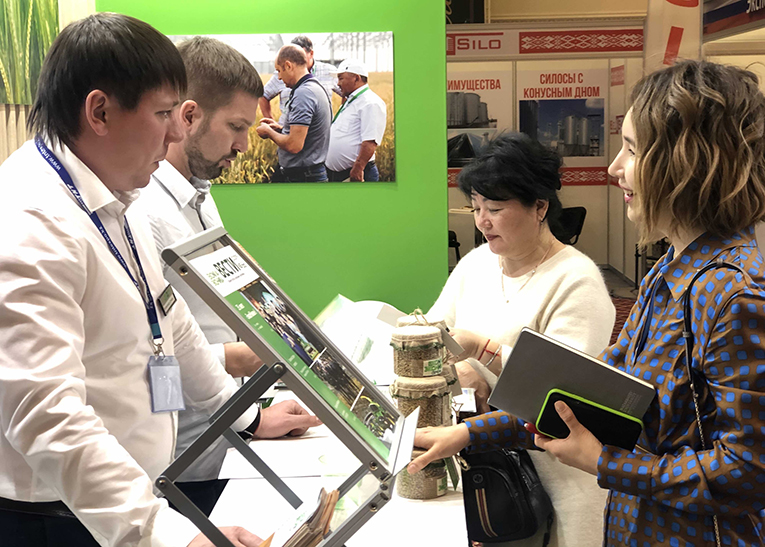 Tauly-Vostok I K farming enterprise (East Kazakhstan Region, Katon-Karagaisk district) has been growing Licamero wheat variety for two years. The farm owner is very happy with its performance.
'Licamero demonstrated really high yield last year', says Daulet Mamyr, Director. 'We gathered about 7 tonnes/ha, which is 2 tonnes/ha more than the average yield of other varieties.' Daulet is considering adding Calcule barley to his crop portfolio. Its average yield last year exceeded 3.5 tonnes/ha.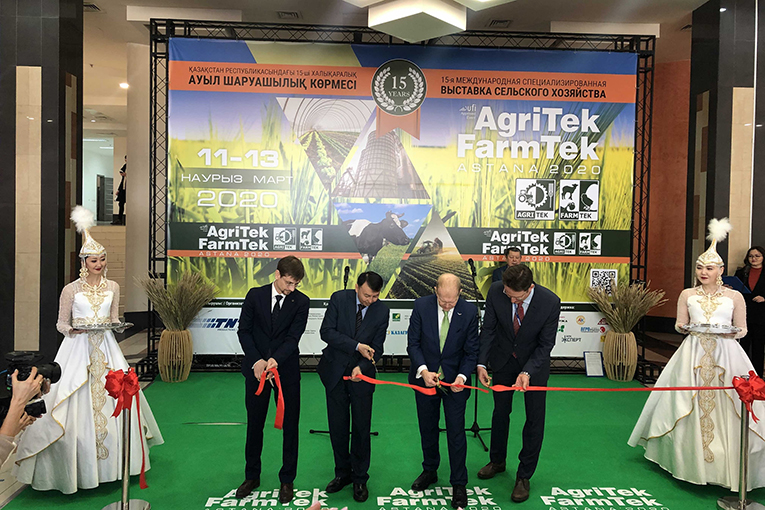 'Seeds are the source of life', continues Daulet Mamyr. 'Quality seed material ensures a good crop for the farmer, stable jobs for the local people and a good life for the rural area.' Apart from cereal crops, EkoNiva-Semena offers peas (Rocket, Jackpot, Belmondo and Madras varieties), soybeans, which are becoming very popular with the Kazakh farmers, and a wide range of fodder grasses, including Dakota alfalfa, which has a very high protein content (20%) and can be harvested up to three times per season even in dry areas.
By Tatyana IGNATENKO