Kaluga Oblast Acting Governor Vladislav Shapsha is familiarising himself with the agrosystem development in the region. These days he has visited Peremyshlskiy district.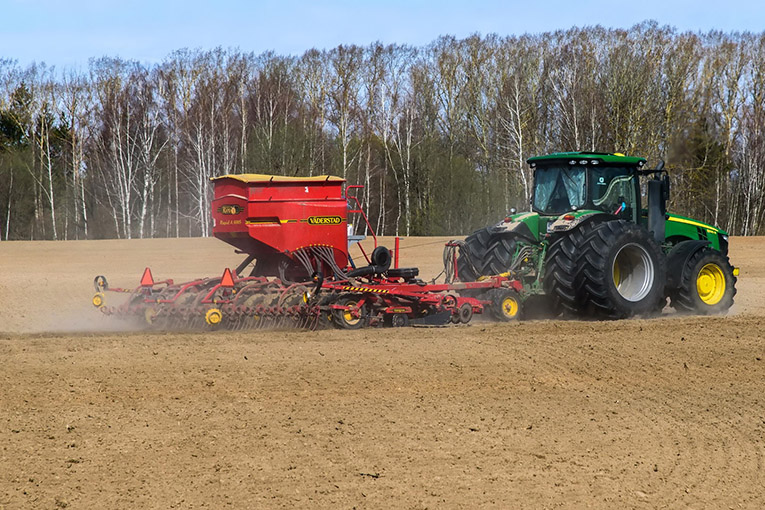 Vladislav Shapsha together with Leonid Gromov, Minister of Agriculture of Kaluga oblast, and Nadezhda Badeeva, chief executive of the municipal area, visited Kaluzhskaya Niva-South enterprise, and checked how the seeding campaign was progressing.
'Seeding campaign is going as planned', says Alexey Shapovalov, director of Kaluzhskaya Niva-South enterprise. 'Spring wheat sowing is coming to an end at the area of 1,469 ha. Next week, we will sow maize for corn and maize for silage at the area of 3,000 ha. In the second half of May, we are planning to start harvesting forage grass for haylage. I want to thank our specialists, who are working in two shifts and doing their best to fulfill the assigned task.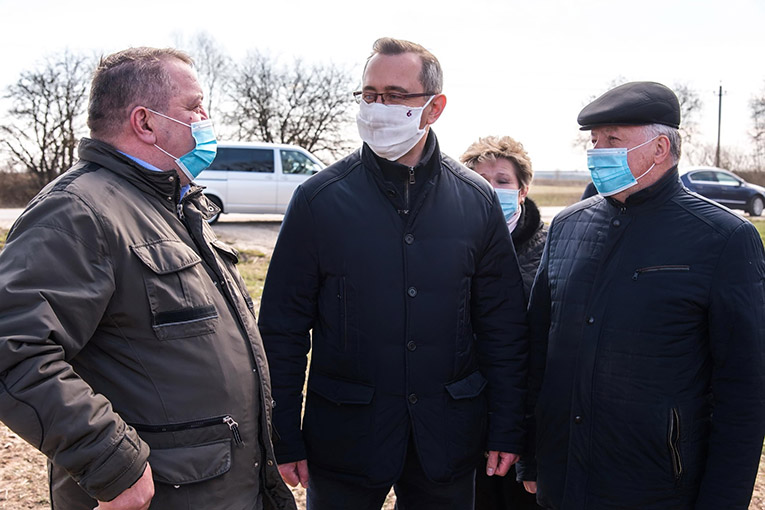 In 2019 milk output of Kaluzhskaya Niva-South amounted to 56,299 tonnes. Crop of spring wheat reached 4,716 tonnes, winter wheat — more than 5,000 tonnes, maize for corn — 15,540 tonnes. During conversation Vladislav Shapsha expressed gratitude to Kaluzhskaya Niva Management for productive labour and paid attention to the fact that in current situation it is necessary to continue stable operation of the company in order to ensure food security of the region.
'Work does not stop for a single day', says Alexey Shapovalov. 'Employees work in three shifts at dairy farms. We are taking every measure to maintain hygiene. Disinfection is carried out regularly to prevent the spread of coronavirus.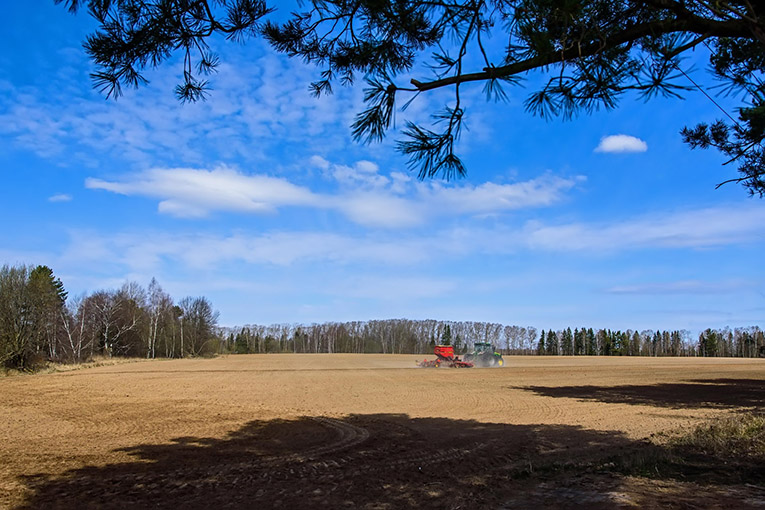 By Daria DENISIVA