Full of vigour and enthusiasm, the Milk River team of students from various agricultural institutions streamed into EkoNiva's dairies on 1 June to start their exciting professional journey in farming.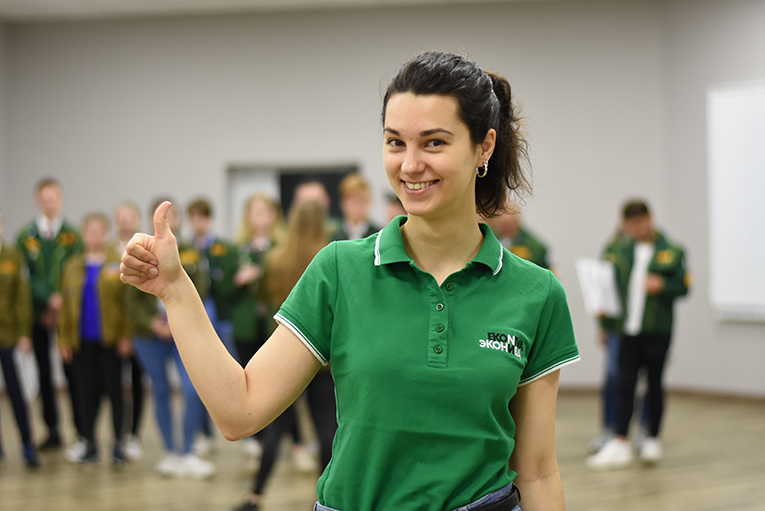 This year, the geography of Russian agricultural student teams has expanded. Milk River team started their working term at Shatsk dairy, OkaMoloko company (Ryazan oblast). The employees of OkaMoloko-Vostochnoye – Vladimir Materikin, Director of OkaMoloko-Vostochnoye, Vladimir Kireev, Deputy Director of the enterprise, Sergey Burakov, Chief Herd Manager; Ivan Petrokin, Chief Agronomist and Vladimir Pechenikhin, Chief Engineer, welcomed the students in the opening ceremony.
'I'm so glad to see that farming is gaining popularity with students', says Vladimir Materikin. 'A lot of young specialists work at our dairy. We provide them with good working conditions and benefits, ensure their professional growth and comfortable accommodation. I hope these interns will enjoy it here so much that they will return after graduation to be employed.'
For two months, 21 students from eight agricultural institutions of Russia will work as vets, herd managers, technicians and agronomists. These young people will get invaluable experience in herd management, health care, veterinarian procedures and crop farming. In addition to the practical skills, the students will learn a lot of useful and important information at the lectures delivered by the leading specialists of the holding.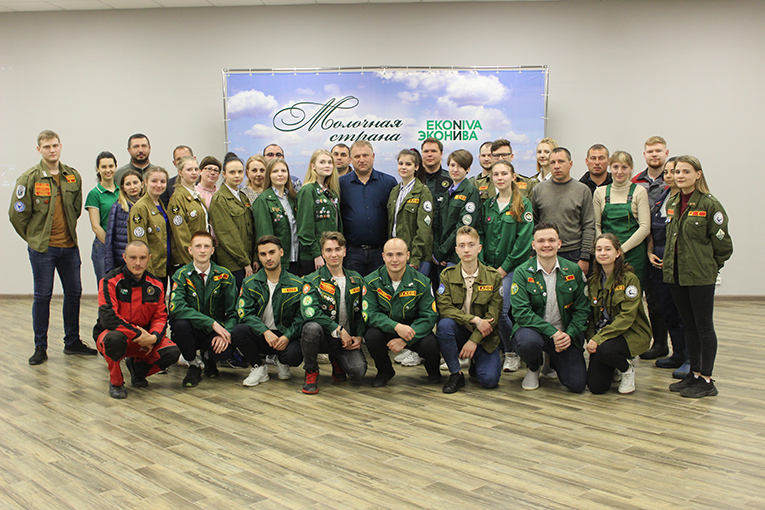 Through the video call, Aleksey Blyumin, Coordinator of Agricultural Teams at the National Student Organisation, congratulated the newcomers on the start of the summer working term.
'This is a new step in the development of agricultural teams in Russia', – says Aleksey Blyumin, 'Together with EkoNiva, our long-standing business partner, we have launched a new project – an interregional team of students from agricultural institutions called Milk River. I would like you to learn new skills, make new friends and have the time of your life here', wished Aleksey Blyumin.
For many Milk River team students, it is their second or third internship at EkoNiva's dairies – the truth is once you have experienced this, farming becomes your passion for life.
By Viktor BARGOTIN