All over Russia, Agricultural Workers' day is annually celebrated on the second Sunday of October. Agronomists, herd managers, machine operators, milkmaids, and other industry representatives are congratulated for doing their difficult and important work.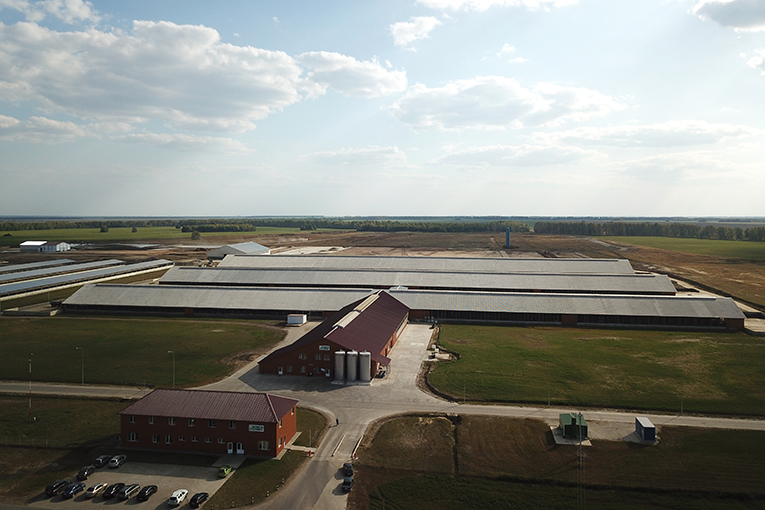 Ryazan oblast government has acknowledged OkaMoloko employees to be the best workers of the region for the impressive performance, that they have demonstrated this year.
The photos of the following employees were placed on the roll of honour: Vladimir Kavin –Regional Director for Ryazan region, Renat Muratov – Deputy Director of Severnoye facility, Gennadiy Smorchkov – Chief Agronomist, Valeriy Mochalov – Farm Machinery Operator, Tatyana Tambovtseva – Milking Machine Operator, Nikolai Sandarov – Chief Agronomist, Sergey Makhniboroda – Farm Machinery Operator.
'OkaMoloko is the leading raw milk producer in Ryazan oblast due to our top performers', says Vladimir Kavin. 'The total farmland of the company is 100,000 ha and it is constantly increasing. The total herd size is approx. 22,000 head, while the milk yield is 305 tonnes per day. The figures are fantastic, they would be unattainable without our professional team. I would like to express gratitude to every employee for the commitment, huge contribution to the development of OkaMoloko and the entire EkoNiva holding.'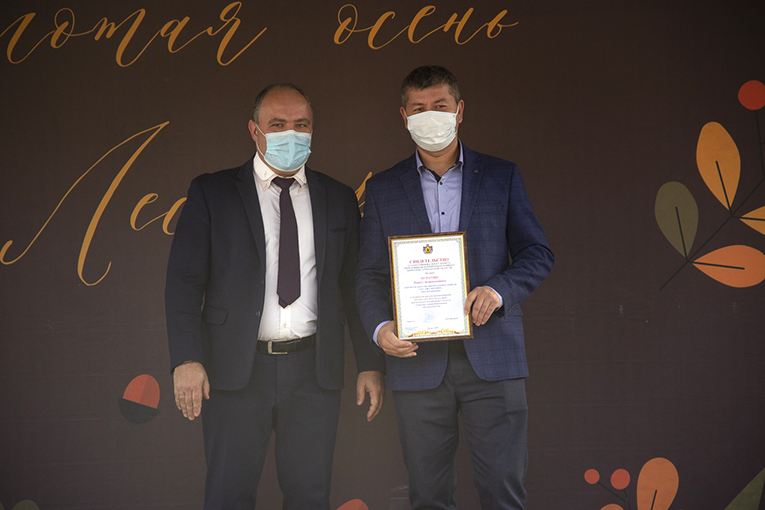 When Renat Muratov learned that he had merited a place on the roll of honour, he behaved very modestly. By the way, every year, Renat receives a Certificate of Commendation from the oblast and district government.
'I have been working for three years at OkaMoloko', says Renat Muratov. 'The management of the company has always paid attention to favourable working conditions and social issues. When employees are enthusiastic about their work, their achievements are significant.'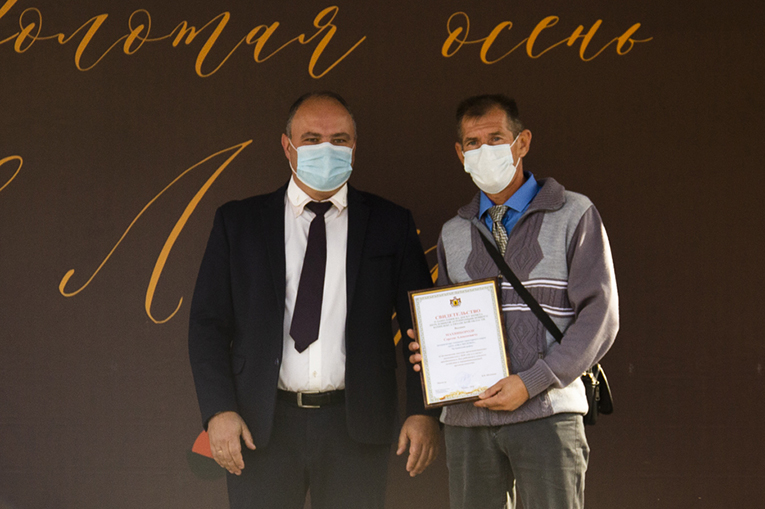 Recently, Sergey Makhniboroda set his personal performance record at Avangard dairy – he unloaded 120 tonnes of fodder during one shift with the help of the loader. This result is splendid, that is why the mechanic is praised and respected at the enterprise for this approach to work.
'Every day, I start working at dawn to fulfil all the tasks properly and in time', says Sergey Makhniboroda. 'I take care of approx. 2,300 cows that is why my workdays are scheduled up to a minute. It is very pleasant to know that the management and even our government appreciate what you do. I have not intended to get any medals or certificates of Commendation, I just do my favourite job. Many thanks to OkaMoloko management and the government for their trust and appreciation of my work. This award is an inspiration for new labour records.'
We congratulate everyone who is involved in agriculture on this holiday and wish good health. Happy holiday, dear agricultural workers, hats off to you!