EkoNiva Group representatives took part in a business mission by Russian exporters in order to promote agricultural produce to the Kingdom of Morocco. The event was organised by the Russian Federation Ministry of Agriculture and Agroexport Federal Centre. Due to the coronavirus situation, it was held in an online format.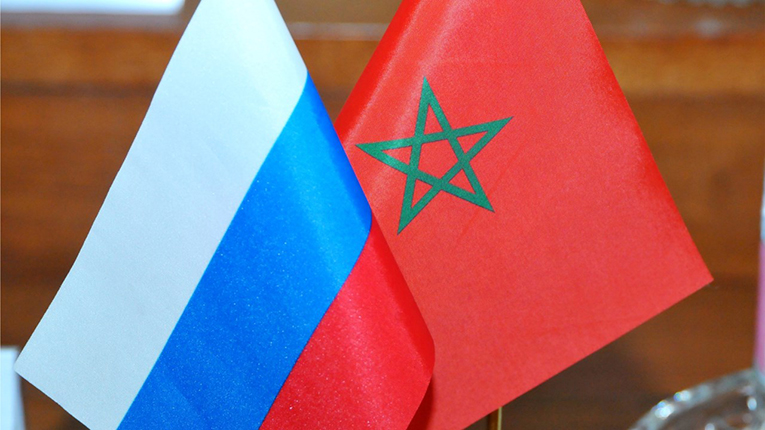 Forty Russian companies took the opportunity to participate in the business meeting virtually with enthusiasm. Among them are industry's largest producers of grain, meat and dairy, as well as trade unions and government departments. As for Moroccan party, it was presented by 38 companies, most of them are large distributors and importers of agricultural commodities.
'The Middle East and North Africa are among the key areas for Russian export of agricultural products', says Sergey Levin, Deputy Minister of Agriculture of the Russian Federation in his opening speech. 'We consider Morocco as an important business partner. There is a potential to increase supplies of cereals, pulses, oils, and semi-finished meat products. Our mission aims to enhance bilateral commercial relations and encourage partnership.'
Within the context of the event, Mohammed Sadiki, Secretary General of the Ministry of Agriculture, presented agricultural industry of the Kingdom and reminded about organisation of a green corridor facilitating trade between the two countries. During 2020, trade turnover between Russia and Morocco has amounted to 250 million dollars. However, trading capacity has not reached its full potential. Also, over the course of the meeting, several negotiations and panel discussions on key questions were held.
'The most important goal of this business event is to organise more efficient cooperation between Russia and Morocco. For this purpose, it is necessary to provide access to relevant markets and coordinate technical aspects of foreign trade', says Vladimir Danielyan, Deputy Director General for Commercial Affairs of EkoNiva-APK Holding. 'Nowadays, we understand what our Moroccan partners are interested in, and what we can offer. Such crops as pulses – lentils and chick-peas, and cereals – barley and oats came into focus.'
Representatives of the company had an opportunity to present its produce and to get acquainted with a lot of potential clients for foreign trade.
'One of Moroccan companies paid attention to our butter', says Ildar Rakhmatullin, Leading Export Manager of EkoNiva-Food. 'Now, we are working at organising of butter 82.5% fat supplies for HoReCa business – Hotel, Restaurant and Catering industry in Morocco.'
The Russian Federation Ministry of Agriculture will assist in establishing a rapport with Morocco to create favourable conditions which allow Russian agricultural producers to enter the market of the Kingdom.
By Tatyana IGNATENKO